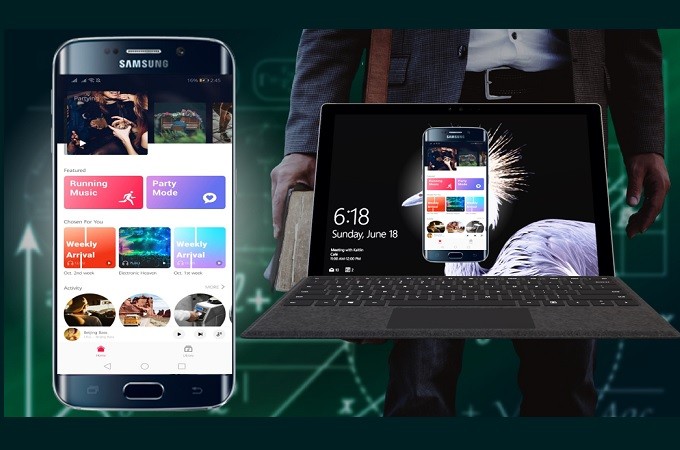 The issue will occur when people mirror their Android phone screen to the computer. Some people want to know how to stream their phone screen to PC with audio. Here is the detailed way to stream Android audio to the computer.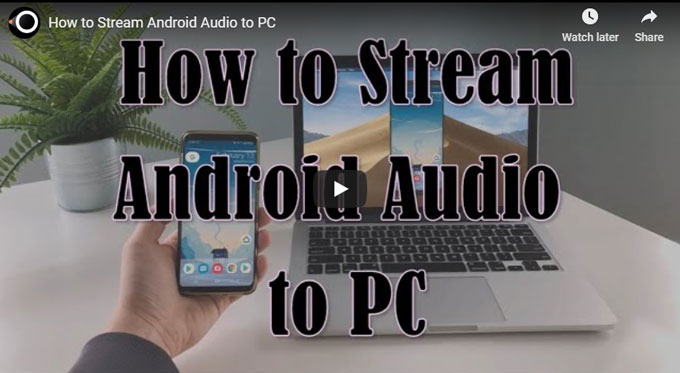 LetsView is a free screen mirroring app which is compatible with Android and iOS. It enables you to display phone screen on PC or TV with one click. Unlike other screen mirroring apps, Miracast is supported by this program which allows users to stream Android audio to PC. Here is the detailed way:
How to Stream Android Audio to PC
Cast Microphone Sound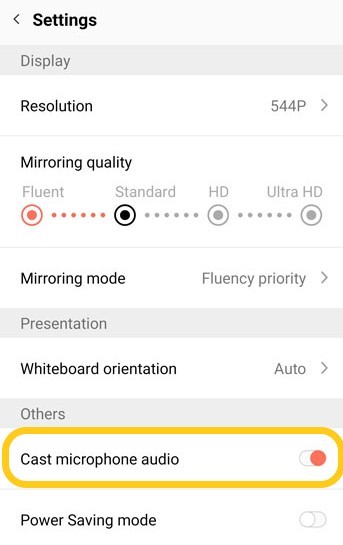 First of all, you need to update LetsView to the latest version both on your Android and PC.
Open LetsView on your phone and go to Settings from the upper left corner. Enable Cast microphone audio.
Then back to the main interface and start detecting. Select your computer name and tap Phone Screen Mirroring. In the prompt, click ALLOW.
Then you can cast Android microphone audio to PC successfully.
Note: Please keep the phone and computer a little away from each other to avoid loud noise when mirroring.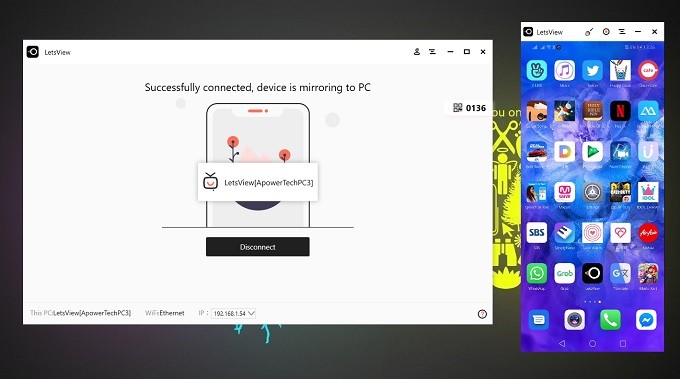 Cast Android Audio with Miracast Function
First you need to ensure that Miracast feature is supported by your computer. Click on here to check it.
Click on the button below to download and install LetsView on your computer. Launch it after you install it.
Make sure your phone and PC are connected to the same WiFi. Find the Wireless projection feature on your Android phone. The name will be different on different brands of phones. Let's take Huawei phone as an example. First, go to Settings > Device connectivity.

Tap Wireless projection and find your device on the available devices. Only in this way, can you get the synchronized sound.

Then you can stream audio from Android to PC.
Cast Android Audio with Built-in feature
Generally speaking, the screen mirroring feature will be put on Quick Settings. Now let's take Xiaomi phone as an example.
Tap Cast. Select your device name on the list then you can stream Android sound on PC.

Then you can play games or watch videos on PC with audio now. One of the popular games you can try is PUBG. Learn how to play PUBG on a much bigger screen here.
You can then play mobile games, watch movies, listen to music on PC to enjoy your life. Don't forget the helpful screen mirroring app- LetsView. Let's enjoy the visual feast together!