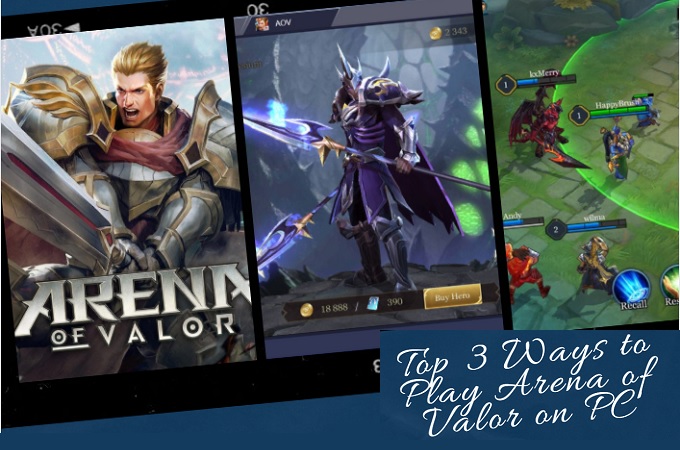 Arena of Valor is a 5V5 Moba similar to Mobile Legends. Before Mobile Legends was released, Arena of Avalor was first launched. Actually there is not much difference between the two. Both have the same goal and almost identical rules. The graphics and effects are unbelievably awesome. It is a true solid Moba. You can also try playing it on your PC. This way you will enjoy playing the game more comfortably. With that in mind, this article will provide you a list of apps you can use to play Arena of Valor on PC.
How to Play Arena of Valor on PC
ApowerMirror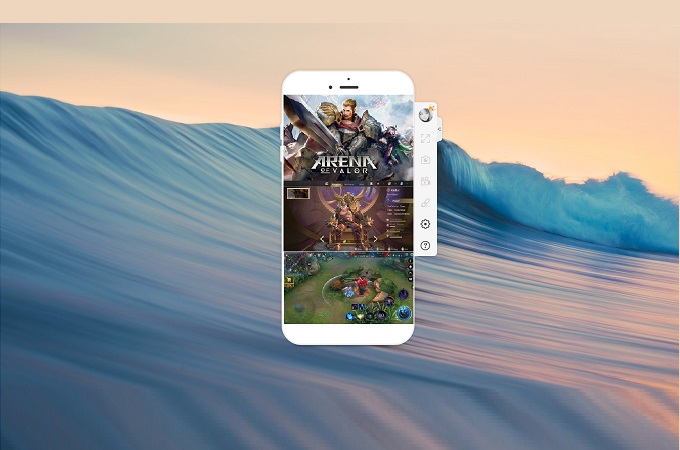 Although many might not want to using a mirroring app to play such games, make ApowerMirror an exemption. It is one of the most stable apps you can rely on. It may even exceed your expectations. One good feature you can look forward to is being able to use your computer keyboard and mouse. Aside from that, if you are a content creator you can record and go live while playing the game. It can also record the audio (system sound and mic) if you need it. Meanwhile here is how to play Arena of Valor on a computer using ApowerMirror.
Download and Install ApowerMirror on your phone and PC.
Get a USB cable.
If not detected, you can check "USB debugging and MTP" these settings must be enabled to use it.
Now, launch the game and set the controls.
Click the keyboard icon to enable and customize your controls. From there you can now start playing the game.
BlueStacks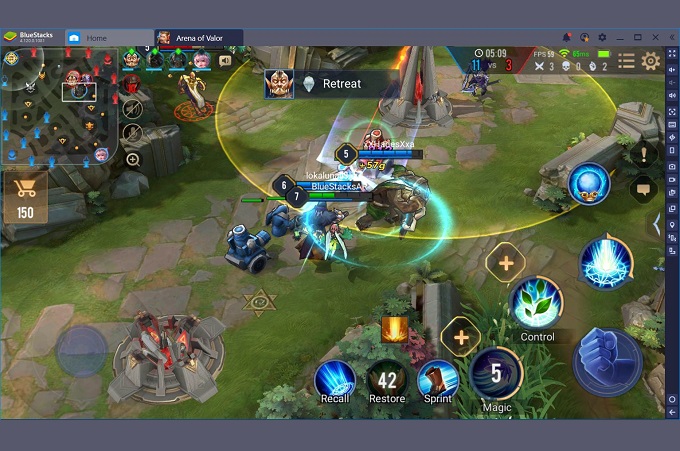 Although this tool requires for a well-performing, it is one of the most recommended ways to play Arena of Valor on the computer. Most people have people say you need to maintain your PC's RAM in order to properly use BlueStacks. The new version of the app is smoother and controls are easier to use. That is why it is included as one of the best tools to play Arena of Valor.
Download and Install BlueStacks
Launch it and connect it on your Gmail account
Download Arena of Valor
Start playing the game.
Some tips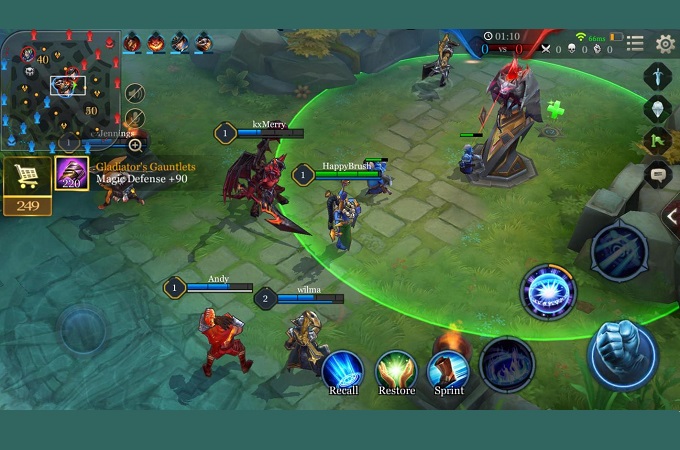 How to play Arena of Valor on PC better? Read the tips and tricks below.
Get a better Angle
If you want to get a better view of the battlefield or gameplay you have to unlock the camera and adjust the sensitivity along with it. This way you have full control over which size you want to focus on.
Change the mode of your Swing attack.
Notice that when you set your target to your opponent, most of them do not land where they should. For you to improve that enable lock mode to Show avatars for available targets. This will help you deal out more damage to the target.
Use Pro Builds
The default organization of builds may not work on other tactics. Pick whatever you think will be helpful according to the character and skills you have.
Get new Heroes
Buy Crystals and vouchers and try exchanging them to unlock a new character instead of trying your luck with the Lucky Draw System.
Conclusion
Both apps mentioned above are good methods to play Arena of Valor on PC. You may choose according to your standard and also consider your PC specs if you are going to use BlueStacks. But for ApowerMirror anything should be fine, as it's lightweight. So don't worry!