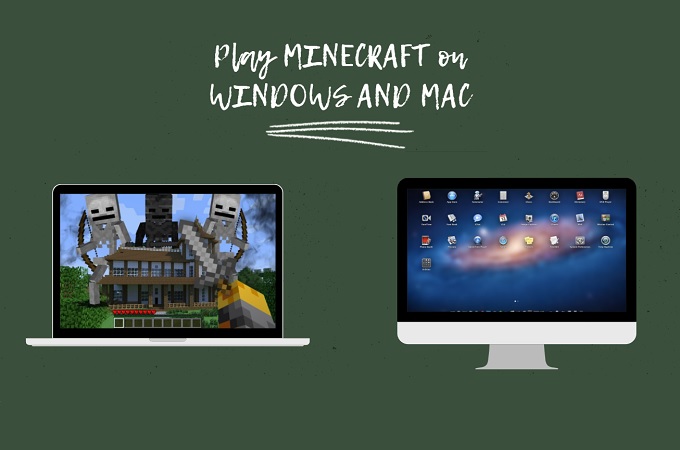 In Minecraft, you can build something unique out of the woods by cutting down trees and own a world of your own virtually. You get to control everything from building your own house, hotel, and others. Hence, it could be better to experience better visuals while playing the game. Here is how to play Minecraft on PC on a bigger screen.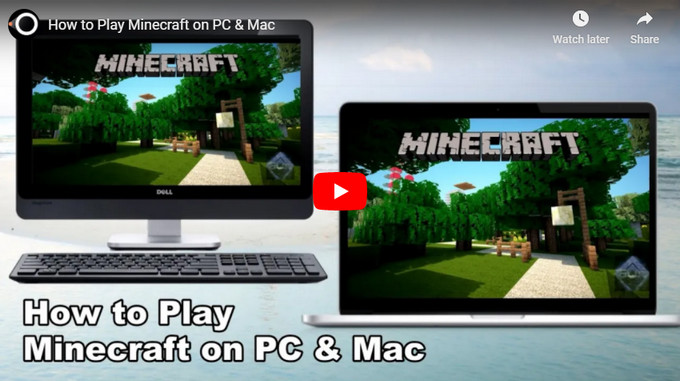 Top 3 Ways to Play Minecraft on PC & Mac
LetsView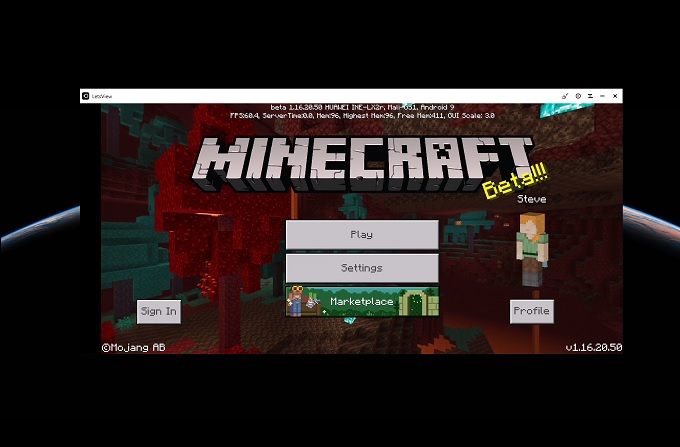 The first screen mirroring app that you can rely on is LetsView. It is free and supports almost all device platforms. It might sound like marketing bait, but it is not. If you cannot pay for a premium service, then you can use this mirroring app. This allows you to reflect your phone to PC and vise versa, phone to TV, PC to TV, and PC to PC. To play Minecraft on PC using this tool, simply follow the steps below.
Download and install LetsView on your phone and PC.
Next, you need to connect your phone and PC under the same Wi-Fi network.
Launch the app on your phone and PC then wait until the name of your PC is detected. If it does not appear, check the name of the internet you are connected to. Also, tap the "Redetect button" for it to keep searching.
After you find the name of your PC, tap it and the mirroring then begins.

Then launch Minecraft on your phone and start playing it on your PC.
ApowerMirror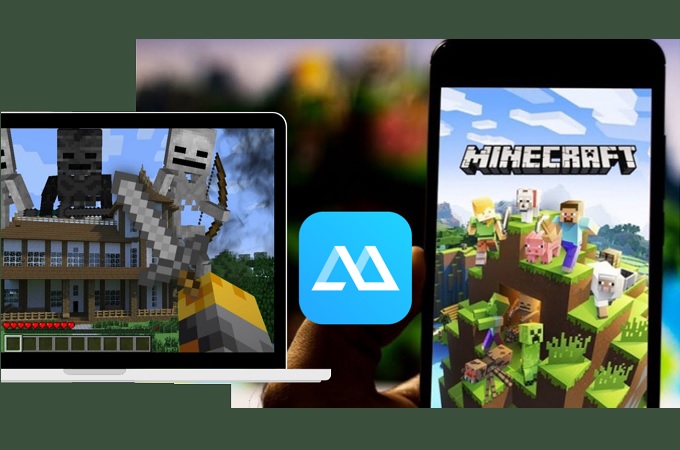 Control capability and high definition video quality suit your need to play mobile games on your PC. That is why we added ApowerMirror to your list on playing Minecraft on PC. Aside from those said features, you can also use functions including the screen recording, screen capturing, and annotating features while you are mirroring. You can now play Minecraft on Mac and Windows computers and even record it if you plan to use it for blogging purposes. Here is how.
Download and install ApowerMirror on your phone and PC.
Get a USB cable and connect your phone and PC. Enable USB debugging on your phone.

Wait until a window pops up on your phone and tap Start now to proceed. The mirroring will then begin.

On the right side toolbar of ApowerMirror desktop, click on the keyboard icon and set the controls of the keyboard and the mouse. Then you can play Minecraft on PC using your mouse and keyboard.
MEmu Play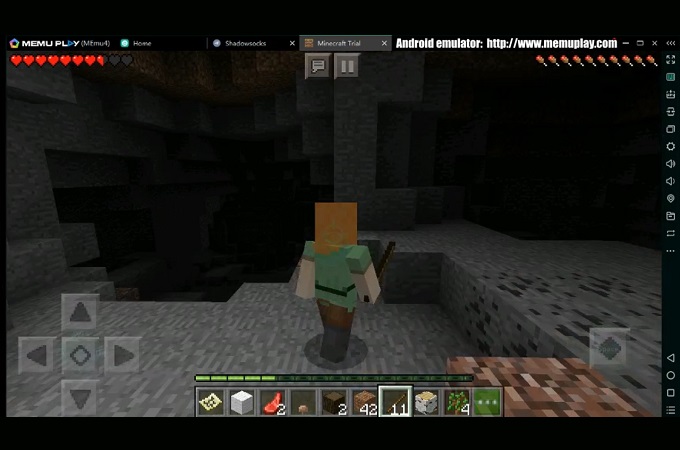 Finally, we have MEmu Play. This is one of the commonly downloaded Android Emulator. With this, you can have an emulated Google Play Store and get various games from there. Meanwhile, here is how to play Minecraft on PC using MEmu.
Download and install the app from the MEmu Official Website.
Then launch the program, find the emulated Google Play Store.

From there, search for Minecraft and install it. Then you can start playing Minecraft on your PC.
Conclusion
Among the above-mentioned solutions on how to play Minecraft on PC, ApowerMirror is highly recommended. If you only need to display your gameplay, LetsView is good for you. If you prefer an emulator, then try Menu. Just choose the tool that suits your needs best, and enjoy the game.