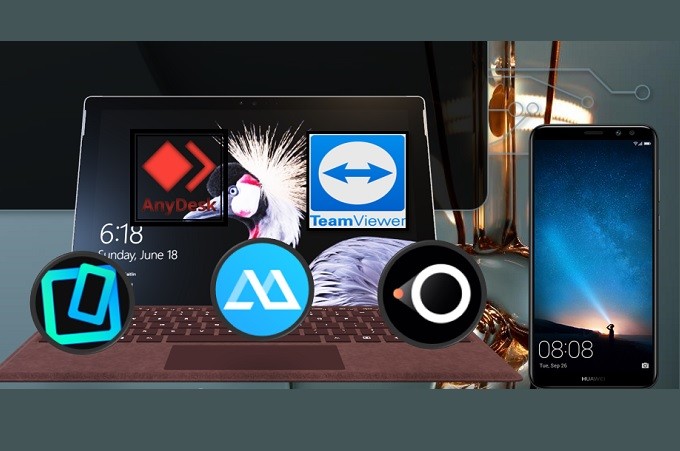 Do you want to play games that are only available for a mobile device on your PC? Or watch your favorite movies from your phone to your TV or PC? Or use your device for school/business presentations? Keep reading for you are in the right place. There are different ways to do it, but one of the most commonly used methods is mirroring. It involves reflecting your phone's screen to your PC, TV, and even projector. To make it easier for you, we listed 5 of the best apps to mirror Android to PC.
How to Mirror Android to PC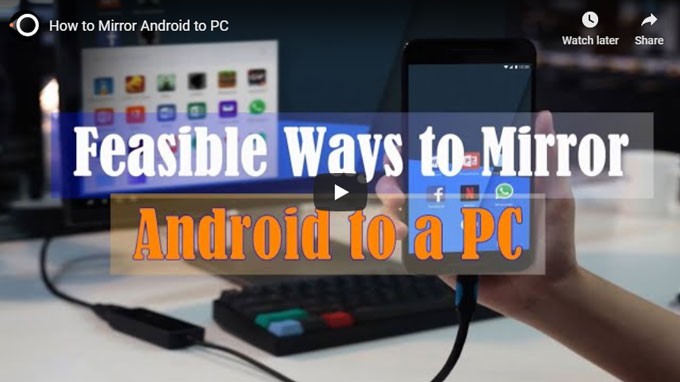 ApowerMirror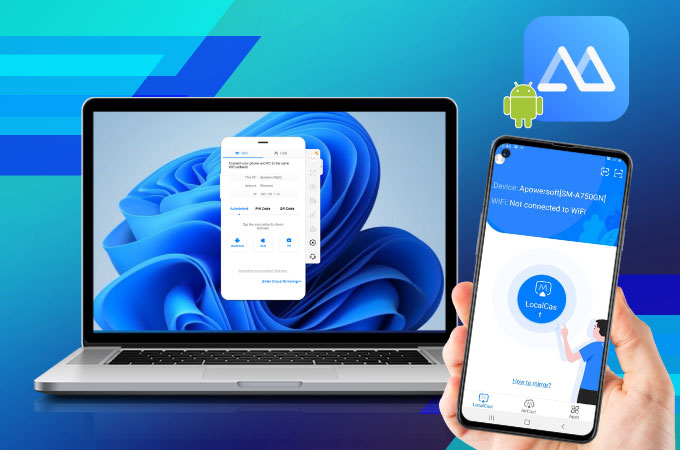 The first on the list is ApowerMirror, one of the most established and trusted apps when it comes to mirroring your device to your PC. ApowerMirror is known for its multifunctionality because it does not only offer mirroring capabilities, it also has additional functions beneficial for its users. One of which is the ability to control your device using your computer mouse and keyboard. This way you will have full control of your device. Consider trying it by clicking the download buttons below. Meanwhile, here is a guide that you can refer to if you decide to mirror Android to computer using ApowerMirror.
Download and install the app by visiting the official website.
Launch the app and get a USB cable to connect or connect them Wi-Fi.

Supposed you choose to connect via USB cable, just plug the phone to your PC. Then, enable USB Debugging and tap "start now" on your phone to begin mirroring.
LetsView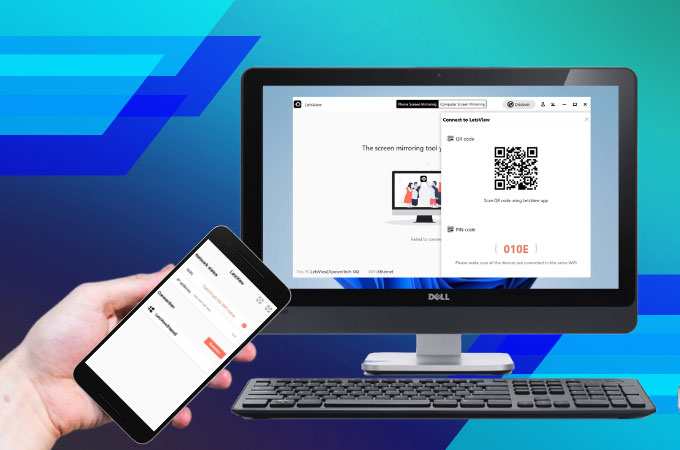 Next on the list is LetsView. It is a screen mirroring app that definitely works with Android, and can also mirror iPhone on PC. With this, you can reflect your phone's screen wirelessly. This tool requires internet access to work. The tool's interface is very easy to use and understand, so new users will not have a hard time navigating through it. Also, connecting your devices is as easy as 1,2,3 steps. You can either use the "PIN" method or the "QR CODE" scanner. You can refer to the steps below if you will screen mirror Android to PC.
Download and Install the app on your phone and computer.
Launch the app on both devices and on your phone.

Once connected under the same network, the name of your PC automatically appears. In any case it does not appear, click on "Redetect".
Reflector 3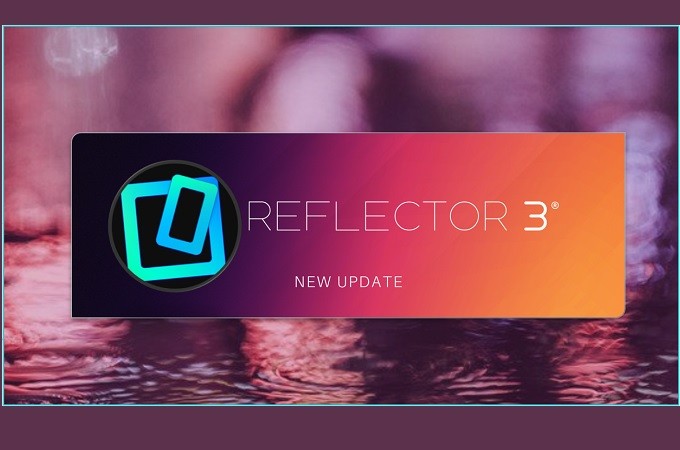 Reflector 3 is known for being a useful tool when it comes to making educational presentations. This too has another version called, "Reflector Director". The other version is focused more on educational and business purposes. Reflector 3 is pretty similar to ApowerMirror, as it has good video quality and a smooth process. Therefore, this tool is highly recommended to those who wish to use it for professional or educational purposes.
Download and install the app on your phone and PC.
Make sure to connect your phone and your PC under the same network service.
Launch the app on both devices and wait until the name of your phone appeared on your PC.
Once visible, click your phone's name and click on "connect".
The mirroring will then begin.
MirrorGO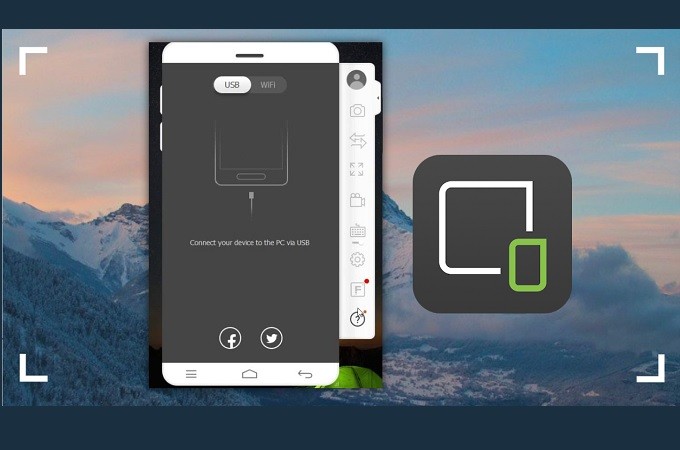 As the name implies, the tool is used to mirror Android devices to PC. This tool is one of the most top-rated apps of its kind. Similarly, the app must be download on your phone and PC for the connection to work. This app is developed by one of the most popular app developers, Filmora. MirrorGo allows you to connect wirelessly and via USB cable. So, it easy and convenient to use. To cast Android to PC, here is a guide.
Download and install the app.
Connect the phone to PC via USB cable.
Note: You can also connect it via Wi-fi.
Once the connection is established, the mirroring will begin.
TeamViewer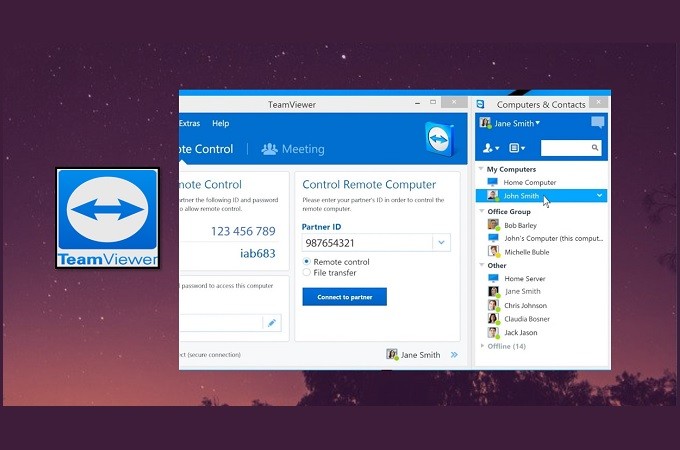 Last on our list we have TeamViewer. The first two apps are best used for entertainment, Reflector 3 and Mirror go are for professional use, and TeamViewer is best for corporate usage.. Aside from the mirroring capability, you can remotely access multiple computers for troubleshooting purposes. In order to cast Android to PC follow the steps below.
Download TeamViewer on your phone and PC.
Connect both devices under the same Wi-Fi connection.
Get the pin from the main interface of the tool from your computer.
Type the pin on your phone and click "continue" to connect.
Once the connection is established the mirroring will then begin.
Conclusion
All tools are guaranteed to be the best ones among their kind. They are special in their own ways but they are certainly great apps to mirror Android to PC. By screen mirroring, you can use video apps on your PC and play games on your computer.