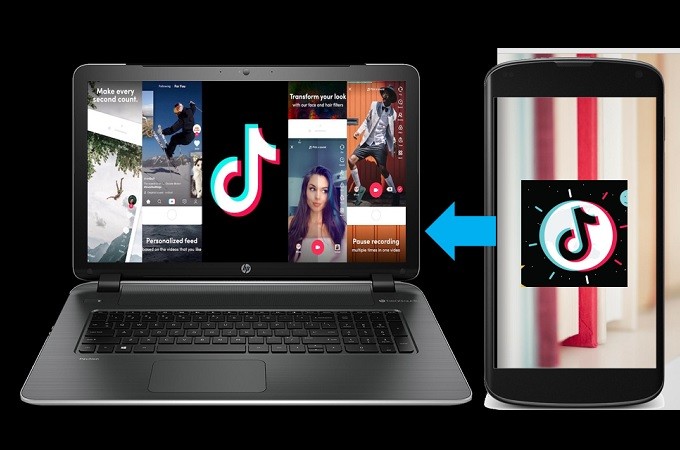 With over 500 million active users every month and surpassing the one billion mark of downloads and installs, it is undeniable that TikTok has gained so much popularity this era. With the help of other social media platforms and famous celebrities who use the app, more and more people are drawn into fulfilling challenges, as part of the App's marketing strategy. This has been found to be very effective. And some preferred using it not only on mobile devices, they also use PC to use TikTok for the bigger screen experience. Some will also do so because they want to record their favorite celebrity's TikTok videos. That is why we listed some of the apps that you can consider to use TikTok on PC.
How to Use TikTok on PC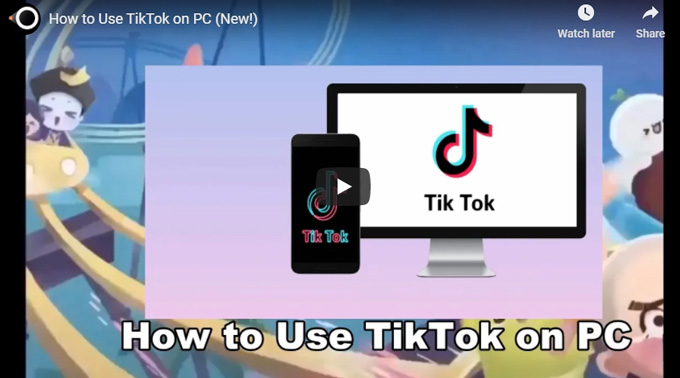 LetsView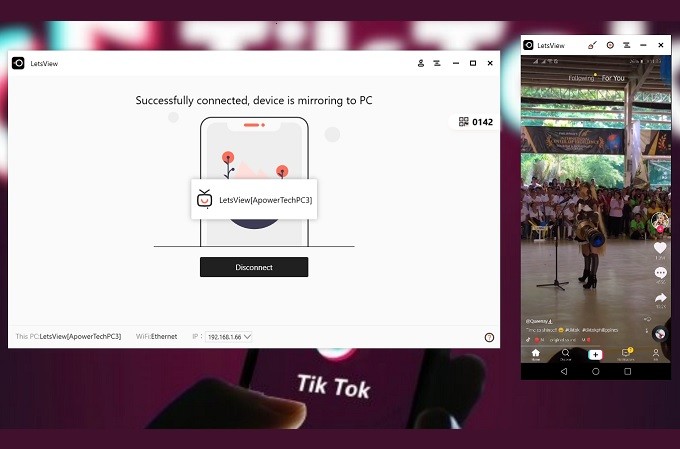 The most practical way is by using a free screen mirroring app called LetsView. With its satisfying service and easy to use interface, the tool undeniably suits your needs. If you want to watch TikTok videos and record them at the same time, this tool is for you. For it has a built-in screen recorder that can be used while you are mirroring your device. Also, if you want to screen cap specific scenes on the video you can do so. It is easy to watch TikTok on PC using LetsView. Here is how. Here is how.
 Download the app using the download buttons below.
Install and make sure you connect both your PC and your phone under the same Wi-fi connection.
Now launch both apps and on your phone initiate the connection by choosing which method to connect. You can use the QR code, PIN or automatic detection. The easiest method is auto-detection. As soon as it's connected under the same network, the name of your PC will appear on the interface of your phone.
You just have to click it and tap "Start Mirroring" to begin.
Screen Mirror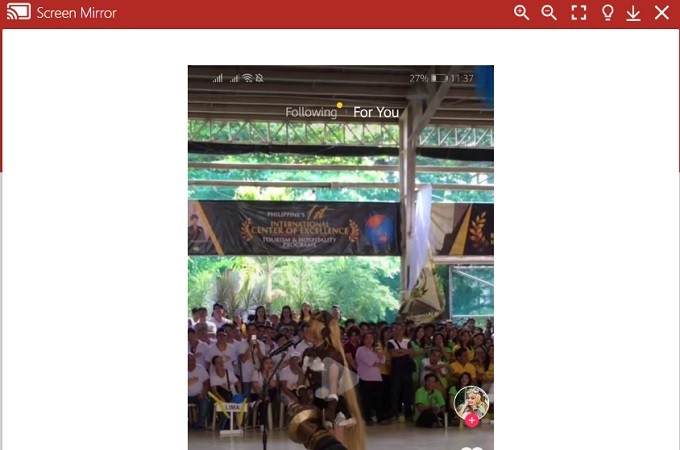 Another practical way to mirror is by using a free web-based app called Screen Mirror. This time you do not need to download or install anything on your PC. As long as you have internet access and have a working browser of any kind, you can use the tool. You can connect wirelessly by using this tool. Furthermore it uses a scanner and a QR code to establish a connection between the two devices. Aside from that, you can take screenshots if needed. Going further, here is a detailed guide on how to watch TikTok PC.
Visit the official website of the tool and download it on your phone.
On your phone, click the icon located at the bottom right side of the interface.
Align the camera of your phone to the QR code on the website.
Once scanned, click on "Start Now" to begin mirroring.
Mirroring360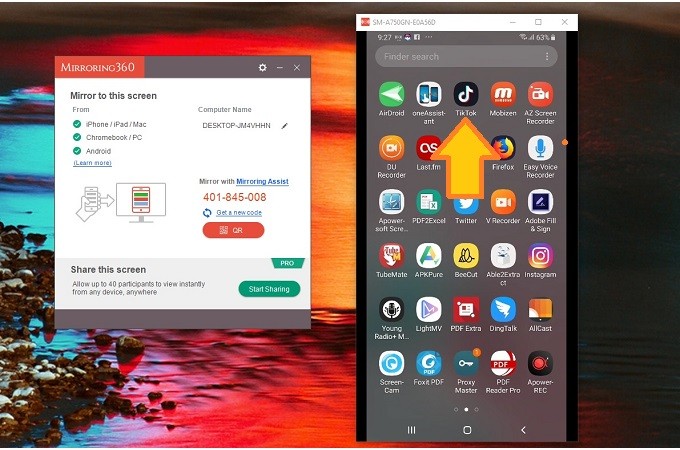 Mirroring is made easy through Mirroring360. It is one of the most popular paid apps in regards to reflecting your phone to your PC. The tool has a very straight forward and cute interface. If you know how to use LetsView, it will be easier for you to use this tool because they have certain similarities on how they established connection. QR code, Pin and automatic detection is supported. And so here's how you can watch TikTok video on PC using Mirroring360.
First, download and install the app from its official web page.
Connect both devices on the same network.
Once connected, launch the app and wait until your phone name appears on your PC screen.
Once appeared, click the name of your phone and click "Start mirror". The mirroring will then begin
Conclusion
Regarding practicality, LetsView is recommended to use TikTok on PC because it is free and unlimited to use. Although screen mirror is also free, a desktop app is more reliable than a web-based app because it is stable.