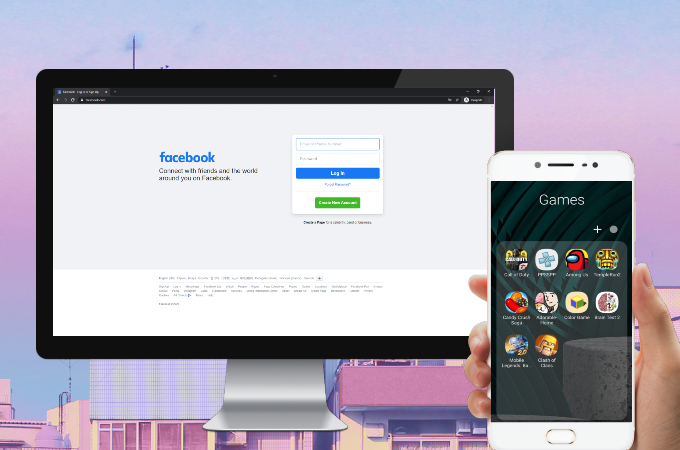 Aside from stream mobile games to pc, Facebook game streaming is gaining popularity for professional and aspiring vloggers. The intense battle from your phones can now be shared with others and even get rewarded with cash and fame. If you're a rookie and don't have any idea how to stream game on Facebook, you're in luck because this article will teach you how to do it.
How to Live Stream Game on Facebook
Stream Android game on Facebook using ApowerMirror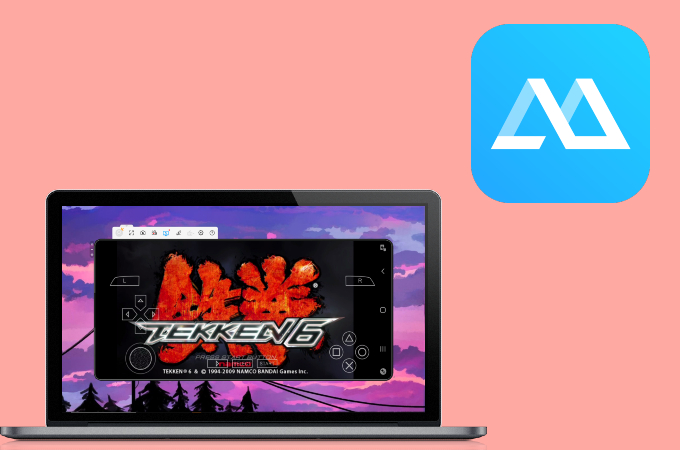 ApowerMirror is one of the best tools that you can utilize to live stream game on Facebook with high-resolution graphics. If you're an aspiring vlogger, it's audio streaming feature will help you communicate with your audience. In addition to that, its built-in screen recording and camera tools let you record your game as it happens. However, in order for you to do this, you need another third-party app which is called OBS Studio to live stream on Facebook. Here's how you can stream Android game on Facebook.
For ApowerMirror
Download the application on your computer and mobile device using the download buttons below.

Mirror your phone to your PC by clicking the Mirror button on your phone, tap the name of your PC, and select Mirror Phone to PC and tap Start Now.
To Set Up OBS Studio
Launch the OBS Studio and click Tools and select Auto-Configuration Wizard.

Go to Scenes, right-click and choose Add. Once a new toolbar pop-up type LIVESTREAM GAMING and press OK.

Open the game on your mobile device that you want to stream. Be sure that your phone is mirrored to your PC. Then, go to OBS Studio again.

Go to Sources, right-click and choose Add then tap Window Capture. Then click OK, rename the new tab and under Window Match Priority, choose ApowerMirror Main, click OK and start resizing the image on your screen that suits you the most.

If you want to stream like a pro by adding your own video while gaming, go to Sources, right-click and choose Add then select Video Capture Device click Apply. Resize your video and click the lock button under sources to keep the video stable.
To Start Streaming
Open your Facebook Account and go to Live Stream and click Go Live.

Copy the Persistent Stream Key link showing on your tab then go back to OBS Studio.

From OBS Studio, go to Settings, click Stream under Service select Facebook Live and paste the link and press Apply and OK.

Next, go back to your Facebook account, type the Caption, Title, and Tags of your video.

Lastly, go back to OBS Studio and Click Start Streaming then on your Facebook account, select Go Live to start.
Stream PC Game on Facebook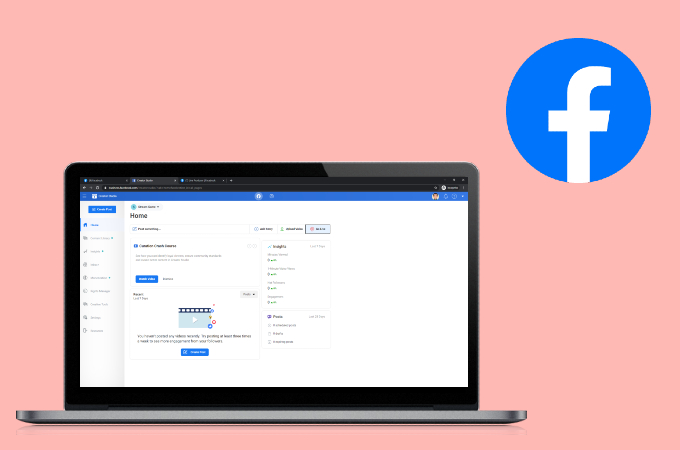 Facebook actually has its own video game streaming feature which you can also try if you don't want to use a third-party mirroring app, but you still need to use software encoders like the OBS Studio. If you want to try this application, you may use the guide below to stream PC game on Facebook.
Open your Facebook Account and go to Creator Portal.

From Creator Portal, tap Create Live Stream. Choose where to post your live broadcast, tap your Gaming Video Creator Page.

Next, copy the Stream Key link and paste it on your streaming software like OBS.

Then, under Service, choose Facebook Live and go back to your streaming software and click Start Streaming.

Please make sure to add a description and tag the game of your game before start streaming.
Lastly, click Go Live to start.
Conclusion
You have two options to stream your game on Facebook. If you want to directly stream on the said platform, you may follow the given guide above. However, if you want to stream with high-resolution video using your mobile device and PC, you should definitely try out ApowerMirror. Anyways, both are equally effective. Enjoy!