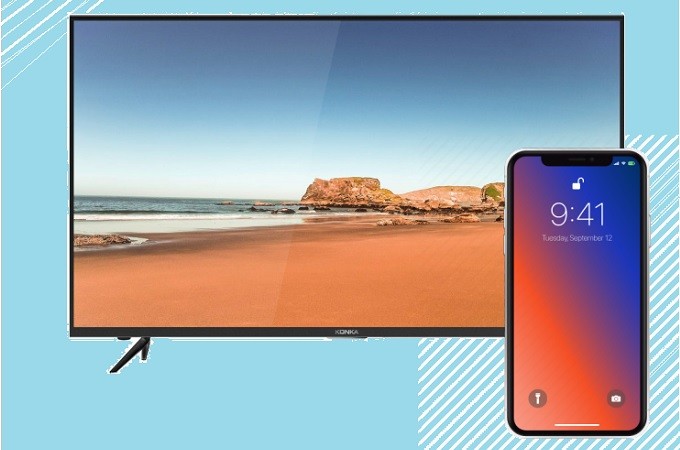 Excellent for its dimensions and screen resolution. It is undeniably awesome to enjoy entertainment using Konka TV. This is a good way to watch movies or play games on your TV saved on your iPhone wireless. This way not onlyyou but also your family members can enjoy it. You might think it's challenging to do without some third-party hardware to connect to, but it's not as difficult as it seems. There are some software programs that you can use to mirror iPhone to Konka TV.
How to Mirror iPhone to Konka TV
LetsView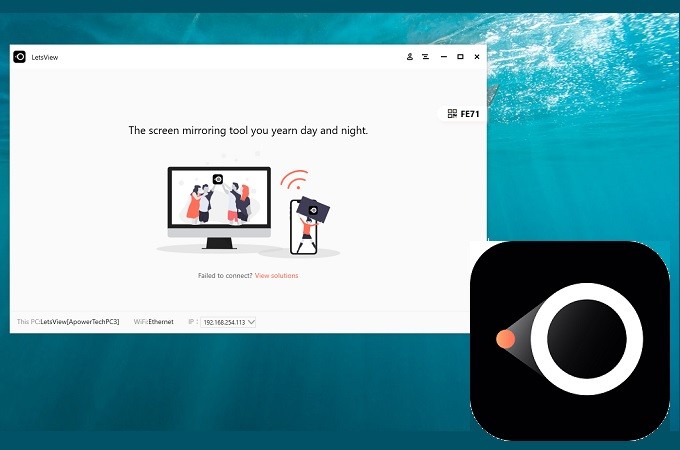 Directly download LetsView on your Konka TV and wirelessly connect your phone. This tool has a credible reputation when it comes to mirroring. It has several ways to connect using this tool that includes PIN, QR CODE, and auto-detection. Furthermore, this screen mirroring app can be downloaded on Android, iPhone, Windows and Mac computers, and Smart TV, including Konka TV. Also, there are some added features you will find very useful. A screen recorder, screen capture, and annotating feature are added to give you everything you need in one tool. These great features do not require any cost. This tool is free and does not require any sign-ups or payments. You can also mirror iPhone to Mac using this tool. To get started here is a step by step procedure on how to display iPhone to Konka TV.
Get LetsView by clicking the downloaded buttons below. You can also get it from the Google Play store on your TV.
Install it on your TV and phone, launch the app and connect your devices under the same network. Choose between the three methods of connecting. To demonstrate the process, we will use the easiest way.
The TV will be showing the "Pin" you need to enter on your phone. Type it on your phone and tap on "Start Mirroring" to establish the connection.
Note: You can also use the QR code scanner if the first method does not suit you.
Dongle-Miracast feat Google Home.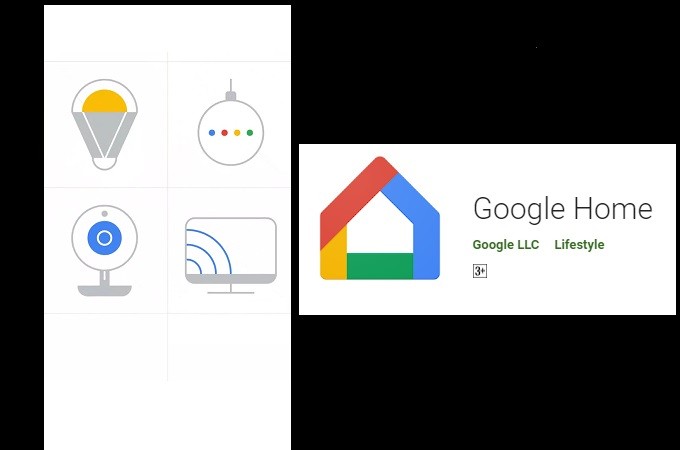 The other way is to use a Dongle that you can connect on your TV. Miracast is a technology that allows your phone or computer to cast on your TV. Through this, you can stream audio, watch videos, photos, and play games on a bigger screen. This dongle is like a USB that you connect on your TV. If your phone is capable of screencasting much better. Meanwhile, if you do not have a built-in mirroring feature, you can download Google Home. Also, you can use LetsView because it is Miracast ready. On the other hand, here is a simple instruction to follow if you wanted to try it.
Stream iPhone to Konka TV by reading below.
Buy a Dongle from any physical store that offers it.
Connect it on your TV and connect it to a Wi-Fi so as your phone.
Now launch Google Home or LetsView. Tap the name of your TV and the mirroring will begin.
An open-source software media center- KODI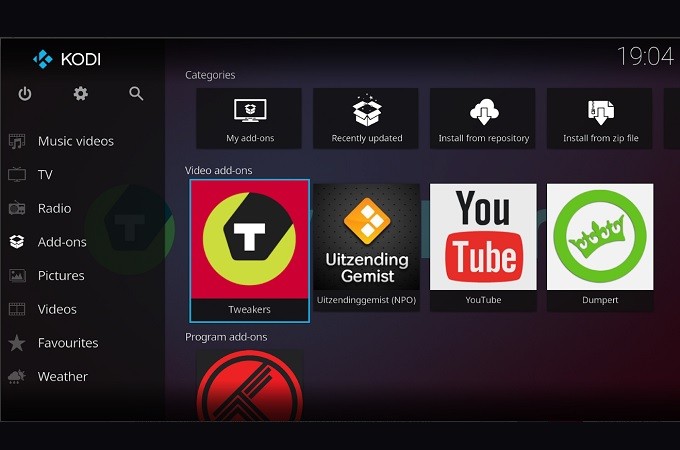 Kodi allows you to access the contents of your mobile device, TV, Laptop, Tablet, and phone on a much larger screen. Similar to LetsView, it has its user-friendly interface that also connects with a local network. This is something that you have to download on your TV. Your phone, on the other hand, can use any software that supports Miracast. Regardless of what it is, it will work with it. To know more about it, here is how you can screen mirror iPhone to Konka TV.
Visit Kodi.TV to download it. Authorize the device permission to access your device.
Then, use the default reflector on your phone
Once the name of your TV appears, tap and it will be connected.
Conclusion
All three are good options to mirror iPhone to Konka TV. They have some similarities and also some features that make them stand out. But notice that almost all features mentioned on the last two tools are included with LetsView. That is why it is the most recommended app to use.