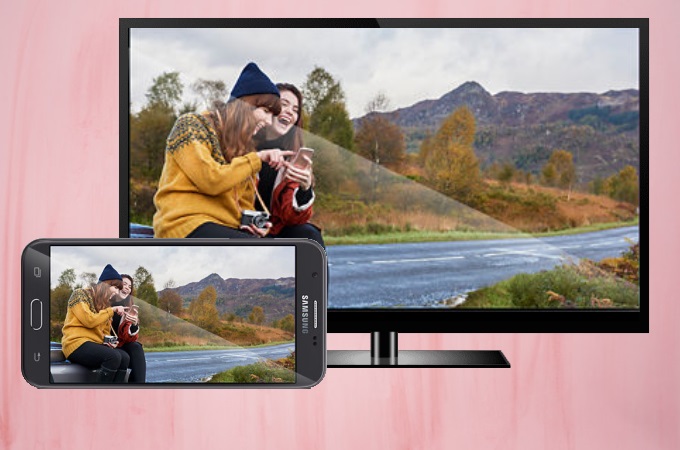 Samsung J7 is one of the cheapest phones that Samsung has ever released and that is why many Android users are planning to upgrade to this phone. It offers great specifications for browsing videos and boasts a long battery life, great for watching movies. So most users are looking for ways on how to connect Samsung J7 to TV to cast phone to a wider screen. Here are 3 practical tools for you to do this.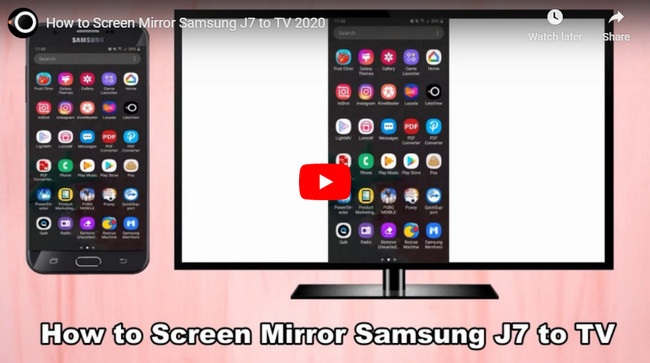 How to Mirror Samsung J7 to TV
Smart View
Smart View is the built-in screen mirroring feature included on the Samsung J7 phone. This feature allows you to mirror your phone to your TV directly if you are using a Smart TV. However, if it's just a flat screen TV, you will need dongles or casting devices such as Chromecast, Allshare Cast, Firestick, etc. To learn how to screen mirror Samsung J7 to TV with Smart View, just follow the simple steps below.
Connect your Samsung J7 and your TV to the same internet.
On your Samsung phone, show the Notification Panel and tap Smart View. Select the name of your TV, and your phone will be streamed to your TV immediately.
LestView
The next tool is LetsView. This amazing screen mirroring app is one of the top tools that you can use to mirror Samsung J7 to TV. It has a simple interface and provides an easy mirroring process, so anyone can use this even without any prior experience casting a phone to a TV. With its clear and high definition screen mirroring display, it is used by lovers as one of the top screen mirroring tools. One good thing is that this amazing tool is totally free to use without any hidden charges. To learn how to mirror Samsung J7 to TV, here are the steps that you need to follow.
Get the app and install it on your Samsung J7 and TV. Don't forget to link them to the same WiFi.
Open the application, and wait for your J7 to recognize your TV.
Once recognized, tap the name of your TV to start casting your phone's screen to your TV.
ApowerMirror
Lastly, we have the top tool that may help you seamlessly cast Samsung J7 to TV, which is ApowerMirror. This superb screen mirroring tool offers a lot of ways for you to cast your J7 to your TV without any lag or delay. You can stream videos and watch movies from your phone to your TV without compromising the quality of the videos. Get started by following the steps we listed below.
Download the app and install it on your Samsung J7 and TV, then launch it on both devices.
On your Samsung J7, just scan the QR code or enter the PIN code displayed on your TV to operate the mirroring process.
Conclusion
The tools above are the best for screen mirroring Samsung J7 to TV. The built-in feature offers the simplest method to mirror your phone to your TV. However, it does not always offer high-quality display of the video on your phone, which is why we also listed third-party apps to assist you. Try all tools to check out which one works best on your TV.