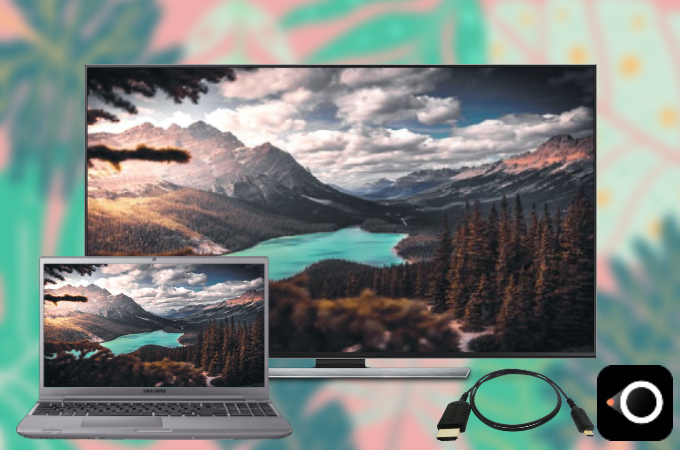 Nowadays, teachers use computers to prepare their daily lessons. However, a computer screen is not enough alone and so often projectors are used to magnify the class content so everyone can see. But of course, not every classroom has a projector unit available. Fortunately, there are alternative ways to project your PC to a larger screen and one of these is to mirror PC to TV. If you want to know how to mirror a PC to TV, proceed to the steps below.
How to mirror PC to TV
HDMI Cable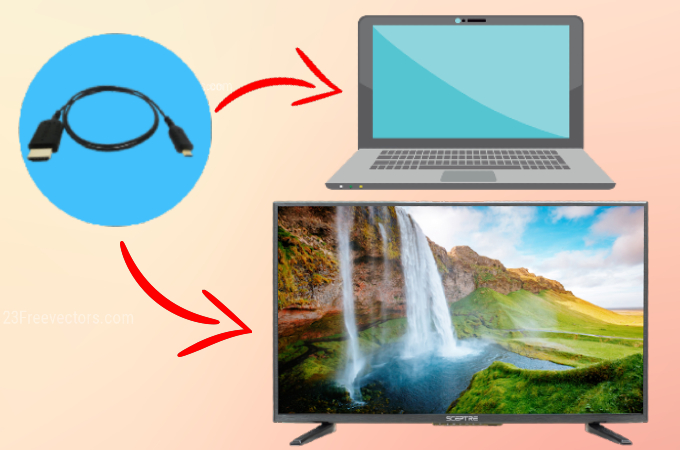 An HDMI cable is frequently used to connect two devices together like PC and TV. It's the tool that you can use if you want to transmit high-quality video and audio to other devices at the same time. In addition to that, it does not require an internet connection so it's less complicated to use. So refer to the following steps to know how to connect PC to TV using an HDMI cable.
Get an HDMI cable and find the HDMI port on your TV. Before plugging in the cable, make sure that it matches the size of the port.

Attach the cable on the HDMI port of your TV then proceed to connect the other end of the cable on your PC.

After that, using your remote control, change the TV input to HDMI.

Note: Usually, TVs have two or more HDMI ports. Check if you are changing into the right HDMI display by looking at the number on the HDMI port. If it's HDMI1, then click HDMI1 from the options.

Then, your PC's screen will be mirrored to your TV successfully.
LetsView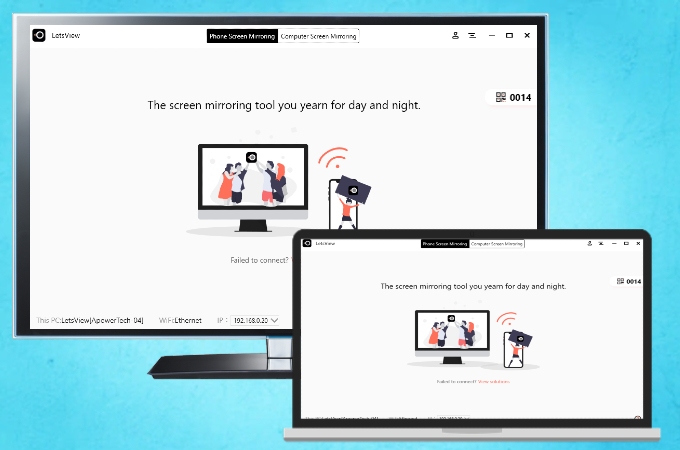 If you want to cast a computer to TV without using cables, you can use a screen mirroring app called LetsView. This app works across all different OS so it shouldn't cause any hassle. Also, it is free yet and doesn't limit usage. Aside from that, LetsView has a simple and responsive interface that is really perfect for first-time users. To learn how to mirror your PC to your TV, just follow the steps below.
Make sure that your PC and TV are connected under the same WiFi network.

To start screen mirroring PC to TV, download and run the app on both devices.
On your PC, click the "Computer Screen Mirroring" option from the app's interface.

Then, enter the PIN code on your PC. The PIN code can be found on your TV screen.

Once done, click the "Start" button to start the screen mirroring. Then your PC screen will be displayed on your TV instantly.
Conclusion
There are other ways to mirror your PC to a TV, but these methods are surely the best. Comparing the two, LetsView seems to be more cost-effective than an HDMI cable. Aside from the fact that it is free and is always available online, it does not require repair or replacement and you don't have to bring it with you.