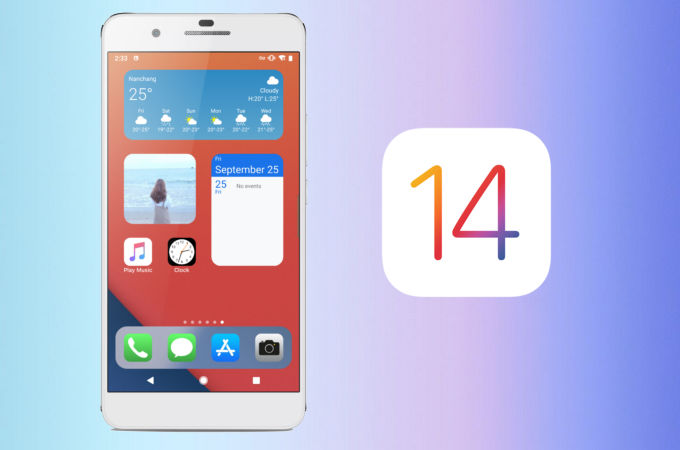 iOS 14 has been released with some new features like Widgets, App Library, Compact UI, which make iOS more interesting and attractive. With these features, iOS users can customize their screens to make it aesthetic. No wonder Android users want to install this iOS 14 on their Android device. However, as iOS and Android are two different operating systems, how to run iOS 14 on Android? This article introduces two practical tools to do this.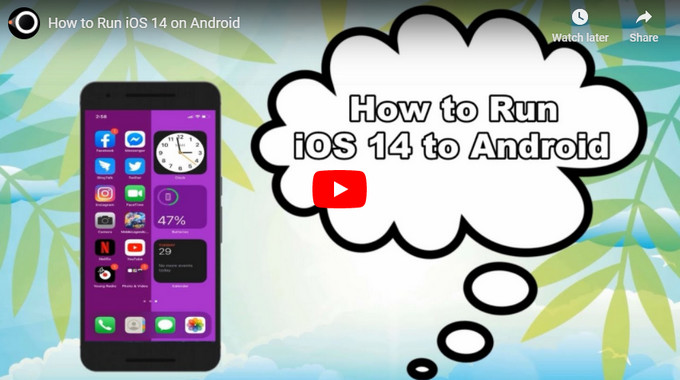 How to Run iOS 14 on Android
Launcher iOS 14
This iOS launcher is developed by LuuTinh, and they also provide tools such as lock screen, Control Center, and Assistive Touch to make Android run like an iOS. Using Launcher iOS 14, you can get everything on iOS 14 on your Android device. Simply follow the steps below to install iOS 14 on Android.
Install the app Launcher iOS 14 from Google Play Store.
Open the app, tap Allow if you are asked to Allow IOS Launcher to access photos, Media, and files, your device's location, and your contacts.
Then you will see options for iOS 14. You can tap each to set up, or just keep it default.

Once done, tap the Home button, there will be a prompt. Choose Use IOS Launcher as Home and tap Always.

Then you will be able to see the iOS 14 home screen on your Android device. At the same time, all the icons will be changed to iOS icons. You can customize your screen now.
ApowerMirror
If you just want to display iOS 14 on Android device and share the screen, you can use ApowerMirror. This allows you to mirror iOS 14 to PC and share iOS screen with Android without any hassle. Once the iOS 14 screen is streamed to your Android device, you will be able to run iOS 14 on Android. Check out the steps below to make it work.
Connect the iOS 14 device and Android to the same WiFi network.
Open ApowerMirror app on both devices. On your iPhone, tap the Mirror button, and it will autodetect devices connected to the same network.

Tap on the name of your Android, then go to Control Center, tap Screen Mirroring, choose your Android device from the list to start mirroring.

Afterward, you will see the iOS 14 screen on your Android.
If the iOS 14 and Android are not on the same wireless network, it's okay. This app also provides a cloud mirroring feature, which allows screen mirroring devices at different places and different network connections.
Bottom Line
iOS 14 has several amazing features and it would be great if you run it on your Android device. And it is now not difficult to run iOS 14 on Android as there are free apps like Launcher iOS 14 and ApowerMirror. Both tools work well, you can choose according to your own preferences. To truly experience iOS 14, Launcher iOS 14 is for you. For demonstration and presentation purposes, ApowerMirror is recommended.