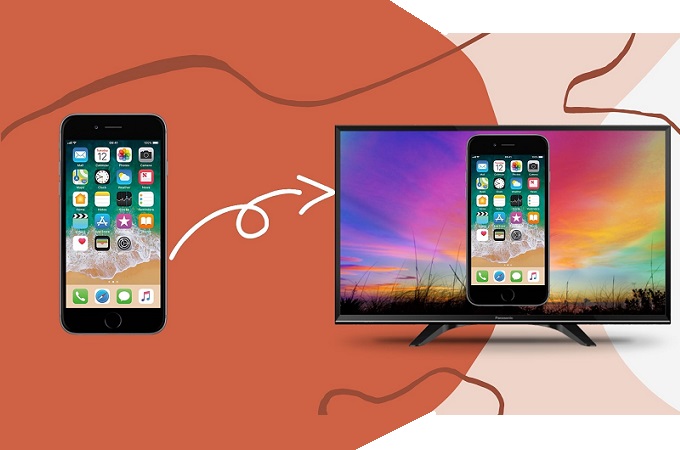 Sometimes watching movies, videos, and streaming content on your iPhone does not suffice because the screen is so small. In this case, you can directly stream your mobile device on your TV. It will be easy if you have an Apple TV, but if not, for example, you have a Panasonic TV, it may be troublesome. Luckily, we collected 3 practical ways on how to mirror iPhone to Panasonic TV. Read on to learn more.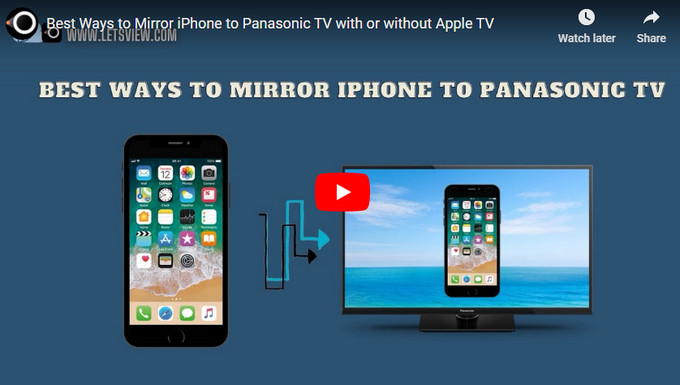 How to Mirror iPhone to Panasonic TV
Apple TV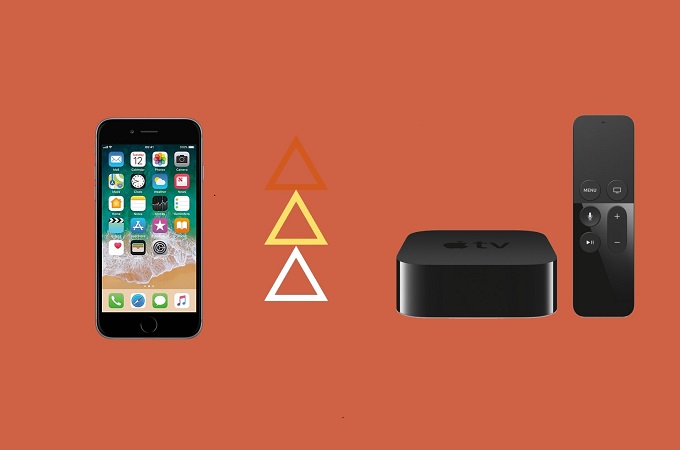 The first tool on the list is probably the most compatible with iOS devices. That is Apple TV. Apple TV is networking hardware that you can connect to your TV. This will serve as a bridge between two devices. As we all know, iOS devices use AirPlay to connect or mirror. This tool is AirPlay ready since it is built to meet iOS standards. So, usually, this comes first to the list when thinking of an effective mirroring tool for iOS devices. On the other hand, if you are curious about screen mirroring iPhone to Panasonic TV, a guide was written below to help you.
First, kindly prepare an HDMI cable.
Connect the Apple TV to your TV using the HDMI cable.

Follow the initial set-up of the Apple TV.
After that, set it up for your iOS device connection by adding your Apple ID or WiFi settings to your Apple TV manually.

You can also choose to go to Wireless. Just connect the TV and your phone under the same WiFi network.
From there, you can now go to your control center and wait until the name of the Apple TV appears. Tap it, and the mirror shall begin.
LetsView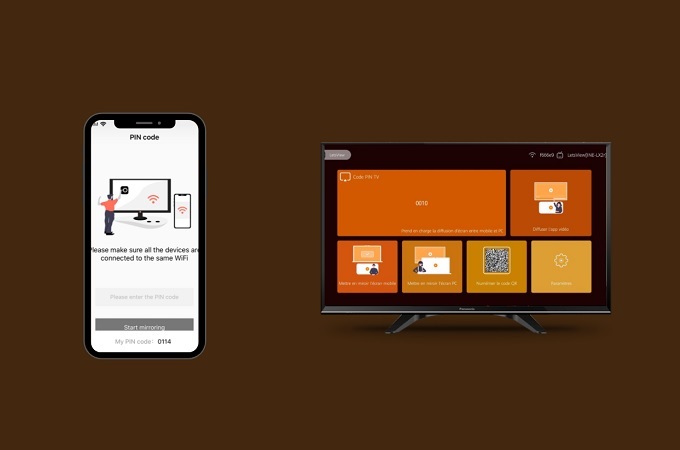 LetsView is one of the most in-demand tools in the market for screen mirroring iPhone to computer or television. That's because of the features it offers. In spite of these great features, the app is free of use. You do not need to purchase it nor register an account to make use of it. Well, that is why we added LetsView as your alternative on how to mirror iPhone to Panasonic TV without Apple TV—considering the availability and the versatility of the app. Meanwhile, here is how you can use it.
Download and install the app using the download buttons below. To install it on your Panasonic TV, simply download and copy the APK file to a flash drive and connect the drive to your TV to install it. Or you can simply search from the Google Play store on your TV to get it installed.
Then, launch the app on your TV and iPhone, and connect both devices under the same WiFi network.

On your TV, use the remote control to navigate to the PIN option to get the PIN code that you see on your TV.

On your iPhone, tap the first icon on the upper right, then from the field given, enter the PIN you see on your TV.

Finally, click on "Start Mirroring" to begin reflecting.
Mirror for Panasonic TV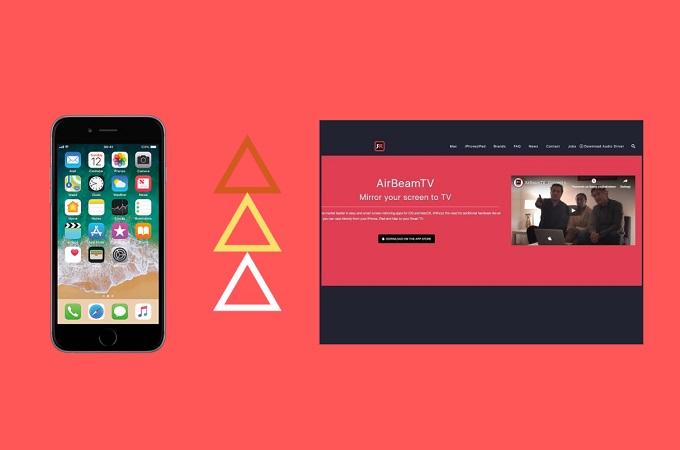 Finally, to cast iPhone to Panasonic TV, we have Mirror for Panasonic TV developed by AirBeam. AirBeam is also dedicated to developing applications that work with iOS devices specifically mirroring. It's developed for supporting one platform to many. This includes mobile devices, computers, and TVs. In fact, slowly they are adding support from different leading TV manufacturers like Samsung, Panasonic TV, and a lot more. The Mirror for Panasonic TV allows you to connect iPhone to Panasonic TV for cable-free mirroring, just be guided below.
Before mirroring, make sure that your iPhone is running iOS 13 or later and both devices are connected under the same WiFi network.
Go to the App Store on your iPhone and install the Mirror for Panasonic TV.
Open the Control Center, and tap Screen Mirroring, wait for your TV's name appear.
Tap the name of your TV, and press the Start Broadcast for the mirroring to begin.
Note: For first time users, you have to allow necessary permissions by following the instructions.
Conclusion
These are the top 3 ways for screen mirroring iPhone to Panasonic TV, and they are reliable and tested to be easy and safe to use. If choosing among these tools a must for you, then go to be practical by using LetsView, which allows you to mirror iPhone to your Panasonic TV wirelessly for free with a high screen mirroring quality.