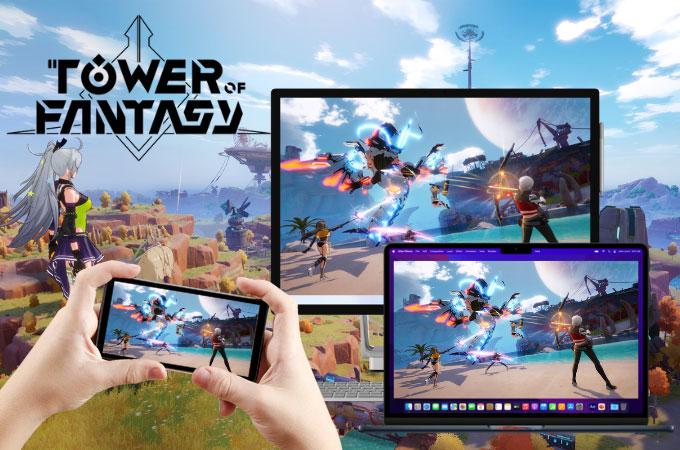 Embark on a magical quest by playing Tower of Fantasy today. It's an open-world, action RPG game that uses the gacha-based system to open unique combat abilities you can use throughout your adventure. In this game, players are expected to enjoy looking for chests, solving tricky puzzles, and taking down enemies. At present, Tower of Fantasy is available on iOS, Android, and Windows. But if you're planning to play Tower of Fantasy PC & Mac, your computer should have at least 8 GB RAM and 22 GB minimum storage space for the game to work properly. Or, you can switch to these applications we've found.
Top Ways to Play Tower of Fantasy PC & Mac
Play Tower of Fantasy on Mac: ApowerMirror (Android & iPhone)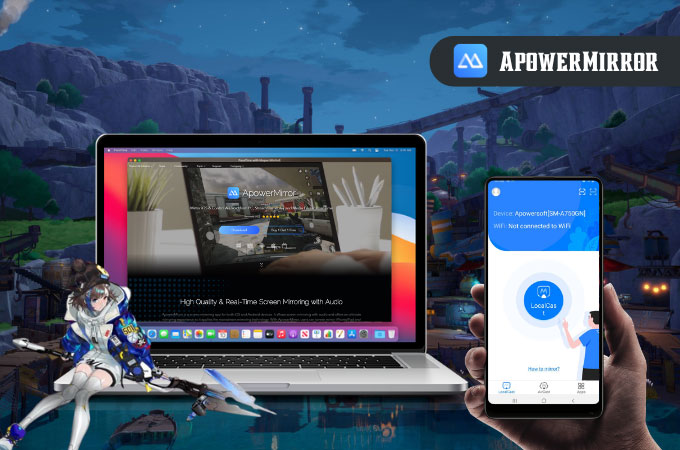 ApowerMirror is a versatile screen mirroring application that can easily cast Tower of Fantasy from your phone to your Mac. The app is compatible with both iOS and Android devices so you will not experience any trouble connecting your devices to Mac. It also makes it easier for you to enjoy the game since you can play it using your Mac's keyboard and mouse. ApowerMirror also comes with built-in tools like screen recording and screen capturing that will let you record your game as it happens. Other features also include multitasking, which will allow users to switch between windows while mirroring, a lite mode display, and many others. To learn how to play Tower of Fantasy Mac, just follow these steps.
For Android
Go to App Store and Google Play Store to install the app on your Android and Mac.
Connect both devices to the same internet.

Open the app, and click the LocalCast icon on your Android. Select the name of your Mac and tap Start Now. Once your phone is mirrored to your Mac, just launch Tower of Fantasy to play.
For iOS
Visit App Store or use the download buttons below to install ApowerMirror on your iPhone and Mac.
Be sure that your devices are under the same WiFi.

Open the app on your iPhone and Mac. Begin connecting by tapping the LocalCast icon as seen on your iPhone. Then, choose the name of your Mac and click Start Broadcast to commence the mirroring.
Play Tower of Fantasy on PC: BlueStacks (Android & iPhone)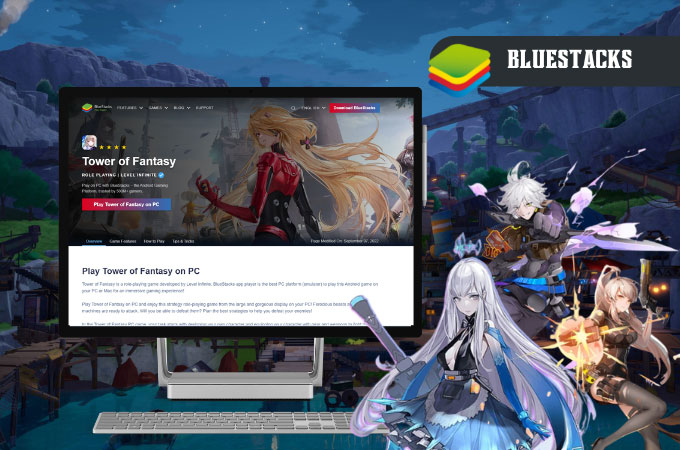 There's another way you can play Tower of Fantasy PC. Apart from ApowerMirror, you can also try using BlueStacks. This is a powerful Android emulator where you can find thousands of Android apps and games such as Tower of Fantasy. It will also let you download all the games you want for free. But to use the app well, please be sure that you're computer has at least 1 processor core and 4 GM of RAM.
Go to BlueStack's official website and download the application.

Open the app on your computer and go to Google Play Store. Simply type in Tower of Fantasy to search for the app. Click Install to start playing it on your computer.
Conclusion
Don't miss out on the chance to enjoy this new RPG game. With the help of the tools we've rounded up in this article, you will be able to enjoy playing Tower of Fantasy on your mobile phones and computers.