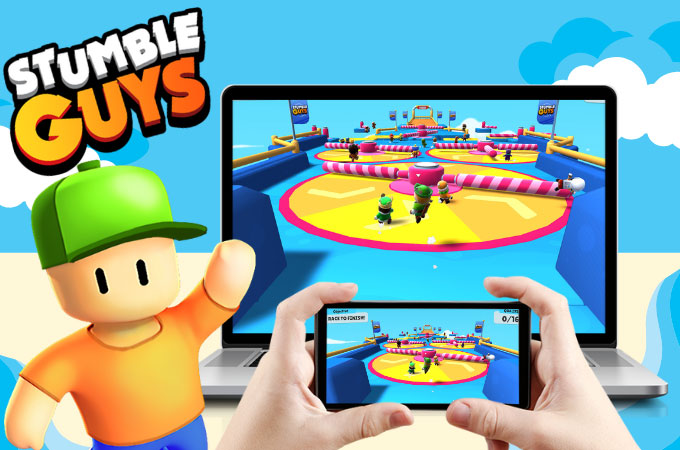 Stumble Guys is now the newest and most exciting massively multiplayer online battle royale game. It's a knockout game where you can play with up to 32 players where you will face 17 unique obstacle courses and each course will be eliminating players who we're not able to survive the obstacle race. You can play it with a group of friends, or meet new friends online and create lots of fun moments. So far, Stumble Guys is available to Android, iOS, and Windows only but if you wish to play Stumble Guys on Mac, you will be needing the following tools.
Best Ways to Play Stumble Guys on Mac
ApowerMirror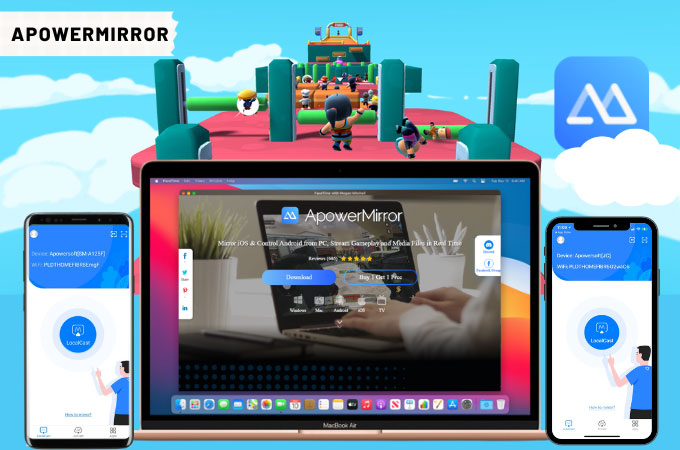 Play Stumble Guys on Macbook with ApowerMirror. It's an amazing screen mirroring tool that allows users to play mobile games such as Stumble Guys using the computer's keyboard and mouse. On top of that, ApowerMirror comes with great extra features that you can use and check out while casting including screen recording, screen capturing, lite mode, multitasking button, full-screen mode, and many more. Playing Stumble Guys can be addictive that's why ApowerMirror is just the right tool for you since this application can stay connected even for hours without lagging.
For Android
Go to Google Play Store and install the app on your phone. Do the same thing on your Mac.
Launch the app and be sure to connect both devices using the same internet.

On your phone, click LocalCast and select the name of your Mac. Then, tap Start Now to mirror.
For iOS
Download and install ApowerMirror on your iPhone and Mac.
Connect your devices to the same WiFi.

On your iPhone, click LocalCast and choose the name of your Mac. Simply click Start Broadcast to start mirroring.
LetsView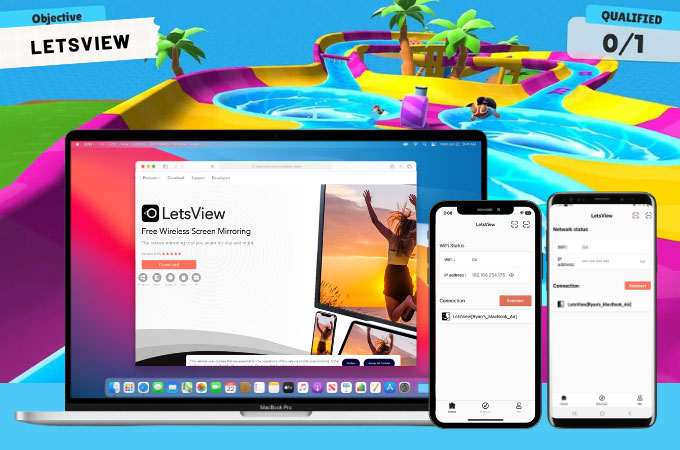 LetsView is another screen mirroring app that we can use to play Stumble Guy on our Macbook. It's an application that's free of charge yet offers a top-notch mirroring experience and comes with built-in tools. It has the ability to withstand long hours of mirroring without producing any chromatic aberration on the screen. Some of the tools present with this app are screen recording, screen capturing, full-screen mode, and painting tools. To know how to play Stumble Guys on Mac, we've made a list of steps you may follow.
For Android
Get the app and install it on your Android and Mac.
Connect both devices to the same internet and launch the app after.

Click the name of your Mac on your phone and tap Phone Screen Mirroring. Then, just press Start Now to commence mirroring.
For iOS
Using the download buttons below, download and install the app. Or, you can go to App Store and install it on your iPhone and Mac.
Make sure that your Mac and iPhone are on the same internet.

On your iPhone, tap Name of Your Mac > Phone Screen Mirroring > Control Center > Screen Mirroring > Name of Your Mac to mirror.
BlueStacks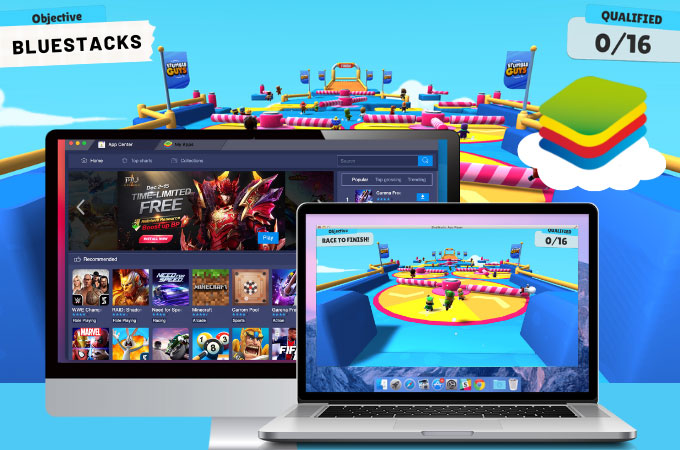 Lastly, you can also choose an android emulator like BlueStacks. This app is long been known as a reliable android emulator that offers tons of Android applications and games. It's no doubt that you can play Stumble Guys using BlueStacks. However, this application occupies a lot of space on your Mac so be sure you're device is ready for that. Here's how to play Stumble Guys on Macbook with BlueStacks.
Go to BlueStacks' official website and download the app.

Open BlueStacks and go to App Center and look for Stumble Guys. Just install the app and play.
Conclusion
Don't be late with the latest game and start playing Stumble Guys on your Macbook today. With the help of these tools, you can hassle-free enjoy the game.