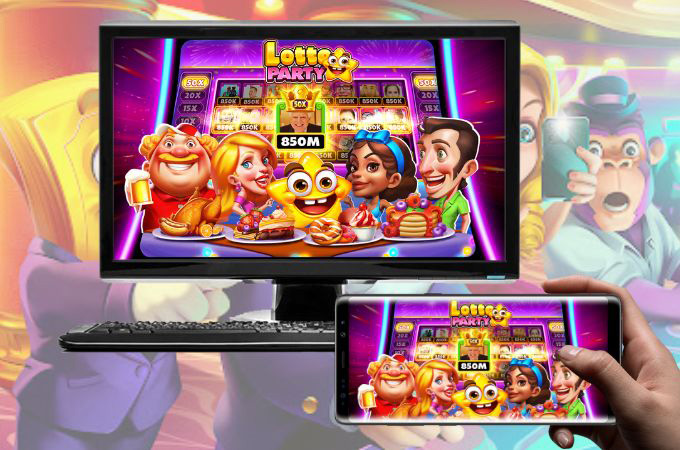 Try your luck in playing this one of the best casino games which are available in the market right now. Cash Tornado is an online casino game that you may enjoy on your mobile phone. Experience the unending excitement of playing in slot machines, in-game features, and casino community events. To fully enjoy this game you may use Cash Tornado on PC for a bigger screen. We listed down these amazing screen mirroring apps that you may try in casting your phone from a PC hassle-free. 
4 Easy Ways How to get Cash Tornado on PC
ApowerMirror
ApowerMirror is an excellent screen mirroring app that will let you play Cash Tornado on PC. With this app, you may not only mirror your activity but also can utilize it with the use of your keyboard and mouse. More than that, with this advanced mirroring technology, you can easily control the tool and will not experience any lag or delay. Another, you may connect your mobile phone to your PC as easily as 1,2,3. This app will let you connect your phone to your PC with or without a cable. See the steps below to experience the performance of this tool.
Download and install the ApowerMirror app on your phone and PC.
Then, before launching the app, be sure to connect them on the same WiFi connection.
Tap the "Local Cast" button to search for the name of your PC.

Next, select the name of your PC and choose the "Mirror Phone to PC" option.
After that, tap "Start Now" for android and "Start Broadcast" for iPhone.
LetsView
Learn how to play Cash Tornado on PC with this free service tool called LetsView. With its outstanding screen mirroring features, LetsView became a well-known app that a lot of users rely on in terms of streaming and mirroring activity. You play the Cash Tornado on your PC by just connecting them wirelessly. Other than that, you may do remote sharing that will help people interact with each other easily and comfortably.
Get and install the app on both devices.
Link your phone and PC on the same WiFi network, and open them afterward.
Tap your PC name, and then choose "Phone Screen Mirroring".
Next, click "Start Now" to start the mirroring activity.
AirDroid
Known for its high quality and real-time screen mirroring with audio ability, Airdroid shows how you can easily cast and use Cash Tornado on PC. With this, you will fully enjoy an entire screen with audio with any content of your phone. You may do wireless screen mirroring or have a USB connection. Play the Cash Tornado on a bigger screen without any frustrations. Below is a simple guide for you to successfully play the game on your PC.
Download and install the app on your mobile phone and PC.
Open the app on both devices. On your phone tap "Screen Cast" and scan the QR code that is shown automatically on your PC.
Tap "Start Now" to start mirroring your Cash Tornado game on your PC.
BlueStacks
Another way how to get Cash Tornado on PC is with the help of this emulator called BlueStack. This gaming site has a next-level performance for all Android users out there. This tool offers millions of games that you play on your computer without mirroring your phone on your PC. This trusted tool has already proven its name to millions of users. With the help of BlueStack, you will have a thrilling experience in playing Cash Tornado. Follow the steps below to play Cash Tornado on PC.
Go to the official page of BlueStacks, download, and install it on your PC.

Next, open the application on your PC and go to the Play Store.
Log in to your account and download the Cash Tornado game on its built-in Play store.

After that, you may play Cash Tornado on your PC.
Conclusion
Play Cash Tornado on PC with these superb screen mirroring apps and emulators that you can easily access. You can try them all and choose the best one that will meet your preference. If you want an app that will give almost all your needs while playing Cash Tornado, ApowerMirror is the best app that I can recommend. But if you want a free service app, LetsView is a good one too. Share with us your best tool in the comment section below.