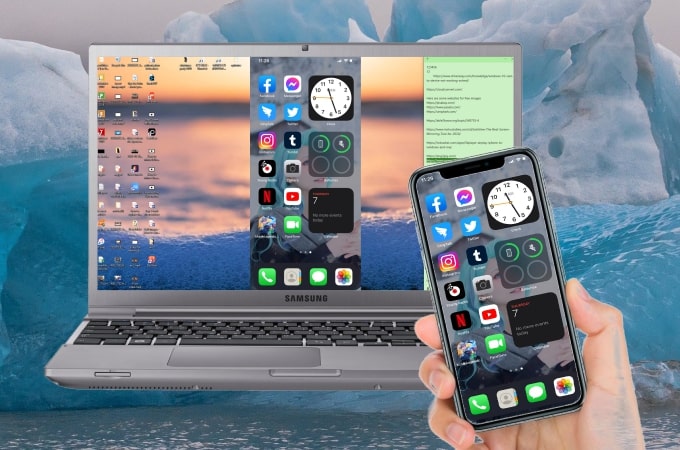 Nowadays, it is easy to mirror your iPhone from your PC and stream iPhone to a bigger screen display. However, you may also need to use your iPhone from PC directly with your mouse and keyboard. Some apps allow you to do that, but they require you to jailbreak your iPhone, which may take a lot of time or worst is to damage your iPhone. Good thing is that there are safe and easy ways for you to control iPhone from PC. Read on to learn more.
How to Control iPhone from PC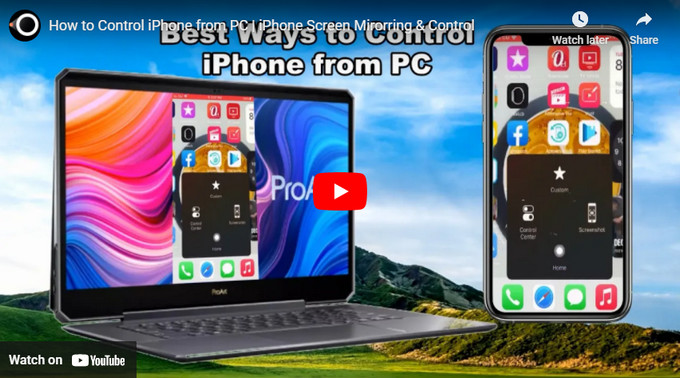 ApowerMirror
If you are looking for the safest and easiest way for you to control iPhone from computer, you can use ApowerMirror. This superb screen mirroring application allows you to give your PC control to your iPhone and vice versa by just casting it with simple and easy steps. It helps you respond or reply to a message, use your phone apps, and control your mobile game by using your PC's mouse and keyboard. These features are not only for Android, but also for iOS devices.
ApowerMirror allows controlling iPhone from PC via Bluetooth, and this is applicable to computers running Windows 10 with version 1703 and above. Before you start to control iPhone from Windows 10, you need to mirror your iPhone to PC first. Simply follow the steps below as your guide on how to control iPhone from PC.
Mirror iPhone to PC:
Download the application on your iPhone and PC. Make sure that these devices are connected to the same WiFi.
Launch the app and on your iPhone, tap the Mirror button to search for devices. Then tap the name of your PC and choose Mirror Phone to PC.

Next, swipe to show the Control Center and tap Screen Mirroring. Choose the name of your PC to start the mirroring process.
Control iPhone from PC:
Check the Bluetooth capability of your PC or laptops. If you do not have a built-in Bluetooth adapter, you may need an external one.
Pair your iPhone to your PC via Bluetooth settings.

Then you can control your iPhone from your computer.
Douwan
Another easy method that you can use to use iPhone from PC is through Douwan. This new application gains a lot of popularity as it allows mobile phones' screens to be mirrored and cast on a PC screen without using an internet connection. With its simple interface, many users claim that it is very easy to set up and very effective to use with the use of a USB/lightning cable. Here are the steps that you need to follow to control iPhone from Windows 10.
Connect iPhone to PC:
Download and install the app on your PC.
Open the app and choose iOS wired Mirroring.

Connect your iPhone to PC via a lightning cable. Click Allow access on your PC and tap Trust on your iPhone to grant your PC permission on your iPhone. Then your iPhone will be mirrored to your PC.
Use iPhone from PC:
Go to your Settings > Bluetooth > tap the name of your PC to build a connection.

Once connected, you can control and use your iPhone from your PC.
Conclusion
These are the easiest and safest ways that you can use to control iPhone from PC without jailbreak. Both methods offer great ways for you to control your iPhone as well as to display its screen on your PC. If you are not that fond of using cables, you may try connecting both devices wirelessly via WiFi using ApowerMirror.