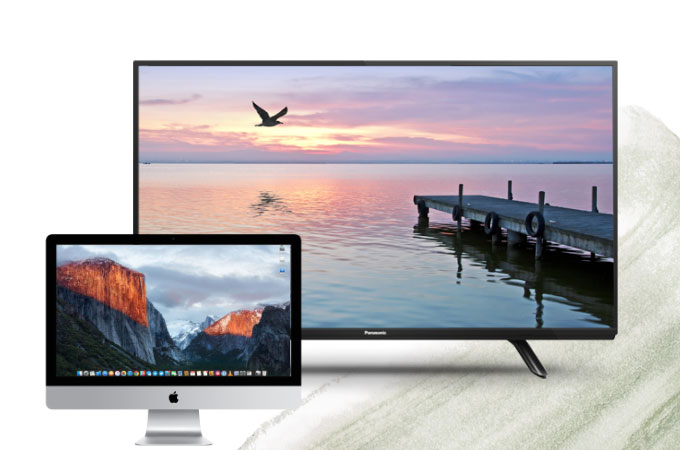 Screen mirroring Mac to another external display is a helpful, especially if you have a high-quality TV like Panasonic. If you want to mirror your Mac to a Panasonic TV, you can use the following screen mirroring tools to help you seamlessly Mirror Mac to Panasonic TV. Check them out below.
Top 3 Tools to Mirror Mac to Panasonic TV
ApowerMirror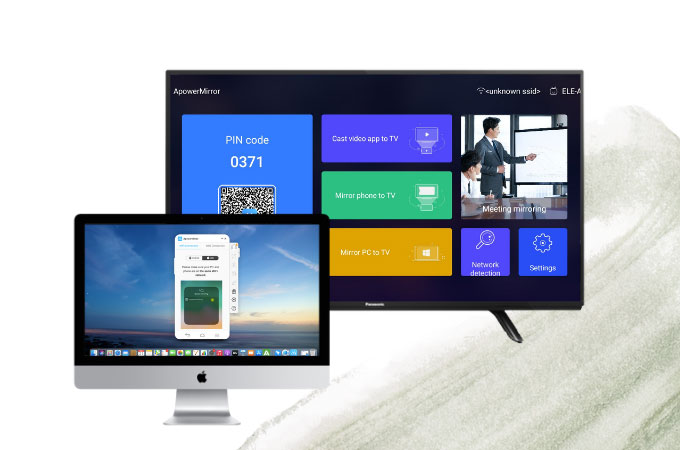 Try ApowerMirror to mirror Mac to Panasonic TV safely, quickly, and easily. This amazing screen mirroring tool allows you to cast and display your Mac's screen to your Panasonic TV in real-time. You can stream and watch videos stored on your Mac or uploaded on online streaming sites. Also, displaying files such as documents, presentations, and other images is highly possible. Enjoy the mirroring process with additional features you can use simultaneously. These features include screen capturing, screen recording, and annotation. Here are the steps you need to follow.
Download the app and install it on your Mac and Panasonic TV.
Launch the app on both devices and connect them to the same internet connection.

On your Mac, go to your Control Center and choose Screen Mirroring.

Tap the name of your Panasonic TV to connect.

LetsView

Another top screen mirroring tool that you can try to connect Mac to Panasonic TV is LetsView. This tool is one of the top screen mirroring tools that can help you achieve great mirroring quality if you want to display your Mac screen on your Panasonic TV. Another good thing about this tool is that it is totally free of charge. Like ApowerMirror, it also offers 3 great features that you can use to optimize your mirroring experience. These are also screenshots, video screen recordings, and whiteboard markers for real-time annotation. Below are the steps you need to follow to use LetsView.

Get the app and have it installed on your Mac and Panasonic TV.
Connect both devices to the same Wi-Fi connection.

On your Mac, click the Computer Screen Mirroring.

Input the codes displayed on your TV to connect.

AirBeamTV

Our third and last tool to assist you when mirroring Mac to Panasonic TV is the AirBeamTV. This is one of the simplest mirroring tools to use which is why it is also listed among the best screencasting tools nowadays. It allows you to play video and also enables sound from your Mac to Panasonic Smart TV.  Moreover, it does not require any cables or other hardware. Learn more about this tool and start using it with the help of the following steps provided.

Download AirbeamTV and install it on your Panasonic TV. On the other hand, install the Mirror for Panasonic TV app on your Mac.

On your Mac, click the Mirror for Panasonic TV > Mirror Mac Screen > Enable sound on TV > Start Mirroring to begin the process.

Conclusion

Here are the top 3 tools that you can use and try to mirror your Mac's screen to your Panasonic TV with little to no hassle. All tools offer a secure and reliable connection without using any cables or other hardware. We gave a detailed overview of each tool so you should know which one best suits you.

Leave a Comment