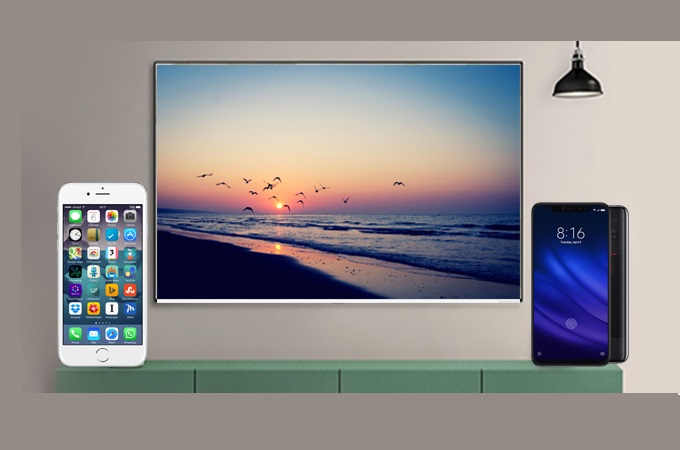 Among many other companies, Samsung also developed an app to help its users to mirror devices to other platforms. However, their app is very limited and it still lacks features that people are looking for. Here we will introduce alternative screen mirroring apps for Samsung.
Best Screen Mirroring App for Samsung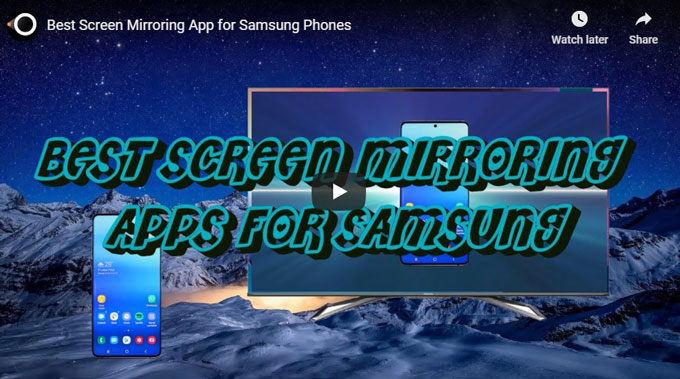 LetsView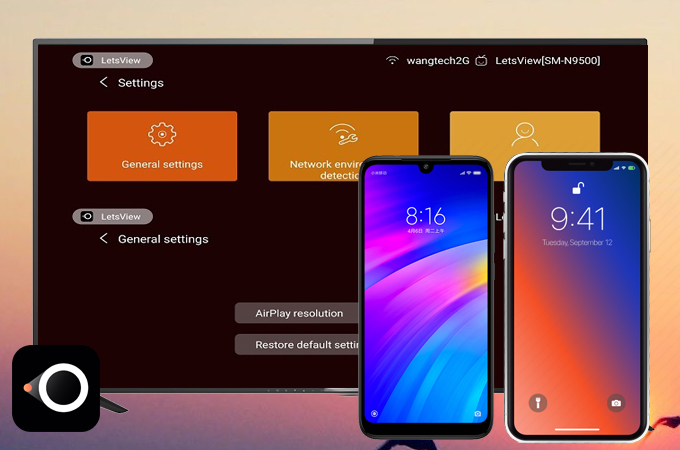 Price: Free
Recommended: Yes
Platform supported: Android, iOS, Mac, Windows computer and Android TV .
Downloadable here:
The first screen mirroring app for Samsung is LetsView. Specifically made for all devices and platforms, this app is our user's top choice because of its unique features. LetsView is a screen sharing platform with additional features. That includes screen capturing, annotating, and screen recording. Also, the tool supports Miracast. This means not only you can mirror your PC, but you can use it with any Miracast-ready device like Smart and Android TVs. On top of that, the video quality offered by the tool has a maximum of 1080p resolution without compromising the performance and responsiveness. In fact, it has 0% latency upon mirroring. Furthermore, the interface can be used in different languages if in any case you are not a native speaker of the English Language. And this is the best part, the app is for free. You don't need to register or create an account to use it. You can maximize all features without having to worry about future charges. Simply download the app and connect devices on the same Wi-Fi and you will be good to go.

HD Screen mirroring-Mirror Screen to TV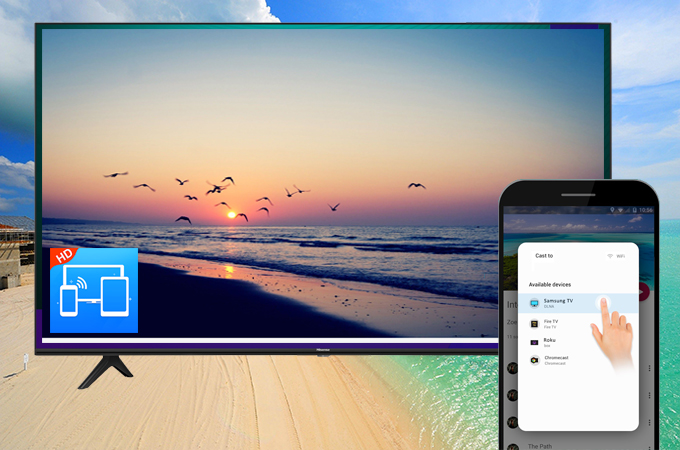 Price: Free
Recommended: Yes
Platform supported: Android and TV
Watching your phone's content on TV is now easier using HD Screen mirroring-Mirror Screen to TV. This reflector app for Samsung is a perfect match for you. As the name implies, it provides HD video quality, that will make your movie night or game days exceptional. Similarly, to connect and use this app is wireless. You need a stable Wi-Fi connection and a Miracast ready TV to use it. Do you have to pay for it? No. It is genuinely for free. However, the app has some pop-up ads. Also, here is a tip upon using this app. Since the app adds up to your network jam, it is highly recommended to disconnect other devices to maximize it to get the best quality. If not, you will get interruptions more often. Error messages include "unstable connection". That said, you have to reconnect again.
Airdroid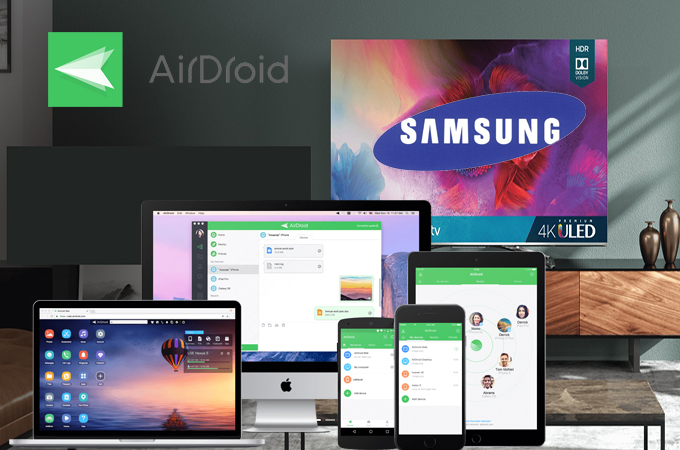 Price: Paid App with a free trial
Monthly: $1.99
Yearly: $19.99
Recommended: Yes
Platform supported: Android Devices
This app allows you to screen mirror and share files on a bigger screen. Flashing files, notifications, messages, and call logs are also supported. However, as the name implies it only limited to android devices. This app is merely for professional use. Why? The app has limited functionality that can hold apps run along with games. To use this app you also need an internet connection and pre-registration to use the trial version. By the way this works along with the desktop app version. If you connect it via Miracast, it will not work.
AnyDesk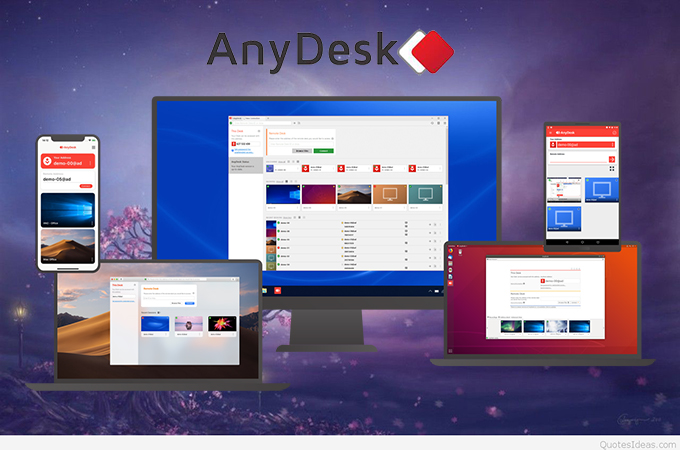 Price: Free
Recommended: Yes
Platform supported: Android Devices
It is one of the most intuitive and easy to use screen mirroring app for Android phones is Anydesk. It is 100% compatible and reliable to use on Android Devices. Its advanced features can help you mirror and remotely control your mobile device while mirroring. in fact, it has a constant 60 fps speed that results to smooth and no lag performance while mirroring. As you may know, lagging is common to mirroring apps. But not for Anydesk. If you are going to compare this app among the app on the list, this has great features similar to LetsView. Plus, this app is very lightweight so it will not cause any lags on your phone or PC because it only eats a small amount from your internal storage.
The Screen Mirroring app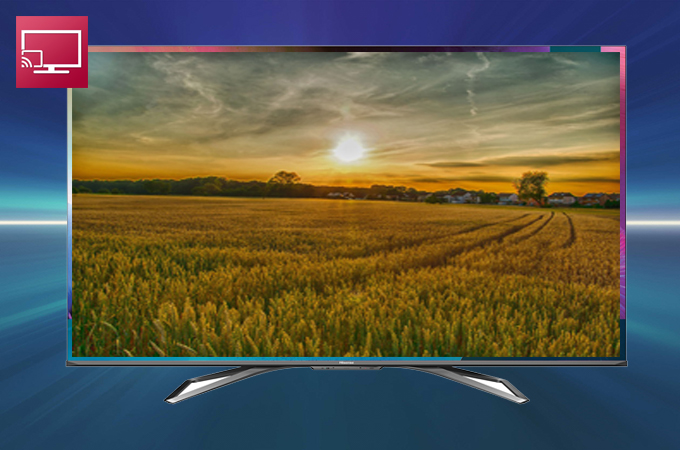 Price: Free
Recommended: Yes
Platform supported: Android, iOS, Mac, Windows computer and Android TV .
Finally we have The Screen Mirroring app as a mirror app for Samsung. Realtime, HD, and wirelessly, now you can mirror your phone having those benefits mentioned. This app is very versatile that it also supports Gaming consoles, macOS, and other streaming devices. You will see a full list of supported devices if you visit the official website of the tool. Moreover, connecting using this tool is also wireless. You can choose between using a PIn code or QR code. What's great about it is that, the desktop version is accessible via the web. You do not need to download the app to use it on your computer. That what makes it practical and included in this list.
Conclusion
All apps listed are good screen mirroring app for Samsung devices. All have unique features that you may find very helpful. Among the apps on the list, LetsView has the most advantage because it has more features to offer for free.