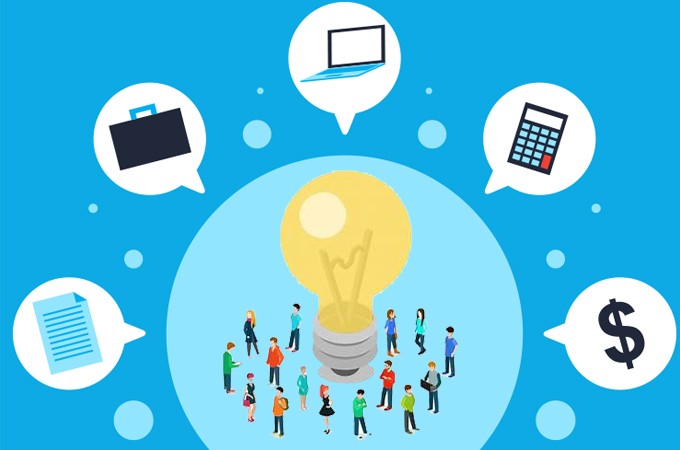 It is key to stay in contact with employees when on business trips, working remotely, or even staying in touch with those who are overseas. Nowadays there are tons of great apps you can use to collaborate with your team. You can hold video conferences, chats, and even schedule tasks. So here we created a list of the best online collaboration tools for remote teams. See the below.
Top 10 Online Collaboration Tools for Remote Team
Google Drive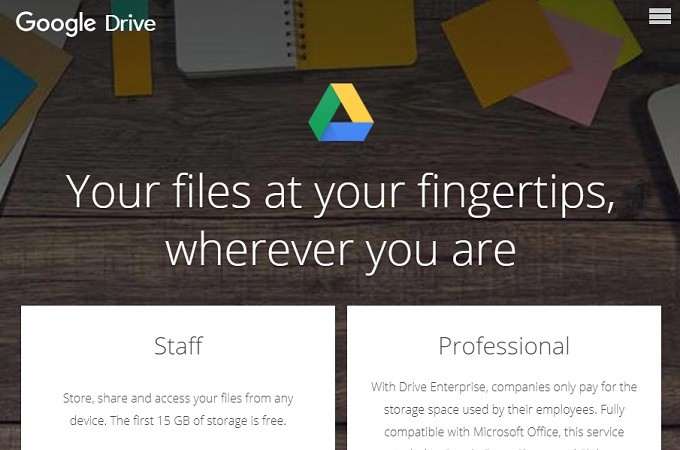 Google Drive is the default online cloud storage for Android devices. This cloud storage is also accessible on computers through Google Chrome. If you need to save space on your computer's internal memory, you can use this cloud storage as a team task storage. This way you can easily share files without having to download them. Just upload, access and share the link. Of course, you need an internet connection to use it. Once you use Google Chrome and create a Gmail account, you can access it.
DropBox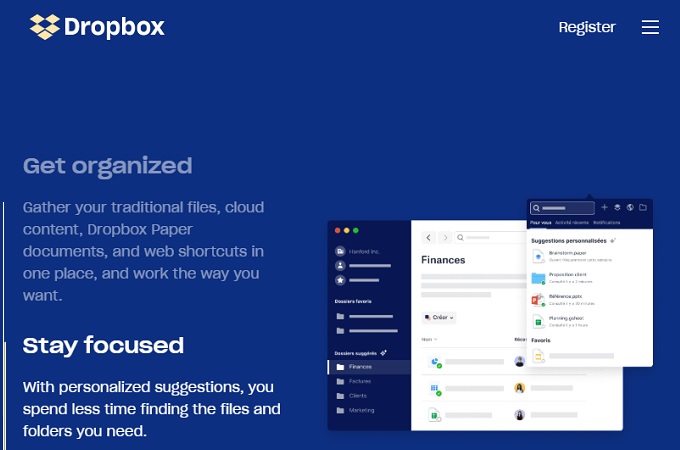 DropBox is a free online storage space that you can use to store your team's content. It is also known for promoting productivity by helping you organize your files and gather them all in one place. This way, you can stay focus on which ones are a priority. You can also coordinate using the chat conference function included. It is like a small online community.
Monday.com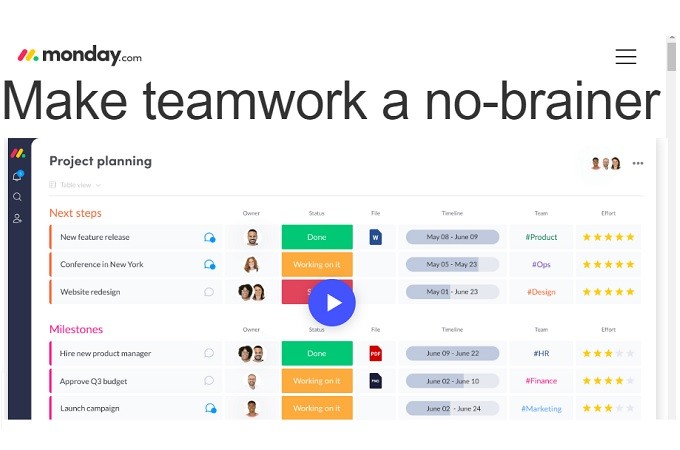 The next online collaboration tool for working remotely is Monday.com. It is a task scheduler and a productivity tool for team collaboration. This will help you identify the important tasks and who is responsible for what. Monday.com has comment sections where you can post the status of each task. Profile pictures are displayed to make it easier for you to recognize who your team members are. Also, you can set the priority of the task. This collaboration tool is advisable to teams handling international employees.
Zoom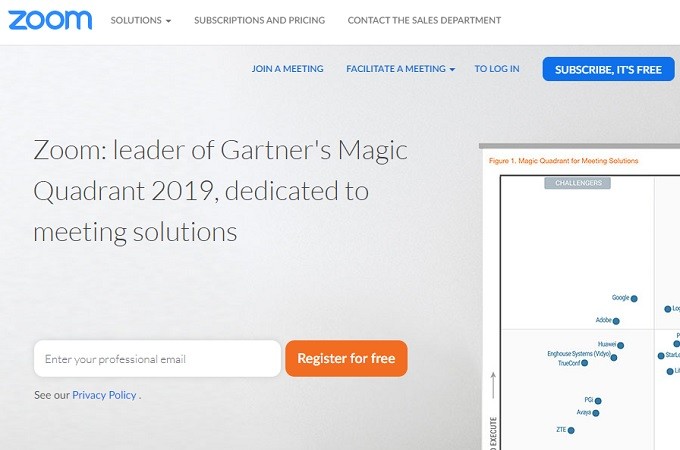 Find solutions to your team problems by collaborating using Zoom. This site allows you to conduct online meetings, Video Webinar, Create conference rooms and instant message your team or colleagues while sharing files together. The site accommodates up to 1,000 videos and 10,000 viewers simultaneously. If you reach certain usage limits, you can upgrade to its pro version. You can register for free, but to access all features requires payment.
Join.me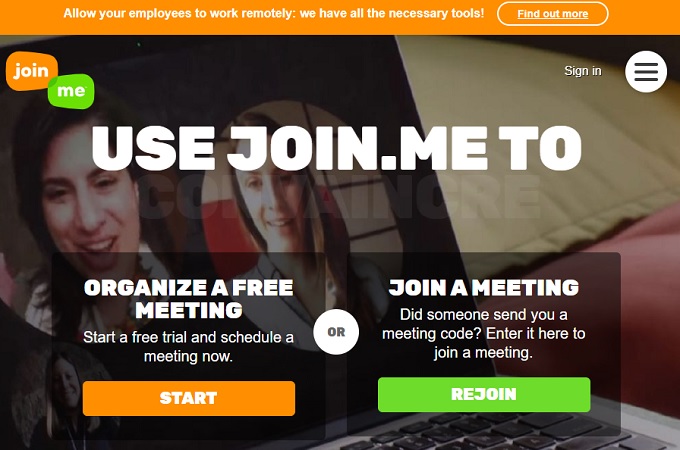 From the name itself it is a website where you can join in. This site is an online collaboration tool for remote workers which allows you to host and organize a meeting online for free. You can customize the room background, enhance the audio by improving its quality and recording it and share the room through URL. As soon as you click the broadcast button, everyone whom you shared your link with can join the conference.
Calendar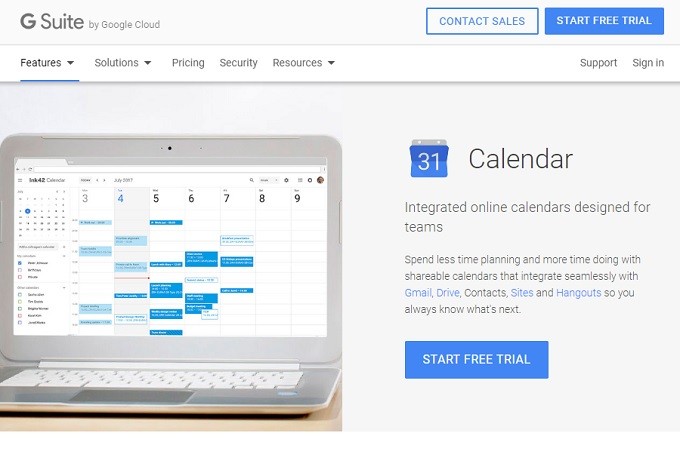 This integrated calendar is offered for teams that need less time in planning and scheduling. By using this, you can check your each team member's available schedule easily. This is privilege access if you registered a Google account along with Google Drive. You can also download the app on your phone in case you want to see it wherever you go. Also, you will be able to see your team's workload.
InVision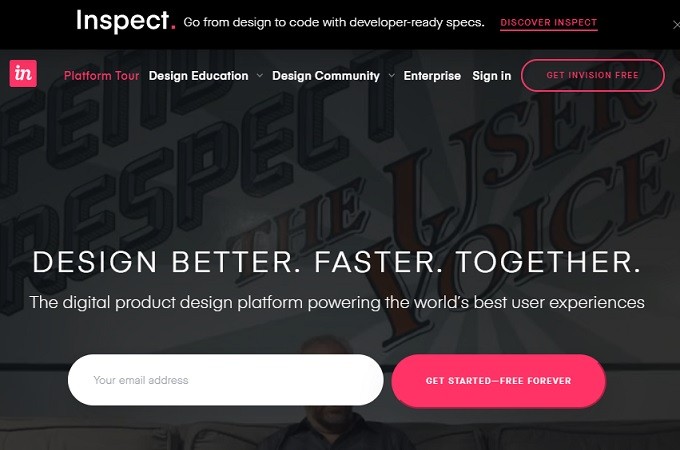 Create some prototype together with your team using inVision. This platform can be used by professionals like businessman, educators and professional artist most especially graphic designers. Compared to the first tools mentioned, this has a whiteboard that everybody can use while doing a collaboration. This way everyone can contribute ideas by writing it on the board.
Slack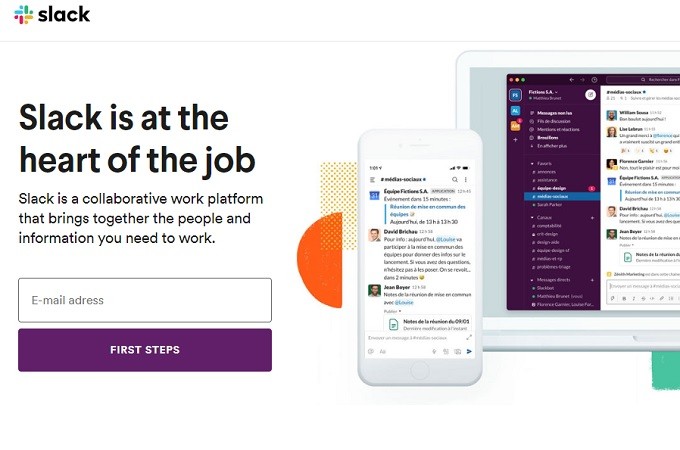 Another collaborative platform you can consider using is Slack. This is an online channel for conversation. This platform integrated some applications and features that your team can use. Actually, some of the tools remote collaboration tools mentioned above like Google Drive and Dropbox are infused to get easy access.
Serene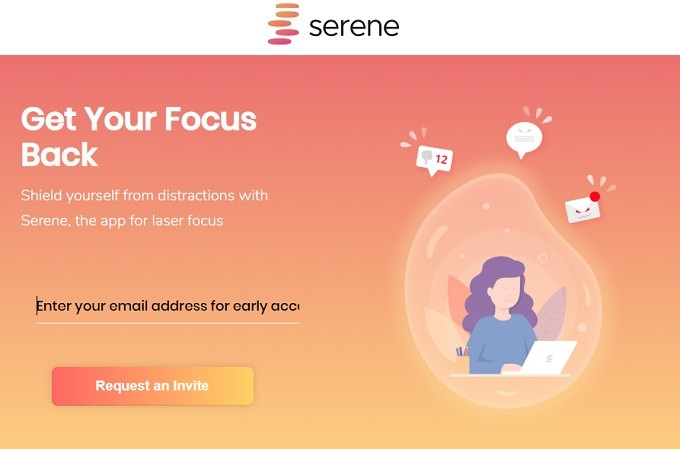 Start your day right. Don't be distracted and get your job done as fast as possible with Serene. With Serene, you can set the task to be prioritized and have time to slack by managing it wisely. Unlike, other productivity tools, this has a MacOs version which you can download on your PC. This is highly recommended for Freelancers with one or more jobs to schedule.
Basecamp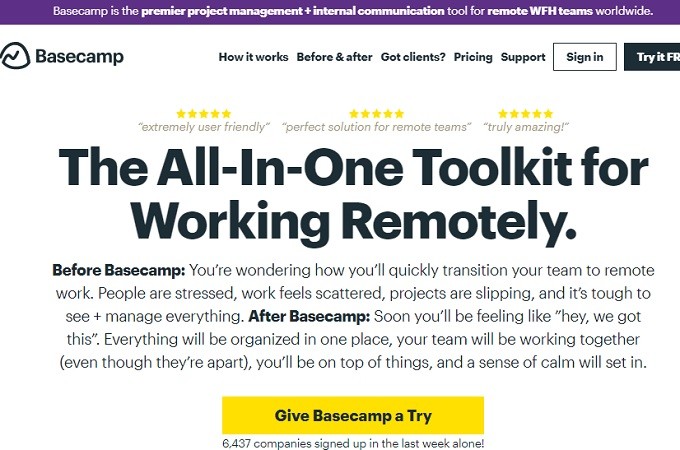 Finally we have, Basecamp. Get your team on a remote work by using this free platform. Basecamp offers best ways to meet you deadline. The platform has three sections where you can see your message board, to-do lists and group chats created. This platform is also available on Android, iOS, Mac and Windows PC.
Conclusion
All 10 can be really good online collaboration tools for remote teams. Most especially nowadays we are experiencing a worldwide pandemic. If you want to experience remote collaboration while your employees are at home, you will find the list very helpful.