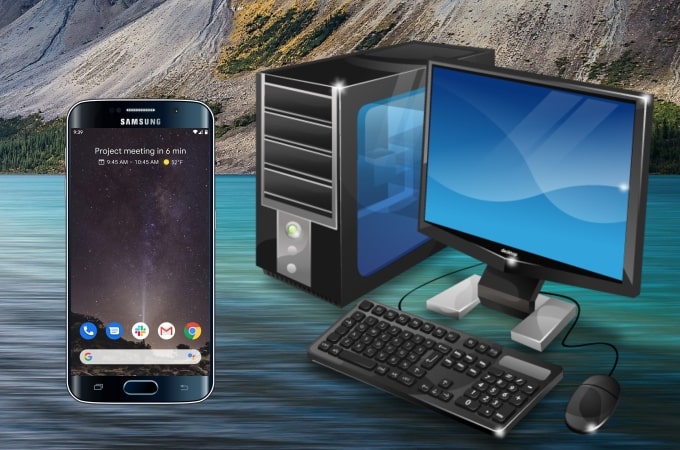 Nowadays, watching movies and streaming videos are on top of the hobby list of many people around the world because of the pandemic. In this case, a lot of mobile users are searching for the best ways to cast mobile to laptop to enjoy the mobile contents on a bigger screen. This article will provide you three of the best ways that you can use to display your mobile screen on your PC.
Top 3 Ways to Cast Mobile to Laptop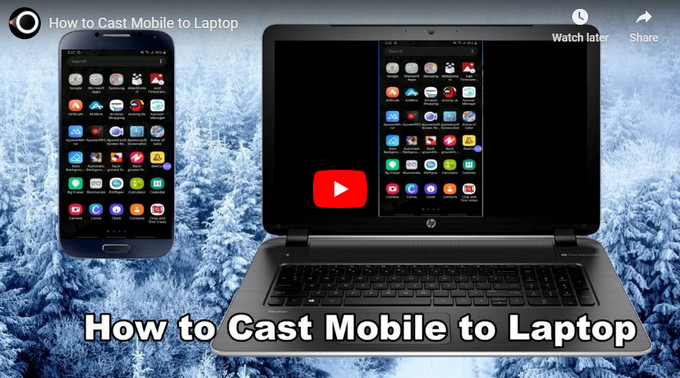 Cast mobile to laptop wirelessly using LetsView
When it comes to mobile screen mirroring on laptop, LetsView should be mentioned. This amazing screen mirroring app is free and easy to use, and it allows you to mirror your phone screen to your computer wirelessly. What's more, it will not compromise the quality of whatever you are casting such as videos, movies, images, and even mobile games while screen mirroring. To learn how to cast from mobile to laptop wirelessly, simply follow the steps below.
Download LetsView on your PC and mobile phone. Make sure to connect both devices to the same WiFi. Then launch the app on both devices.
On your mobile phone, wait for your mobile phone to detect your Windows 10. Tap it afterward, and choose Phone Screen Mirroring to mirror your mobile screen to your laptop.
Cast from mobile to laptop via USB using ApowerMirror
On the other hand, if you are looking for a way to cast your mobile phone screen to your laptop using a USB cable, ApowerMirror is the best tool for you. This mirroring tool is highly compatible and it allows you to play mobile games, stream videos, watch movies, use launch apps, and display files saved from your mobile to your computer clearly. Aside from screen mirroring, it allows you to control your mobile phone from your laptop. Moreover, you can take screenshots and record your screen while the mirroring process is ongoing. To see how to cast mobile on laptop using this tool, check out the steps below.
Firstly, download ApowerMirror on your phone and laptop. Launch it afterward.
Enable USB debugging on your mobile, and connect your phone to your laptop using a USB cable. Tap OK when you are asked to allow USB debugging. Then hit START NOW on the prompt and your mobile screen will be cast to your computer.
Remotely screen casting using ApowerMirror Cloud Mirroring
Sometimes, for meetings need, you may also want to cast your mobile to a laptop remotely, and ApowerMirror can help you do that as it has a Cloud Mirroring feature. This latest feature allows you to connect two devices remotely – even when they are not being connected under the same Wi-Fi server. What's good about this feature is that you can connect and mirror your mobile device to your laptop even when you are in different places. To learn how to cast mobile screen on laptop, follow the simple steps below.
Get the app and download it on your mobile phone and laptop. Launch it afterward.
On ApowerMirror on the laptop, hit Enter Cloud Mirroring and log in to an account to use it.
On your phone, switch to Cloud Mirroring then tap the Mirror button. Just input the PIN code that appeared on the laptop, and then the mirroring will begin.
Conclusion
It is now easy to cast mobile to laptop via WiFi, USB cable, or from a different place. The above-mentioned methods are definitely worth trying. If you just want to mirror your phone screen to your computer wirelessly, LetsView will be your best choice.