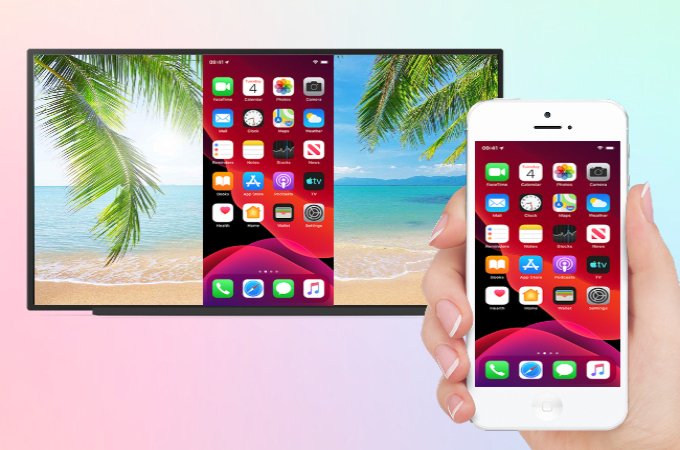 It is now popular to share screen to an external display for different purposes. If we know how we can connect our iPhone to another tool, we can enjoy the activities we do on our phone to a larger screen such as playing games with friends, watching movies, and reading other files. With that being said, we've rounded up below the most feasible ways on how you can mirror iPhone to Android TV.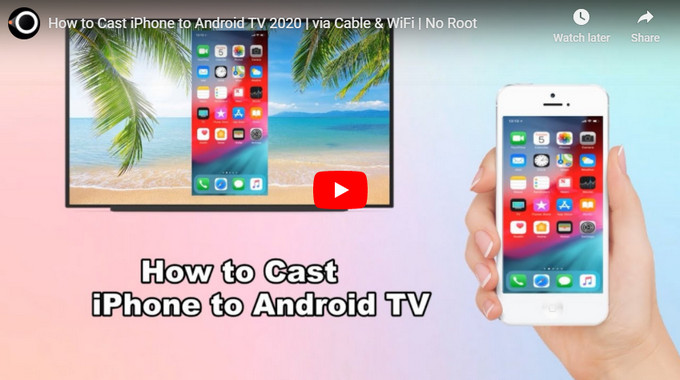 Best Ways to Mirror iPhone to TV
HDMI Cable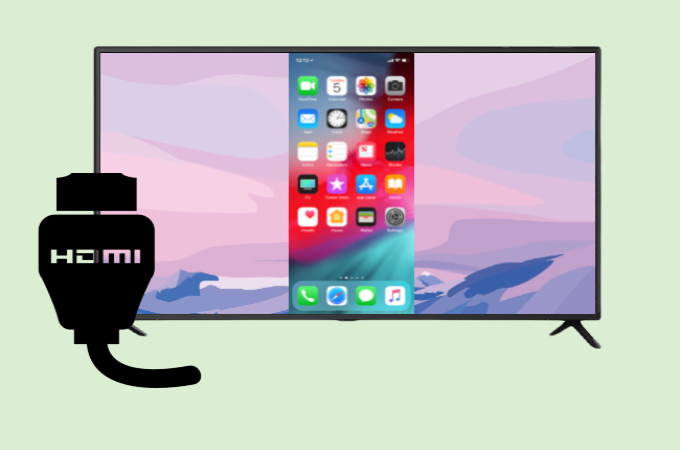 One of the easiest ways you can try is by connecting your iPhone to your Android TV using an HDMI cable. However, you need to use a high-speed HDMI cable if you want better results. To learn how to stream iPhone to Android TV, you can check out the steps below.
Firstly, plug the adapter into your iPhone's charging port.

Connect your adapter to an HDMI cable.

Then, connect the other end of your HDMI cable to your Android TV to start mirroring.
ApowerMirror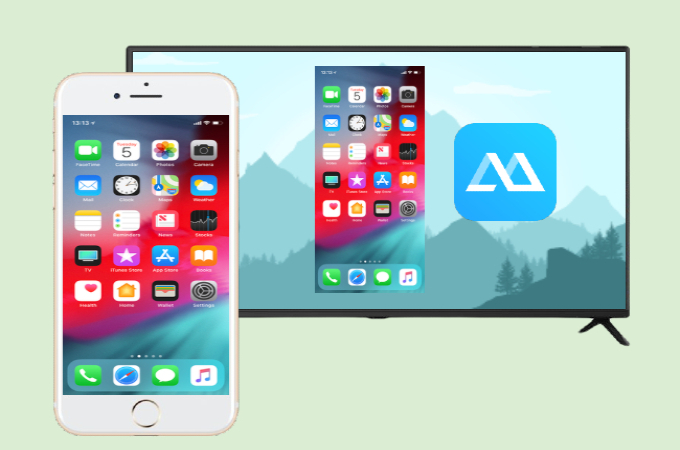 If you think HDMI cable is troublesome, then you can cast your iPhone to your Android TV wirelessly using ApowerMirror. It comes with a variety of built-in features and provides an easy interface to maneuver. It works perfectly on Windows PC, Mac, iOS, and Android TV. Below are the steps on how you can start screen mirroring iPhone to Android TV using this app.
Download the app on your Android TV and iPhone.
Connect your iPhone and TV under the same network, then launch the app on both devices.

On your iPhone, tap the Mirror button and select your TV's name. Then follow the instructions and go to the Control Center and click Screen Mirroring. Then, tap the name of your TV again to start mirroring.
LetsView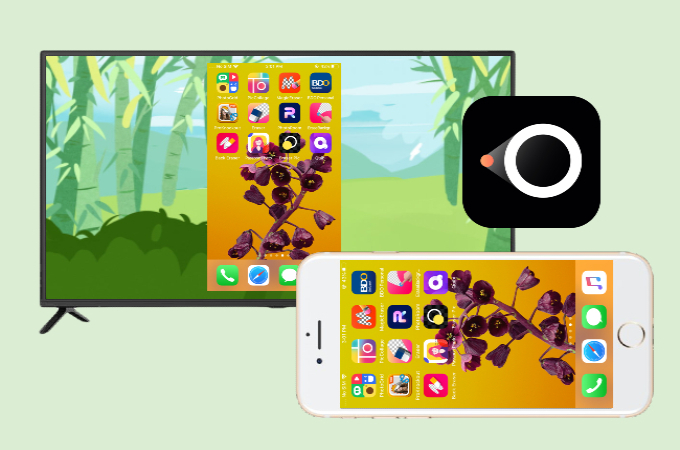 The last option but definitely not the least on our list is LetsView. This screen mirroring app is free yet can be treated as a high-end screen mirroring tool, and it works perfectly on multiple devices. To mirror your iPhone to your Android TV, you need to cast your iPhone screen to PC first and then mirror PC to TV. Just follow the steps below to use this tool to connect iPhone to Android TV.
Firstly, download LetsView on your iPhone and PC.
Next, connect your devices under the same Wi-Fi network. Open the app both your iPhone and PC.

On your iPhone, go to the Control Center, and tap Screen Mirroring, then select your PC's name to mirror your iPhone to PC.
Connect your iPhone to PC using an HDMI cable.
Since your PC is connected to your Android TV, your iPhone screen will also be reflected on your TV.
Conclusion
These are the best ways we think will help you cast iPhone to Android TV. They are not only easy to use but also practical in terms of usage and the software recommended are totally free. Nevertheless, this is just a friendly guide. You can try each tool to know which one is the best for your everyday life.