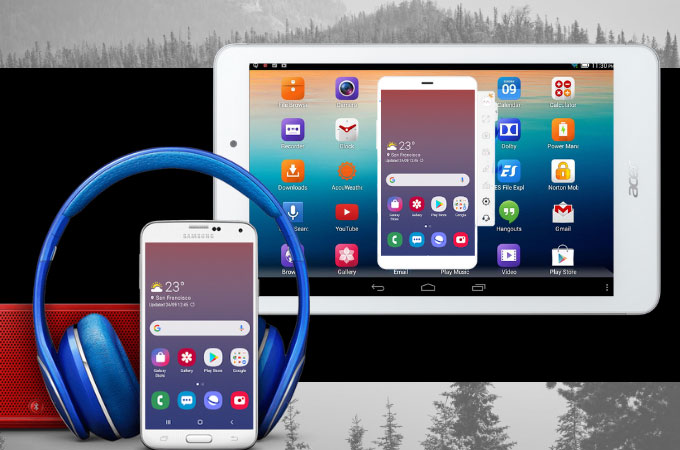 Android phones have gottena lot of upgrades over the past few years. They became more functional than ever and they are essential for our work, school, and entertainment. Since we use them most of the time, it is obvious that running out of battery and space are our main problems. If you don't own an extra mobile phone, you can just mirror Android to Tablet. Tablets are like cellular phones, but bigger. Since they are almost identical, you can just reflect your phone to your tablet and get the job done.
Feasible Ways to Mirror Android to Tablet
ApowerMirror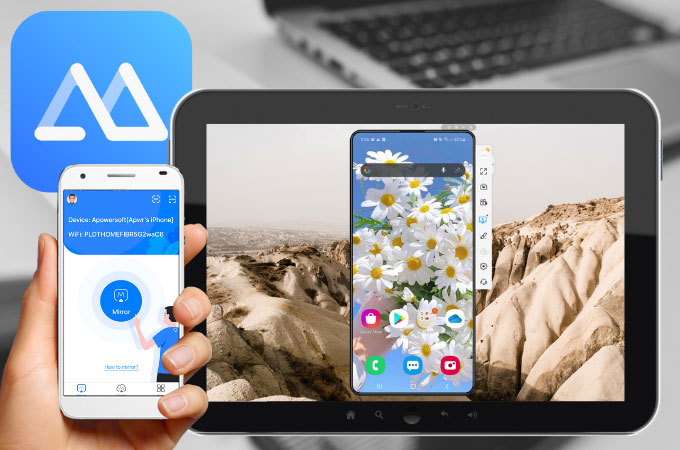 ApowerMirror is a screen mirroring application that you can use to cast Tablet to Android either via WiFi or a lightning cable. This application applies mainstream mirroring technology to produce high-quality and real-time mirroring displays. It can withstand hours of streaming and automatically mirrors audio as well. So far, this application is available for free but if you want to unlock all its features, you may need to get the premium version at an affordable price.
To use the app, first, you need to install it on both devices.
Connect your devices under the same WiFi network and launch it.

On your Android, tap the blue M button and wait for the app to detect your tablet. Tap its name and click Start Now to mirror.
ScreenShare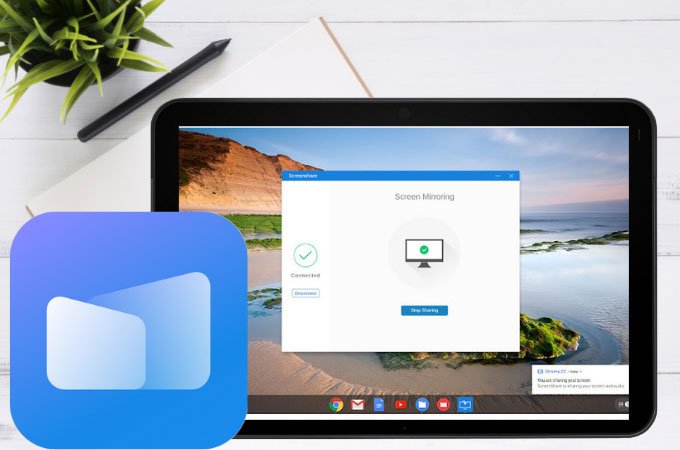 Another fun way to stream Android to Tablet is by using this application. ScreenShare provides users a better viewing experience through screen mirroring. You can share, play and export your mobile content to your tablet and even access the internet on your tablet browser using your cellular network. More than just reflecting, ScreenShare is fully equipped with a ScreenShare browser, ScreenShare organizer, and ScreenShare service for faster data exchange between your mobile phone and tablet.
Search and install ScreenShare on your devices.
Launch the application and go to ScreenShare>Menu>ScreenShare service.

Then, select the name of your phone from the Paired Devices list and the mirroring will start.
TeamViewer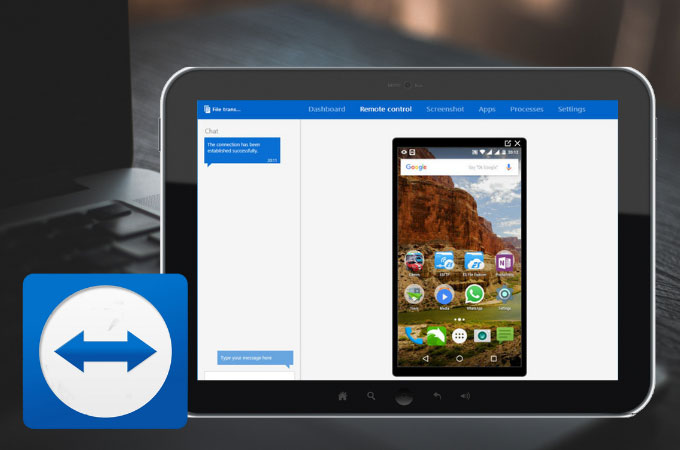 Apart from desktop, TeamViewer can also display Android on Tablet. This application allows you to control your mobile phone remotely and even transfer files. It can reflect your Android phone to your tablet even if the latter device is located overseas. It makes screen mirroring so easy and you can cast to multiple devices all at once. However, TeamViewer is a paid application. You may need to get an account first to take advantage of this great application on your devices.
Go to Google PlayStore and download TeamViewer for Remote Control and Team Viewer Quick Support.

Launch the app and enter the ID of the Quick Support on your Remote Control device. Then, click Allow and tap Start Now to mirror.
Conclusion
Using the right tools, you can easily display your Android phone on your Tablet. Speaking of which, these noteworthy applications we've found work perfectly on Android and your tablet for pristine mirroring.