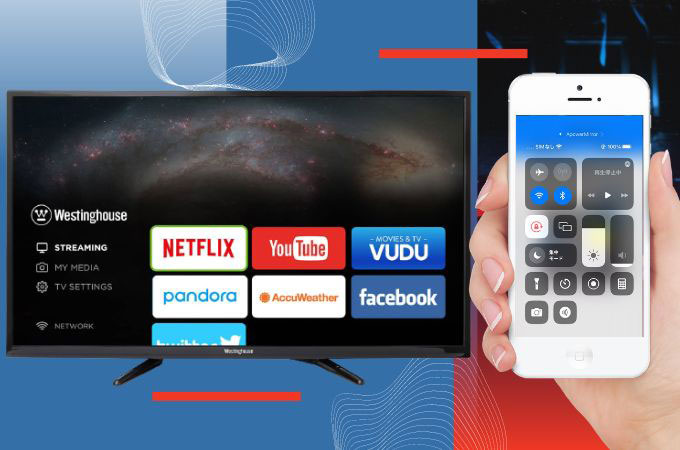 Westinghouse Smart TV is a line of internet-connected televisions produced by none other than the Westinghouse Electric Corporation. These Smart TV's have a mirroring feature that will allow you to seamlessly share content from your mobile phones on your TV screen. However, indirectly using Westinghouse Smart TV in mirroring activity the feature may not be as fast or responsive as you might expect, particularly if there is a lot of data being transmitted over the Wi-Fi network. Luckily, screen mirroring is still possible in high quality with the help of third-party apps. For that reason, Westinghouse Smart TV screen mirroring can still provide you with even more ways to connect and display your content.
Screen Mirroring Westinghouse TV: Third-Party Apps
LetsView
LetsView is a popular app that can easily do screen mirroring on your phone to your Westinghouse TV. This free service app is relatively easy to set up and use. You can enjoy high-quality mirroring with up to 1080p resolution without experiencing lag or delay in the display. More than that, just like the first app that we have, it also contains additional features which include taking screenshots, screen recording, and more. Surely, this app is a reliable and effective option for Westinghouse Smart TV screen mirroring, giving you the privilege to display your phone content on a larger screen. 
Download and install the app on your devices and connect them on a safe internet connection.
After that, open the app on your TV and mobile phone.
Then, go to your phone and tap either the asterisk icon or the em dash icon. (Asterisk icon for PIN number and em dash icon for QR code.)
Manually scan the QR code or input the number code on your phone which was automatically shown on the TV.
Finally, you may begin the mirroring process.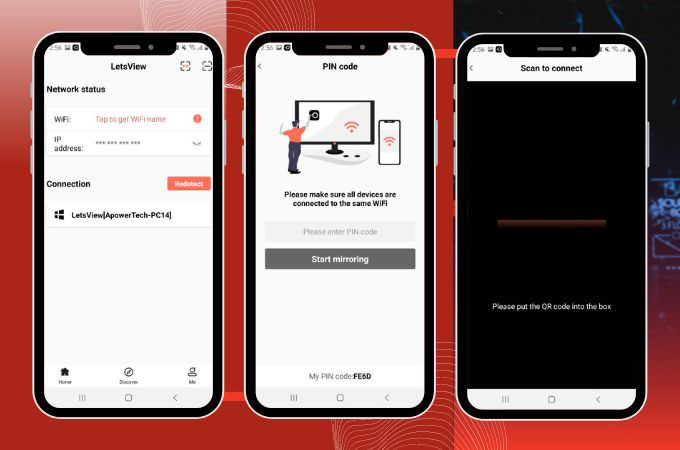 ApowerMirror
ApowerMirror is a widely-used and well-known screen mirroring app that is compatible with a range of devices. You can have the Westinghouse screen mirror iPhone and Android directly without any hassle. Connect your phone to your TV wirelessly without the use of any cable and experience high-quality and real-time screen mirroring with audio. In addition, ApowerMirror offers additional features, such as the ability to take screenshots, record your screen, and draw on screen during a presentation. In that, ApowerMirror is indeed a solid option for screen mirroring your mobile phone's screen to your Westinghouse Smart TV.
Get the ApowerMirror on your TV and phone by just clicking the download buttons above.
Install the app on both devices and be sure to connect them on the same internet connection.
Then, launch the app on your Westinghouse TV and mobile phone.
On your phone, choose between the PIN code option or the QR code option. These codes are shown automatically on your TV.
Enter the number code on your phone or scan the QR code from your TV to start the mirroring activity.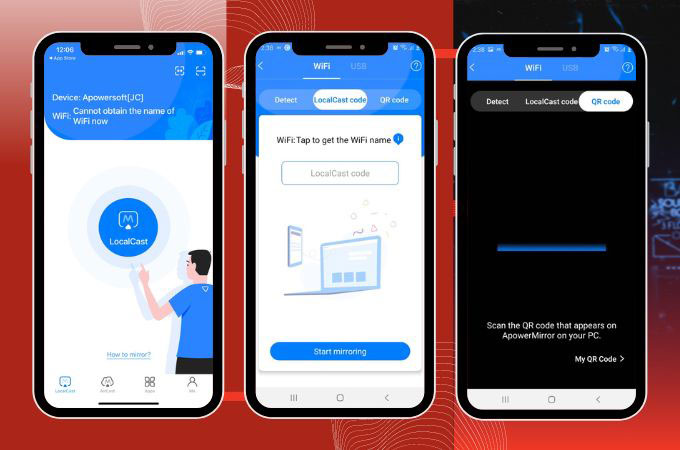 MirrorTo
The third app that we want you to try is none other than, MirrorTo. This app can be the best screen mirroring Westinghouse TV that you can rely on. One of its key benefits is just like any other screen mirroring app where you just need to connect to the same internet connection. MirrorTo also offers a variety of customization options that allow you to adjust the quality of the mirrored image to match your preferences and device capabilities. So, if you're looking for a simple and effective way to mirror your Android device's screen to your Westinghouse Smart TV, MirrorTo is definitely worth considering.
Download the MirrorTo app on your phone and Westinghouse Smart TV, and install it afterward.
Then, before you open the app on both devices, make sure to connect them on the same Wi-Fi network.
On your phone, select your Westinghouse Smart TV from the list of available devices.
Next, follow the on-screen prompts to establish a connection between your Android device and your TV.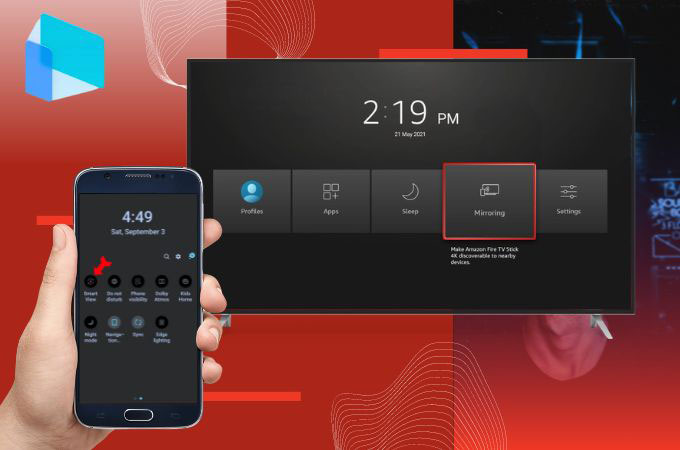 Conclusion
Westinghouse Smart TV screen mirroring is made easier with these amazing apps that you can easily download on your devices. You can have a smooth mirroring activity with ApowerMirror, yet LetsView will give you a 100% free service. While MirrorTo is for all the Android users out there. You may try all these apps and share with us which is the best for you in the comment box below.