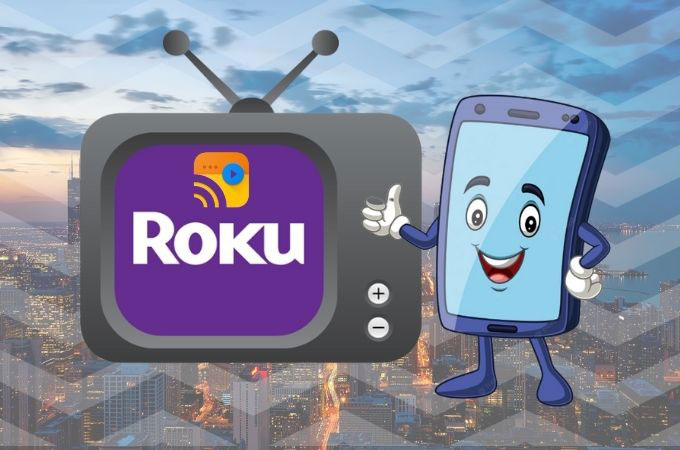 If you love watching movies, TV series, or any videos on your phone and decided to enjoy them on a bigger screen, Roku TV will help you out with that. However, not all your favorite streaming services are available to Roku TV. And a lot of the content that you want to watch is only available on web-based platforms. This is where Web Cast Video Roku comes in handy. By using Web Video Caster, you can stream web videos from your small screen phone to your Roku TV and enjoy them on a bigger array. This means you may access any web-based content from Youtube to any other websites, and watch it on your Roku without restrictions.
Ways to Watch Web Video Caster Roku
Web Video Caster
Web Video Caster Roku is a platform which is originally made for you to stream web videos to your Roku TV directly. This app is a great solution for you if you are having a problem casting your phone web content on your TV. Having your favorite videos from well-known websites such as Youtube, Vimeo, DailyMotion, and many more, on your Roku TV will surely give you a comfortable entertainment activity.
More than just being a simple streaming app, Web Video Caster also offers a wide range of features designed to enhance your experience with it. You may bookmark your favorite websites for quick and easy access. Another is to adjust the video quality to suit your internet connection and ensure smooth playback. Besides, other than letting you cast web videos to Roku TV you may use the platform for you to stream live TV channels, making it flexible for you for all your streaming needs.
How to install or access the Web Video Caster?
To install the app on both your iOS and Android phone, you just have to download it from these sites. For iOS you may have it at App Store and on your Android phone at Google Play Store.
While on your TV web browser, you may go to the "https://cast2tv.io" . Then, input the code for your TV. After that you may start the web cast video Roku.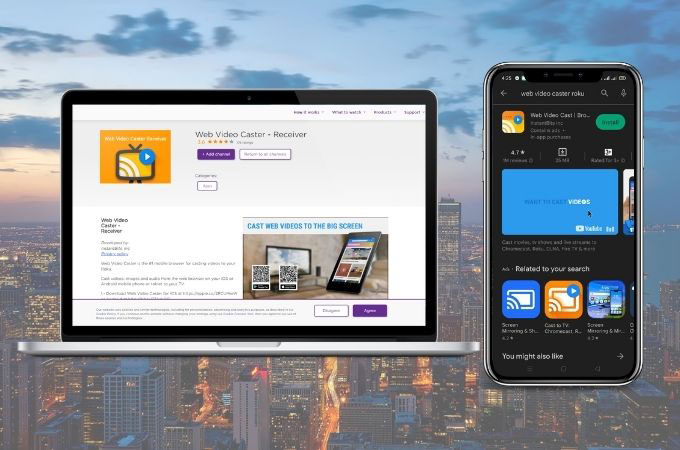 How to connect your phone to TV?
Once the app is installed on both devices, make sure to connect them on the same Wi-Fi network.
Open your channel on your Roku TV and log in with your account.
Then, on your phone, tap the casting icon at the upper right corner of your screen.
Next, tap "Connect" and wait for the list of devices that your phone will detect.
Choose the name of your Roku TV and hit "Connect" again and start the casting activity.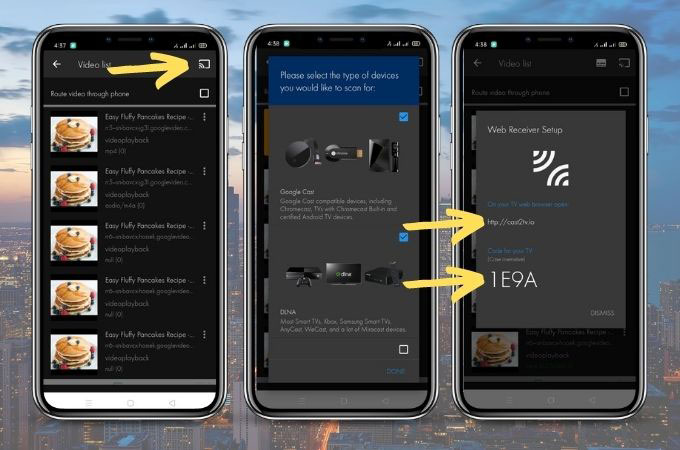 Alternatives
LetsView
Known for its simple and user-friendly interface, LetsView makes it easy for everyone to navigate and set up screen mirroring quickly. Allowing you to web cast video Roku, because the app supports cross-platform. Which ensures flexibility in connecting different devices to TVs. What is more amazing with this screen mirroring app is that it offers its service for free. See the guide below for you to directly connect your phone to your Roku TV.
Get the app from its official website or just hit the download buttons above.
Before launching the app on both devices, check first if your phone and TV are connected to the same internet connection.
Then, on the homepage of the app on your phone tap the asterisk icon.
From there, get the number PIN code from your TV which is automatically shown.
Input the number PIN code on your phone and the streaming activity will begin.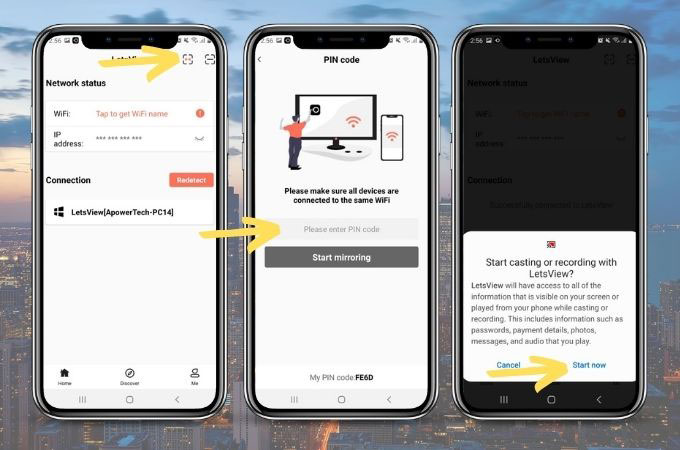 ApowerMirror
Using ApowerMirror to connect your phone to your TV can be a convenient solution for streaming web videos. This one-of-a-kind screen mirroring app can be used on any platform from Android, to iOS, to Windows. More than that, this app is compatible with many TV brands and platforms, including Roku TV. That is why, you may easily cast web videos on Roku TV and enjoy any content that you want to watch on a bigger screen with ApowerMirror. In addition, if you want to record your mirroring activity you may do it with this app. Here are the steps that you may follow for a hassle-free mirroring activity.
Download and install the ApowerMirror app on your Roku TV and phone.
Connect both devices on the same Wi-Fi connection before launching it on your phone and TV.
After that, on your phone look for the scan icon that you will find on the upper right corner of your phone screen.
Tap the icon and scan the QR code which is automatically shown on your Roku TV.
Once done, you may start the mirroring activity and your phone content will be displayed on your TV.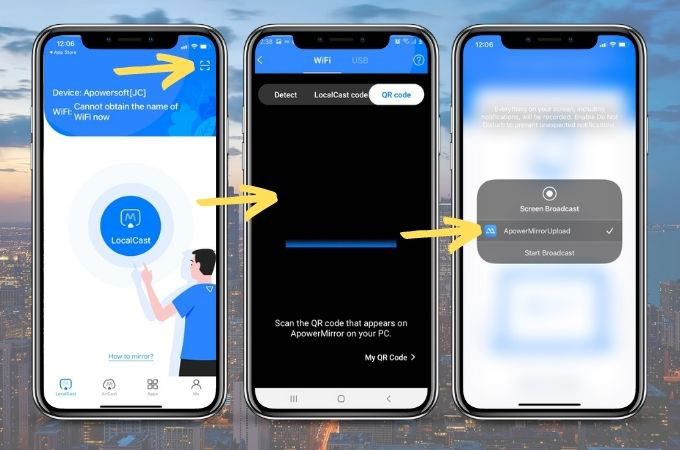 Conclusion
To cast web videos to Roku TV offers an enhanced streaming experience by bringing online content to the big screen. With tools like ApowerMirror, or LetsView, you can effortlessly connect your phone or other devices to Roku TV and enjoy a wide range of web-based videos. The convenience of wireless connectivity and the ability to access content from various sources, including YouTube and Vimeo, provide greater flexibility and accessibility. Make the most of your streaming options and enjoy a seamless viewing experience by casting web videos to your Roku TV.