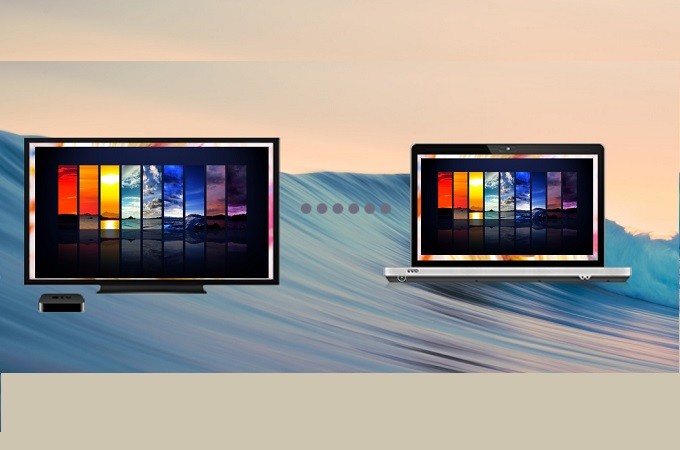 Screen mirroring your computer to an Apple TV is not as difficult as you think. There is a common misconception that there are many compatibility issues with Apple products, but that's just not the case anymore. Tons of developers are now offering great apps for Apple. One kind is screen mirroring. That why we compiled three easy ways to mirror PC to Apple TV.
How to Mirror PC to Apple TV
AirParrot2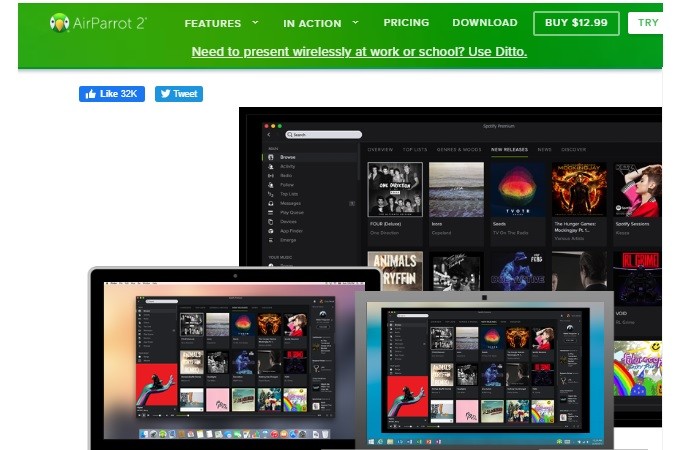 This tool allows you to wirelessly display your computer or mobile device to specific applications such as Spotify, Calendars, Microsoft Office Suite, and most especially, Apple TV. Beaming your device on a bigger screen will not be that difficult now. By simply dragging and dropping, you can seamlessly mirror. Also, this works with iOS devices such as iPhone, and iPad. Now casting is in the palm of your hand. To cast PC to Apple TV using AirParrot2 is easy. You can follow the steps below.
Download AirParrot 2 on your PC by visiting the official website of the tool. If you do not have a premium account yet, you can use the seven-day free trial.
Next, make sure that both devices (Apple TV and the computer) are connected under the same Wi-Fi network.
Launch the app on your PC. You can find it at the bottom right side where your action center is located, beside the system clock.
Wait until the name of your PC appears and the mirroring will begin.
Built-in Feature on some computers
If you do not want to download any third-party app, you can also consider using your computer's built-in mirroring feature. However, the steps below will only be applicable to computers that have projection-ready OS. If you are using an old version, the possibility of not having it is very high. However, if you have one, you can start below.
The path will start on your control panel.
Then look for "Appearance and Personalization."
Now look for "Display" and from there, select on Display only on one or only on 2.
Note: The steps may vary depending on the OS that you are using.
Extra tip: LetsView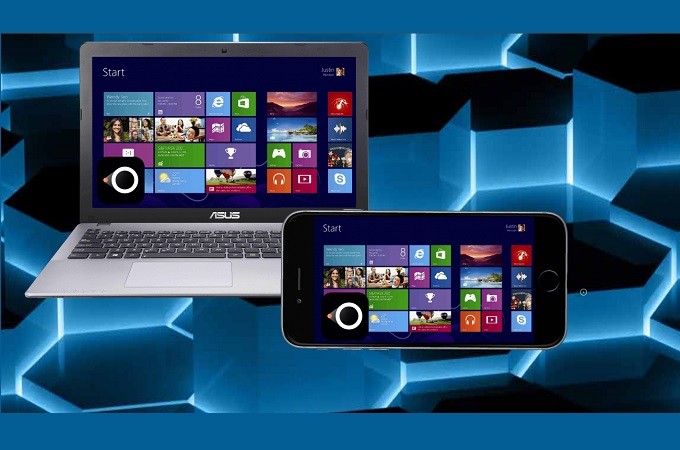 Did you also know that you can mirror PC to iPhone? Check out the screen mirroring app LetsView. It is one of the best tools that you can use to screen mirror PC to iPhone aside from screen mirror PC to TV. It is a screen-sharing platform that is Miracast ready and compatible with Apple TV. Aside from that, you can also use the screen recording, screen capture, and paintbrush to personalize your videos. This can also be useful for school or business presentations. If you want to know more about it visit the official website of the tool. Meanwhile, here is a short tutorial if you decided to try it. There is also a download button below to get it directly.
After downloading it, install the app and connect them under the same Wi-Fi network.
Then launch the app on both devices and wait until the name of your PC appears on the screen of your phone.
Tap it and tap "computer screen mirroring". From there you will see an instruction for you to allow access from your PC.
Now, on your PC, tap on "Allow". to gain access to it.
The mirroring will then begin.
Conclusion
These are all great apps to mirror PC to Apple TV. Among the three tools mentioned above, the most practical one is LetsView since it is for free. If your computer has a built-in mirroring feature you should use that, but otherwise, try out one of the apps we listed above.