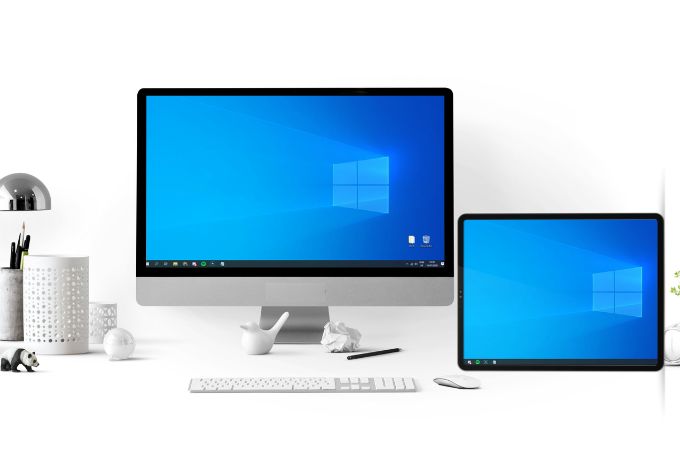 No wonder, having a second screen for your PC is a game-changer when it comes to multitasking. iPads, with their versatility and high-resolution displays, serve as excellent alternatives to traditional PC monitor setups, making them particularly appealing if you already own one. Fortunately, you can easily use iPad as a second monitor, expanding your workspace and productivity. Here, we'll recommend some essential tools and methods to help you achieve this effortless integration and enhance your multitasking capabilities. Let's dive right in.
3 Simple Ways to Use iPad as a Second Screen
Use iPad as extended monitor with LetsView
LetsView is a renowned free screen mirroring app for its exceptional screen sharing capabilities, making it one of the most popular screen mirroring apps available today. However, the app doesn't stop at just mirroring screens. It has now introduced a fantastic feature that you're sure to appreciate – the ability to extend your PC screen to other devices, including your iPad. What makes this even more impressive is that you can achieve a dual display setup wirelessly, eliminating the need for cumbersome cables and complex configurations.
With LetsView, you can effortlessly multitask and smoothly control your secondary screen. This means you can zoom in and out of the extended window with simple finger gestures, use a virtual keyboard to search for what you need, and even flip the window screen from left to right. Here's a straightforward guide for you to use iPad as a second monitor for Windows 10 and experience the magic of LetsView.
Download and install the app from its official website or just click the download buttons below.
Before launching the app on both devices, be sure to connect them first on the same internet connection.
On your computer go to the box that has a drop-down option and choose "Extend my screen".
Then, tap the "+Screen Mirroring" button and a new interface will come out.
Enter the passkey that you will see on the app's interface on your iPad.
Once done, click the blue circle button with an arrow to start the mirroring process.
How to use Duet Display to have a second screen on your iPad?
If you're looking for another tool to expand your PC screen, consider Duet Display. This software enables a lightning-fast connection between your PC and your iPad, whether you connect via a cable or wirelessly. With Duet Display, you can easily transform your iPad into a secondary screen, giving you the extra screen space you need to be more productive.
What's great about Duet Display is that it's continuously updated with improvements and new features, with updates being released every month. This means you can expect better performance and additional functionality over time. Plus, one important thing to note is that Duet Display operates entirely within your local network, which ensures your screen display data is kept secure with 256-bit encryption. Use an iPad as a second monitor and see how it works. Check the steps below.
Get the tool and install it on both your iPad and Windows PC.
Then, create your Duet account with your email address.
Open your Duet Display app on your iPad, get your USB and connect it on your PC.
Next, hit "Trust", after a few seconds your iPad will show the extended version of your PC screen.
Extend your Windows 10 screen with the help of iDisplay
Effortlessly extend your Windows 10 screen to your iPad with ease using iDisplay. This tool allows you to make the most of your additional screen space. Even a single pixel on your device can be used to display content with high resolution and optimal performance.
iDisplay is a user-friendly application that allows you to seamlessly connect your iPad to your Windows 10 computer, effectively transforming it into a second monitor. This expanded workspace can be especially valuable for tasks that require more room to spread out, like graphic design, data analysis, or multitasking. The result is a more comfortable and efficient computing experience that can help you work and think more effectively. Learn how to use iPad as a second screen with this easy guide.
Download and install the app from its official website.
Make sure your iPad and PC are connected to the same Wi-Fi connection.
Launch the app on both devices. On your iPad you will see your PC name automatically listed, tap on it.
While on your PC, go to "Display settings" > "Multiple displays" > "Extend these displays".
After that, you should be able to drag Windows from your PC screen to your iPad screen.
Conclusion
The choice between these tools largely depends on your specific needs and preferences. Each of them offers a way to use iPad as second monitor Windows 10, and you can choose the one that best fits your workflow and the devices you have. Ultimately, having a second screen with your iPad can significantly enhance your multitasking capabilities and productivity, making it a valuable addition to your workspace. Share with us your chosen tool in the comment section below.