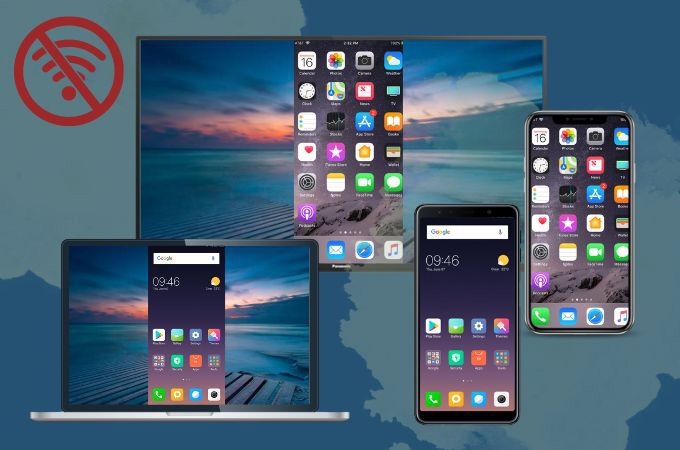 Originally mirroring your devices needs a stable internet connection that will provide you with a better screen mirroring experience. But, if you don't have WiFi or a slow internet connection, it will be difficult for you to do the screen mirroring activity. Fortunately, there are a few ways to screen mirroring without internet. However, the best ways to do this vary with the following factors such as the model, brand or the manufacturer of the device, updated version of their system, and many more. Check out these ways for you to mirror your devices and enjoy viewing/watching your favorite content on a bigger screen.
Do You Need WIFI to Screen Mirror? See these Useful Ways
Wired Connection
Screen mirroring without the use of an internet connection is feasible with the use of an HDMI cable or VGA cable. This is the easiest way for you to connect your PC to your TV, or phone to your TV. Practically, almost all TVs consist of their own HDMI and USB port, the same as mobile phones with the USB which is charging cables. 
PC to TV
Do you have to have WiFi to screen mirror? Nope with this simple way, you can connect your PC to your TV hassle-free. Just be sure to check if your PC has an HDMI port. If it doesn't have and you only have the VGA or DVI cable, you may connect it by using an adapter.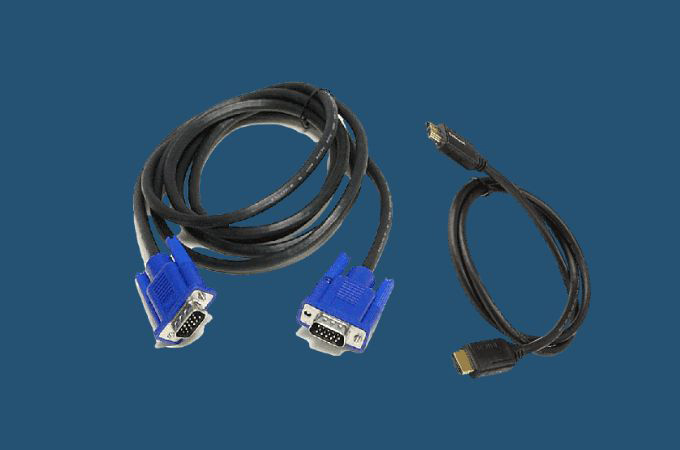 First, attach one end of your HDMI cable to your PC.
Then, on the other end connect it to your TV.
Set your TV using the TV remote. Go to the Menu and look for the "Source" or "Input" option. In that option, select the HDMI port that you use to connect your PC to your TV.
Phone to PC
For iPhone users, you may use a lightning adapter. Just be sure that the Apple Digital AV lightning adapter supports mirroring.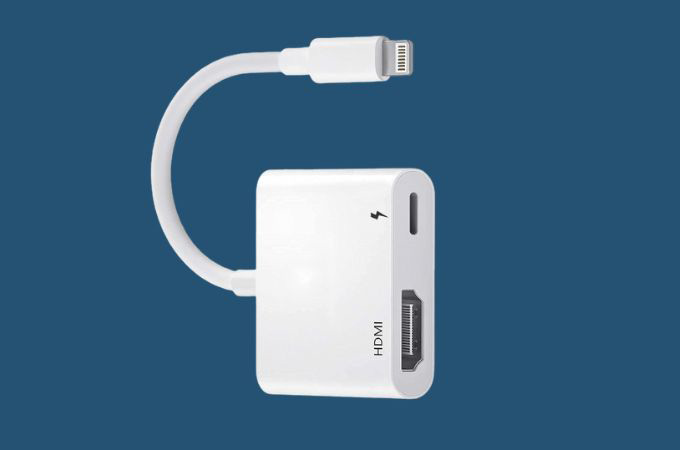 Wireless Connections
For Android
When you are using the wireless connection method, you need to consider the features of your devices. Check your TVs if they already have the built-in Bluetooth to connect feature that the mobile phone already has. You may directly check it on the company's specifications.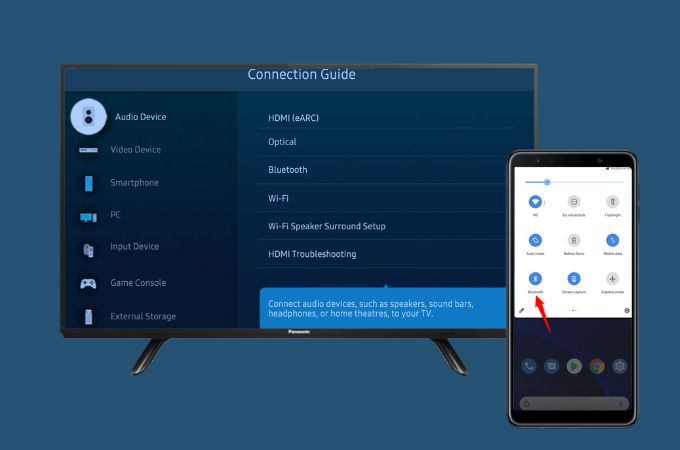 To start, On your TV go to the "Input" menu and look for the "Bluetooth devices" or "Screen Mirroring" option.
Then, search for the name of your Android phone on the list and select it.
Accept the connection message and choose the "Mirror both devices" option.
For iOS
For all the iOS users out there, you may try the peer-to-peer Airplay. Though in this method, you need to have an iOS device that is under the 2012 model or later and the latest Apple TV which includes the Apple TV 4K or Apple TV HD. Do you need WiFi to screen mirror? With this method no need for that one.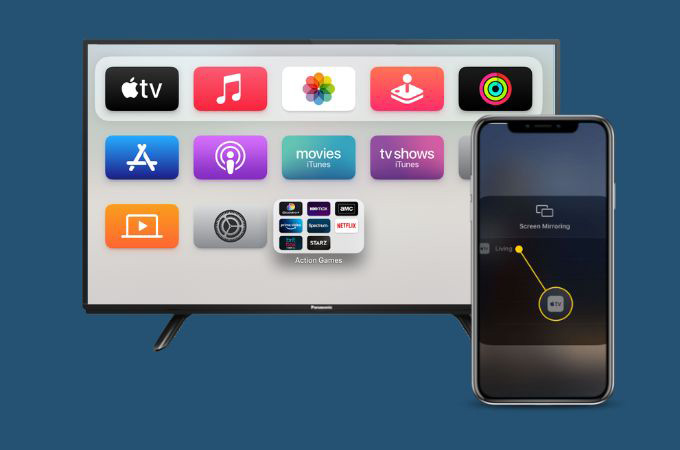 Disconnect the WIFI connection on both devices.
Open the "Bluetooth settings and connect your iPhone and streaming device at once.
Then, wait for the Airplay controls to show up and your streaming device will show up in your iPhone's Airplay list. 
Tap the "Screen Mirroring" option and input the connection password which appears on your Apple TV. 
Extra Tip: Mirroring Using Third Party tool or with the Help of a WIFI connection
ApowerMirror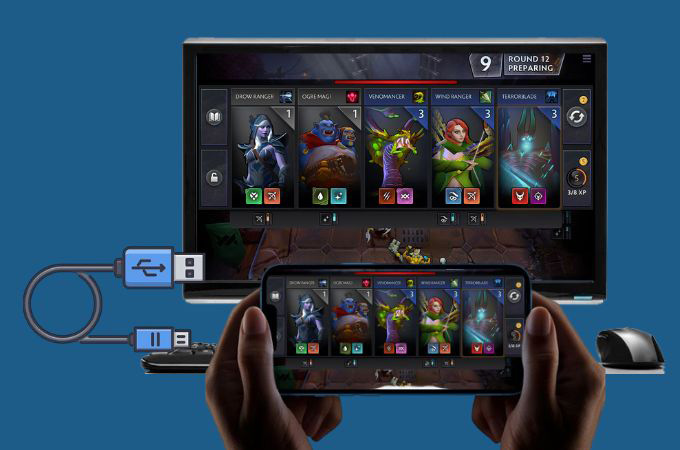 Using a third-party app is another way to do screen mirroring without internet. ApowerMirror is the best app that you may have in this kind of situation. Here, you will just need a USB cord for you to smoothly connect your mobile device to your PC. On the other hand, you may also control your Android phone from your PC instantly with the help of a USB cable. Below are the steps that may help you out.
Download and install the ApowerMirror on both of your devices.
Connect your devices with the help of the USB cord. On your phone,
"Enable USB debugging".
Then, wait for your PC to be detected and click "Start Now" afterward.
After that, you can finally control your phone from your PC.
LetsView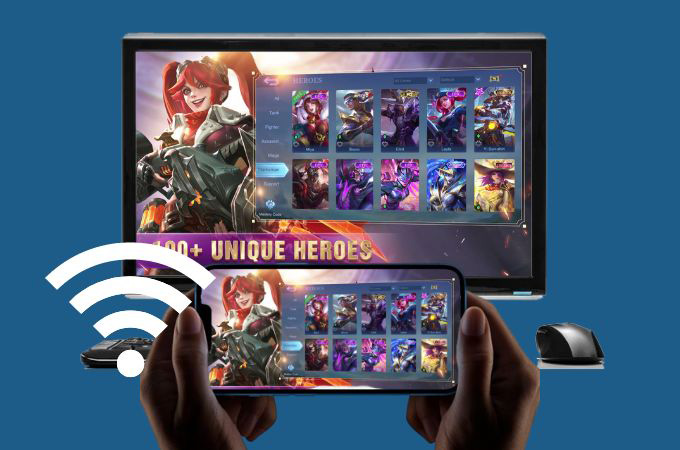 To experience your favorite movies on a larger display, without setting up any wire, try this amazing screen mirroring app called LetsView. This tool is a screen mirroring app that can smoothly connect multiple devices. Now the same question is "Do you have to have WiFi to screen mirror".  Sadly, this app needs a WIFI connection to fully experience its ability in screen mirroring. This app uses powerful technology features that include screen mirroring, remote sharing, and many more. Here is a guide for you to successfully do the screen mirroring activity.
Get the app and have it installed on your devices.
Open the app on both devices and connect them on the same WIFI connection. 
Then, tap your other device name and select "Phone Screen Mirroring".
Finally, wait for the "Start Now" button, to start your activity.
Conclusion
Screen mirroring without the internet is a little bit time-consuming because you need to set up some information to successfully connect your devices. But on the other hand, if you don't have an internet connection at your home this method will be efficient for you. Share with us your experience in connecting your devices. Which will be better, is it with the help of a WIFI connection or without the help of it?