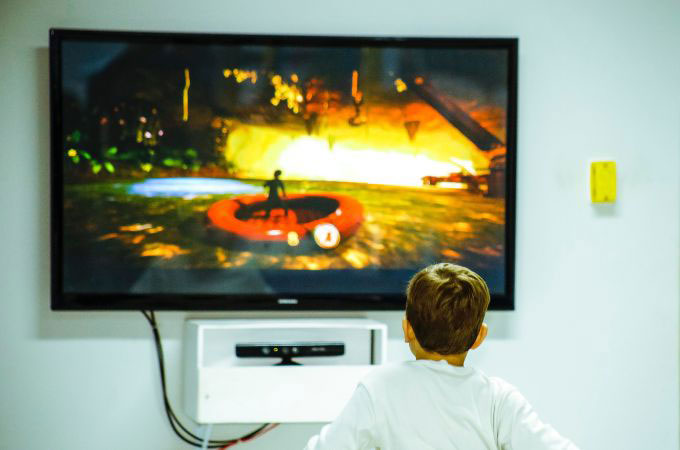 As travel has become more prevalent for both work and leisure, people expect a comfortable and enjoyable stay at hotels. In-room entertainment options are vital, as people spend a significant amount of their leisure time streaming movies, TV shows, and other content. Fortunately, screen mirroring hotel TV provides a solution. It enables travelers to stream content from their personal devices to the hotel TV, offering a larger viewing experience. This article provides a guide on how to set up screen mirroring on hotel TVs, which can enhance your hotel stay.
3 Hotel TV Screen Mirroring Apps
LetsView
The screen mirroring app that will save your hotel day is LetsView. Another reliable app that offers a 100% free service for all its users out there. It allows you to easily connect iPhone to hotel TV and as well as your Android phone. One of the advantages of this app is that it is very straightforward to use and can be easily understood. Not only that, but also LetsView offers a variety of display settings that will allow you to adjust the resolution, aspect ratio, and other display settings as needed. 
Get the LetsView app by clicking the download buttons above.
After the installation process, be sure to connect both your devices on the same internet connection.
Launch the app on both devices, on your phone tap the QR code icon or the PIN code icon.
Input the number code or scan the QR code shown on your hotel TV.
Once done, you can start the mirroring process.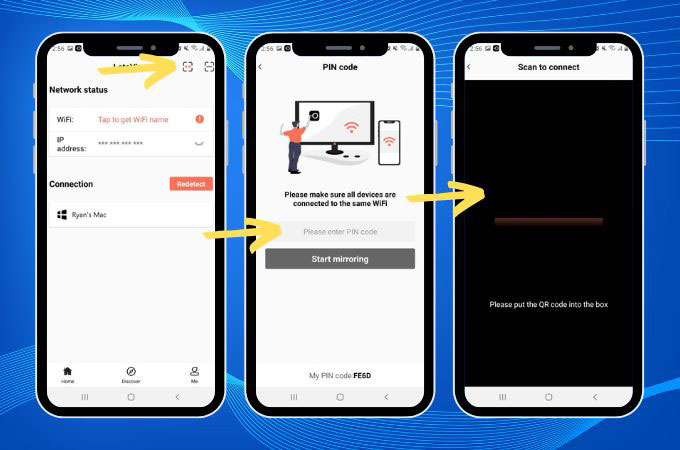 ApowerMirror
ApowerMirror is a reputable screen mirroring app that supports a variety of devices. If you unluckily have a hotel TV that does not have built-in screen mirroring capabilities, you may have ApowerMirror to screen share your mobile phone to your hotel TV. With this app you can have your Android and iOS device screen mirror to your TV wirelessly or via USB cable. More than that, you may record and capture screenshots with just one click. However, whether or not it is suitable for screen mirroring hotel TV depends on the specific TV model and features it supports. Overall, ApowerMirror is one of the best screen mirroring apps that you may use.
Download and install the ApowerMirror on both your devices. You may hit the download buttons above.
After that, connect your TV and phone on the same Wi-Fi connection and open the app afterward.
On your phone, look at the upper right and you will see two icons. You may choose between the two icons, the asterisk which is for PIN code and em dash for the QR code.
Enter the number code or scan the QR code which is automatically shown on your TV. Then, you may start the mirroring process.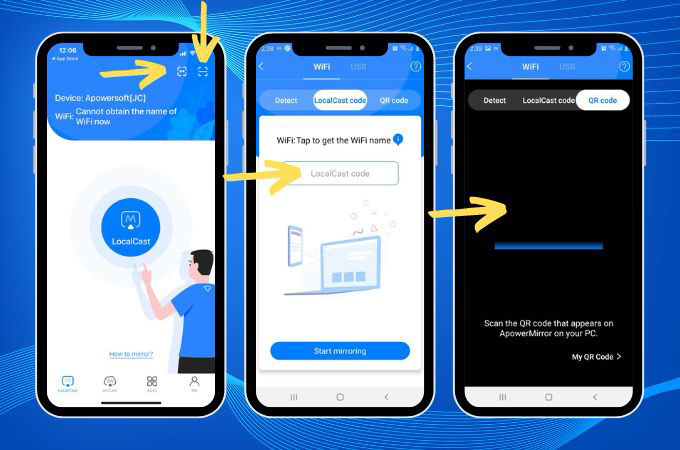 Reflector
The last app that we have is known as Reflector. This app can be used as your hotel tv screen mirroring which will give a number of additional features that can enhance your screen mirroring experience, which include ability to record your screen and save it as a video file, or to add voice over or music to your recordings. In addition, Reflector is a versatile and reliable screen mirroring software that is well-suited for a variety of applications, including educational, business, and personal use.
Download and install Reflector on your phone and hotel TV. Then, don't forget to connect them on the same connection.
Open Reflector on your TV. Make sure that your computer or TV is set up to receive screen mirroring connections.
On your phone, go to "Settings" and select "Connected devices", "Screen sharing", or "Cast" (depending on your phone model).
Select the name of your computer or TV from the list of available devices and begin the screen sharing process.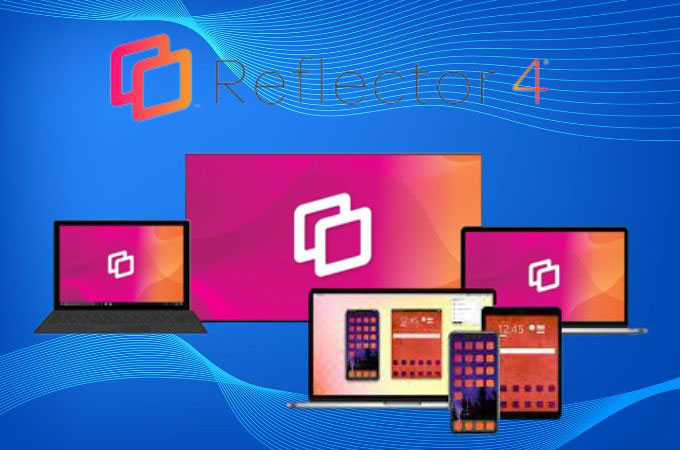 Conclusion
Screen mirroring is a valuable tool that can make it easier to present and share content with others when you're away from home. By using a reliable screen mirroring app and following the proper steps, you can enjoy the benefits of hotel TV screen mirroring without any issues. Let us know which app you like the most on the comment section below.