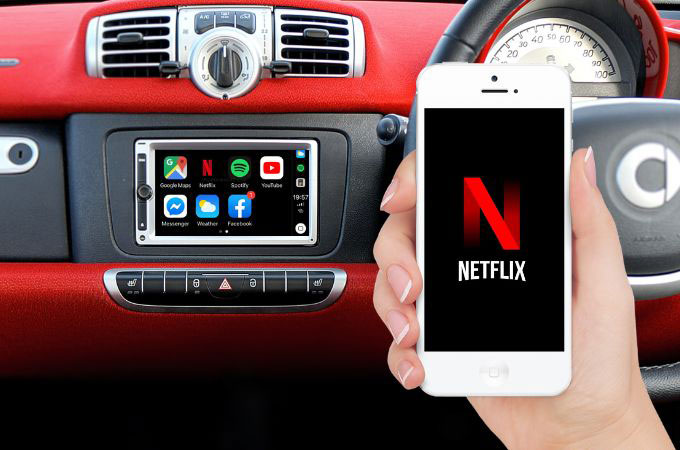 CarPlay is a well-known in-car system that allows drivers to access their favorite apps while keeping their eyes on the road. With the advent of Carplay, Apple's in-car entertainment system, you can now enjoy your favorite streaming services even while driving. Unfortunately, it is not possible to play Netflix on Carplay directly as it is not supported by Apple. You don't have to worry because this can be possible with the apps that were listed below. We'll take you through the easy process of how to play Netflix on Carplay, so you can catch up on the shows and movies on the go.
How to get Netflix on Carplay
LetsView
Learn how to get Netflix on CarPlay with this another prestigious app known as LetsView. This intelligent digital screen-sharing platform can be used on multiple platforms for free. Just like the first app, LetsView has powerful technological features which include smarter screen mirroring, remote sharing, and more. With this app, you can have your iPhone easily connected to your CarPlay. On top of that, the app also supports some features like the ability to take screenshots, record your screen, and more. Enjoy watching Netflix movies with high resolution and no delay with this amazing app.
Rely on these steps to successfully know how to play Netflix on CarPlay
Get the app from the App Store and install it on both iPhone and CarPlay.
Before launching them, connect both devices to the same internet connection.
On your iPhone, open the app and tap the "screen mirroring" icon .
Select the name of your CarPlay. On your CarPlay tap "Accept" when prompted to connect to have the mirroring session.
Lastly, hit "Start Broadcast", now your iPhone screen will be mirrored on the screen of your car. You may open your Netflix and start watching your favorite show.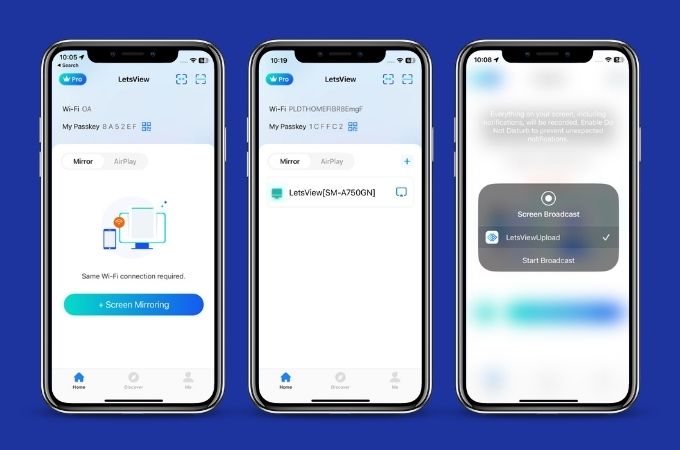 ApowerMirror
You can now easily connect your iPhone screen to your car screen with this distinguished app called ApowerMirror. This app is compatible with any platform such as both iOS and Android. It allows screen mirroring with audio and offers an ultimate mirroring experience. With that, you can screen mirror your iPhone and Carplay via USB or Wi-Fi without any lag. Known for its best feature where you can have HD video quality. Additionally, it provides other features like a full-screen display, take screenshots, record screen, and more useful ones. ApowerMirror can be a solid option for doing screen sharing for your iPhone and Carplay.
How to get Netflix on Apple Carplay with ApowerMirror
Download and install the ApowerMirror on your iPhone and Carplay. You may get it on the App Store or just simply hit the download buttons above.
Next, you must connect your Carplay and iPhone to the same Wi-Fi connection.
Launch the app on both devices, on your iPhone swipe up to reveal the "Control Center" option and tap the option. Then, wait until the name of the Carplay appears.
Finally, select the name and tap the "Start Broadcasting" option.
You may now start to open your Netflix on your iPhone and it will automatically be mirrored on your Carplay.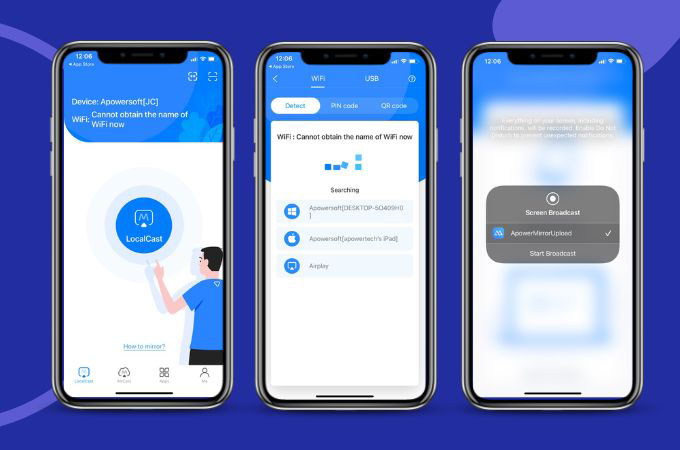 AnyDesk
View your iPhone content on your CarPlay with AnyDesk. This high-performance app is designed to be fast and responsive, even on a low connection. So with that, you can directly learn how to get Netflix on Apple CarPlay with hassle-free. Be entertained with your favorite Netflix shows and movies while having a long drive. AnyDesk offers a wide range of customization options, wherein you may customize the user interface, adjust the video quality, and configure various settings for optimal performance.
See this guide to help you out screen mirror your iPhone to CarPlay
Download AnyDesk on both your iPhone and CarPlay from the App Store and install it afterwards.
From there, connect the two devices on the same internet connection.
Open the app on both devices, on your iPhone tap "Settings" in AnyDesk. Then tap "Screen Sharing" and turn to toggle. (The AyDesk ID is automatically shown on the screen)
Go to your CarPlay, tap "Remote Desk" in AnyDesk, then enter the ID of your iPhone in the "Remote ID" field and hit "Connect".
Finally, tap "Allow" and you may now open your Netflix to start your screen-sharing activity.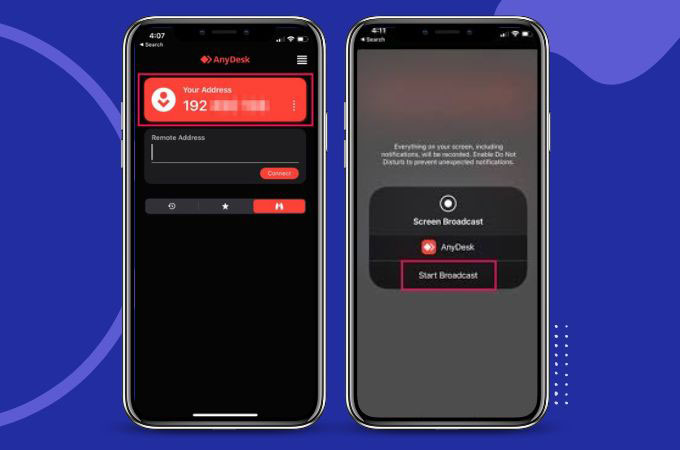 Conclusion
If you are wondering how to get Netflix on Carplay, you may rely on these apps. All these third-party tools can successfully mirror your iPhone content to your carplay which includes Netflix. From ApowerMirror, LetsView to AnyDesk you can wirelessly connect them using your iPhone to your carplay. Share with us your mirroring experience in the comment section below.