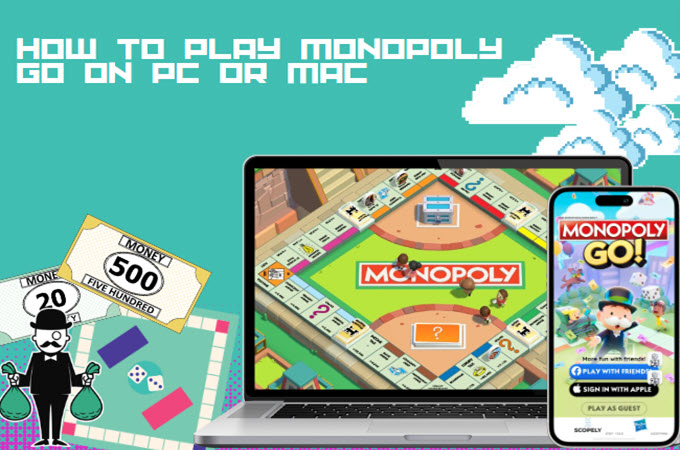 Monopoly Go, a classic board game turned mobile application, provides an engaging and interactive gaming experience. With its colorful graphics, strategic gameplay, and real-time challenge against other players, it has become a favorite among casual gamers. However, the game's charm can be further enhanced when played on a larger screen, like a computer or a Mac, where the visuals come alive, and strategic navigation becomes more comfortable. This comprehensive guide aims to facilitate this transition from mobile to PC gaming. Read on to learn how to play Monopoly Go on PC or Mac.
Feasible Ways to Play Monopoly Go on PC/Mac
LetsView
If you want to enjoy a better game-watching experience when sharing the gameplay with others, you can turn to LetsView. It is known for its screen mirroring function, which provides a seamless gaming experience. Besides, it's a compact yet powerful tool that allows you to play Monopoly Go on a laptop. Therefore, for those who prefer a simpler, fuss-free method for playing mobile games on their computers, LetsView will be a good choice. Here is how to stream Monopoly Go on PC with LetsView.
Step 1: Download and install LetsView on your phone and PC or Mac. Run the app on both devices afterward.
Download for PC
Step 2: Then on your mobile phone, tap the "+Screen Mirroring" option to search for the device that you want to mirror to.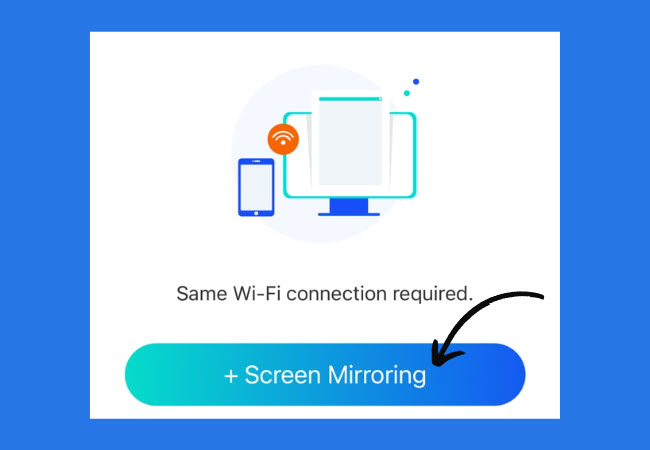 Step 3: Select your PC from the list. Tap the "Share my screen" button, and then your phone screen will be mirrored to your PC immediately.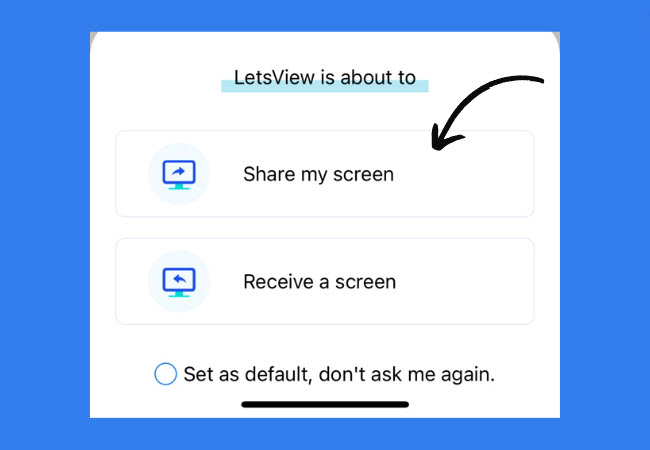 Step 4: Now start playing Monopoly Go on your phone, which will be streamed to your PC/Mac simultaneously.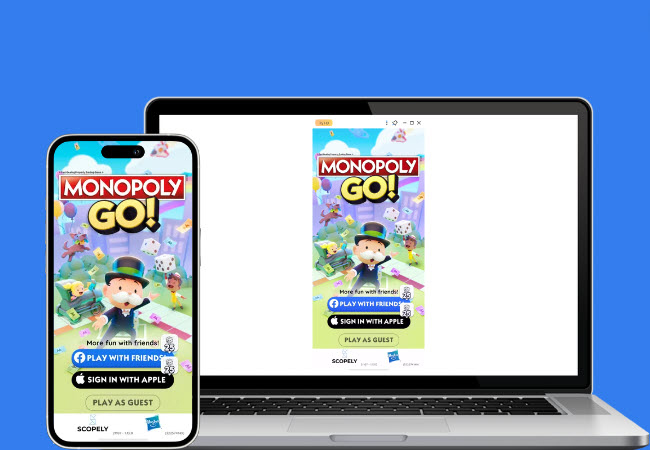 ApowerMirror
If you prefer playing mobile games from a PC or Mac directly with a mouse and keyboard, you can use ApowerMirror. With its user-friendly interface, mirroring your mobile screen on your PC or even your Mac becomes a piece of cake. This tool proves especially useful for games like Monopoly Go, offering a more immersive experience on a bigger screen. What's more, it not only mirrors your mobile screen on your PC or Mac but also lets you control your mobile device directly from your computer. This feature amplifies your gaming experience as it offers larger visuals and better control response. To learn how to play Monopoly Go on a computer with this versatile tool, follow the steps below.
Step 1: Download and install ApowerMirror on your PC/Mac and mobile device.
Download for PC
Step 2: Connect your phone and PC/Mac to the same WiFi network, and launch the ApowerMirror app on your phone.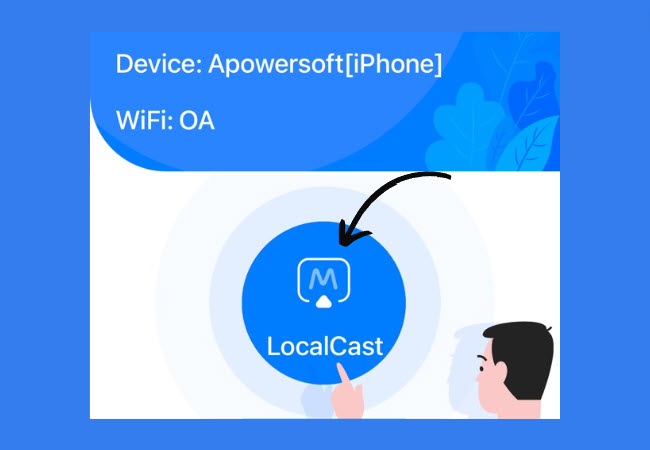 Step 3: Then, tap the "LocalCast" button, and then choose your PC from the list of available devices to start screen mirroring.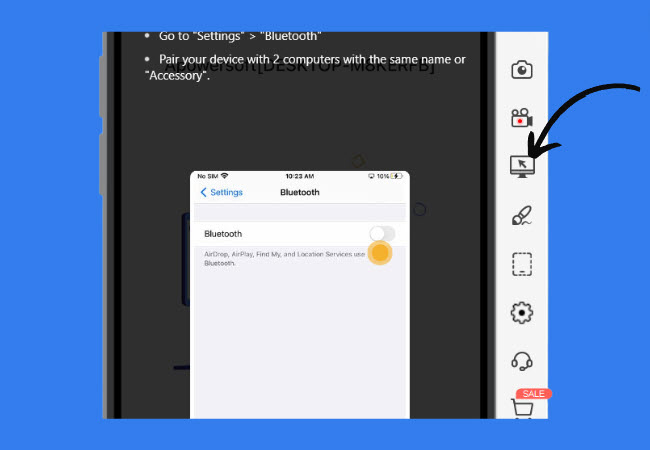 Step 4: On your PC, enable the "Control from PC" function from the right sidebar of the ApowerMirror desktop. Then follow the directions on your PC screen to activate this feature.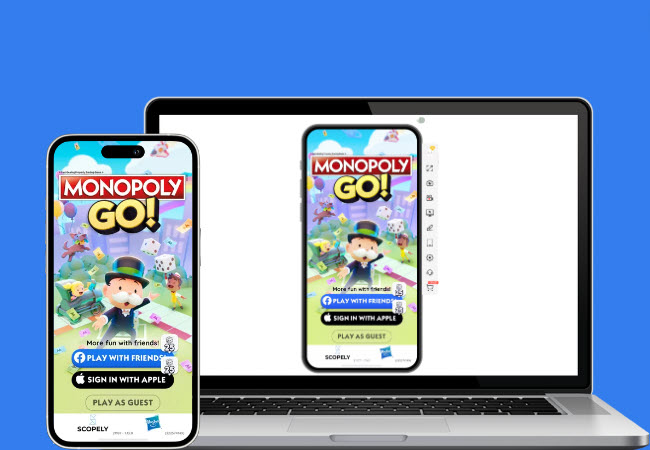 Once enabled, you may start playing Monopoly Go. Your actions on the PC/Mac will also be mirrored to your mobile device, allowing you to enjoy the game on a larger screen.
BlueStacks
BlueStacks is a powerful Android emulator that helps you play Monopoly Go on your Mac or PC with remarkable ease and efficiency. This tool recreates the Android environment on your PC, allowing you to run mobile games smoothly and achieve improved control precision. Proceed to learn how to do it.
Step 1: First of all, you need to download and Install BlueStacks on your PC from the official website.
Step 2: Then, sign in to your Google account to access the Play Store or create a new account.
Step 3: Afterward, search for Monopoly Go in the Play Store, download, and install it.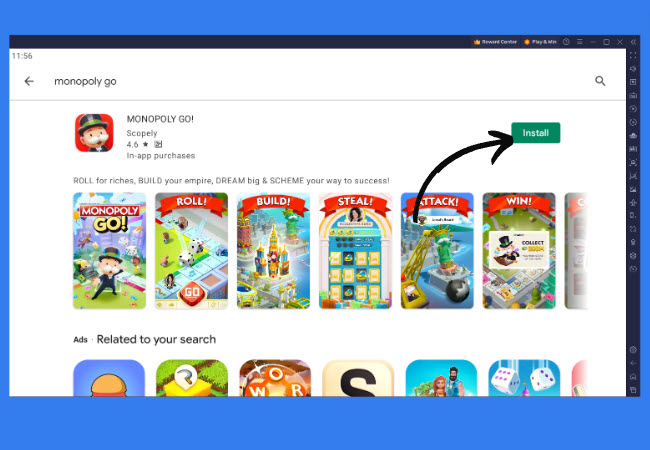 Step 4: Now you can launch the game within BlueStacks and enjoy playing Monopoly Go on your computer.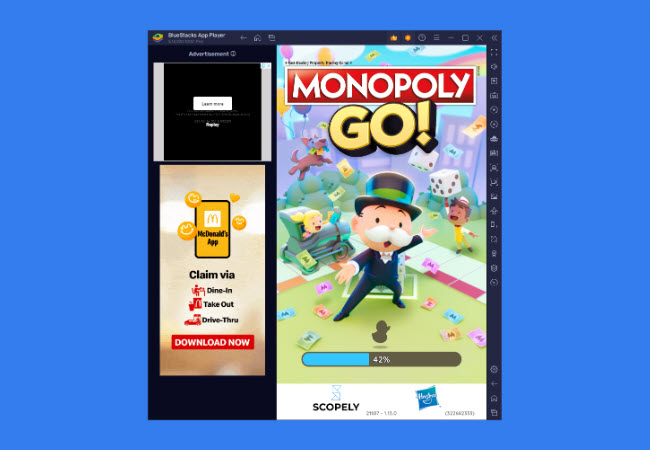 Conclusion
To summarize, playing Monopoly Go on your PC or Mac can make a difference. It not only improves visibility but also enhances control response and overall game enjoyment. By integrating the use of tools mentioned above, you can seamlessly sync your mobile gaming experience to your PC. Happy gaming!