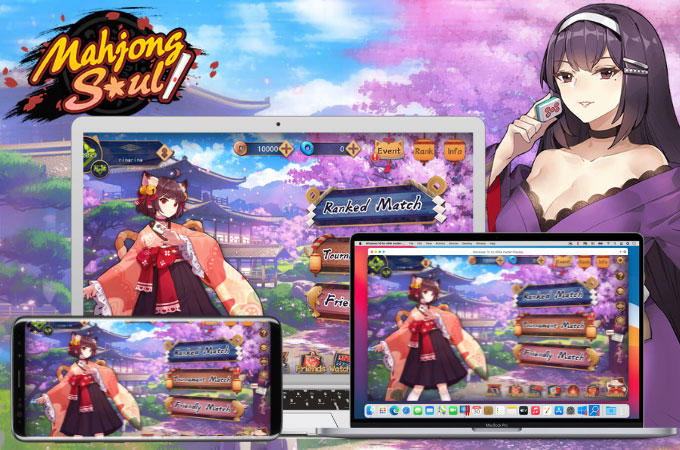 Do you also enjoy playing Mahjong Soul on your mobile phone? Mahjong Soul is an online game similar to real-life Mahjong. Players are given 13 tiles that are not revealed. The game proceeds in a counter-clockwise direction from east to north. You must have 4 Sequences or Triplets plus 1 Pair to win the game. If you want to play Mahjong Soulon PC & Mac, we've narrowed down your options below to experience playing mobile games even better.
Practical Ways to Play Mahjong Soul on PC & Mac
Play Mahjong Soul on Mac: ApowerMirror (Android & iPhone)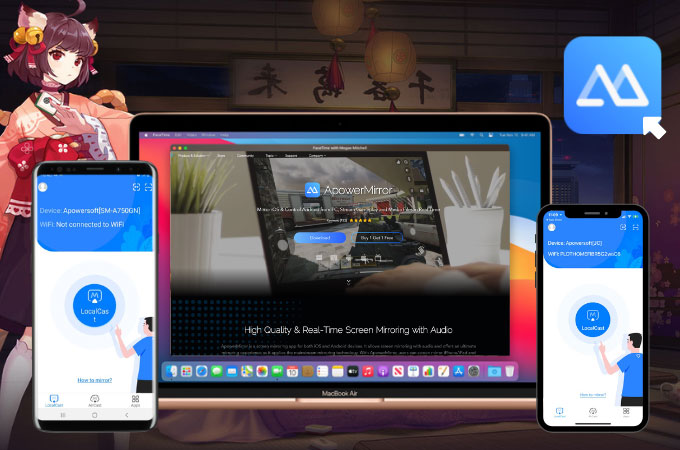 ApowerMirror is an application compatible with both iOS and Android systems. Even if you're using mobile phones running on different systems, you can still play the game on your computer through this application. ApowerMirror has long been known for its ability to cast devices without image distortion which is usually the problem among other mirroring apps. Moreso, this application allows its user to utilize their mobile games using their computer's keyboard and mouse. It even comes with great extra features such as screen recording, screen capturing, a whiteboard display, lute mode, multitasking, and many others. To know how to play Mahjong Soulon Mac using ApowerMirror, here are some steps you need to follow.
For Android
Get ApowerMirror installed on your Android phone and Mac.
Make sure to connect both devices to the same WiFi and launch the app.

On your Android, tap LocalCast and select the name of your Mac from the list of devices. Then, click Start Now to commence mirroring.
For iOS
Get ApowerMirror installed on your iOS and Mac. Feel free to use the download buttons below to download the app.
Connect both devices to the same internet.

Open the app on both devices. Click LocalCast on your iPhone and select the name of your Mac. Lastly, tap Start Broadcast to mirror.
Play Mahjong Soul on PC: BlueStacks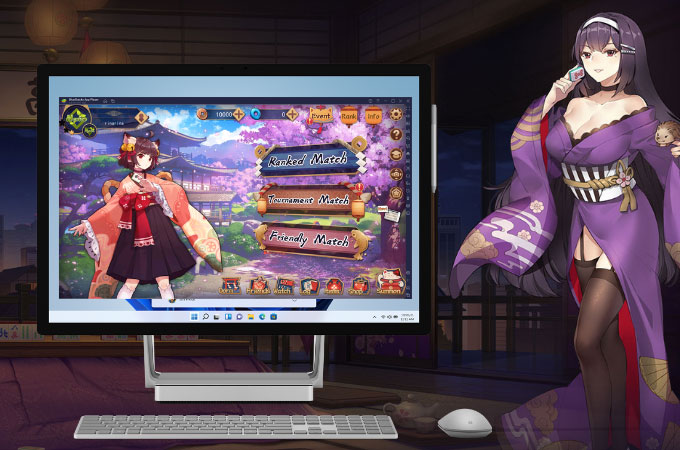 Apart from ApowerMirror, you can also use BlueStacks to play Mahjong Soul on PC. BlueStacks is a powerful Android emulator where you find hundreds of Android applications and games even the new ones. You can use this application for free, but you can also switch to its paid version. It features a fast and smooth interface perfect for playing games. However, Your computer must have at least 4GB of RAM to make the app works properly.
Visit BlueStacks' official website and download the application on your computer.

Launch the app on your computer. Go to Google Play Store and look for Mahjong Soul. Then, just install the app to play.
Conclusion
These are the ways where you can enjoy playing Mahjong Soul on a computer and Mac. By playing on a larger screen, you'll be able to experience the thrill of playing Mahjong same as the real-life.