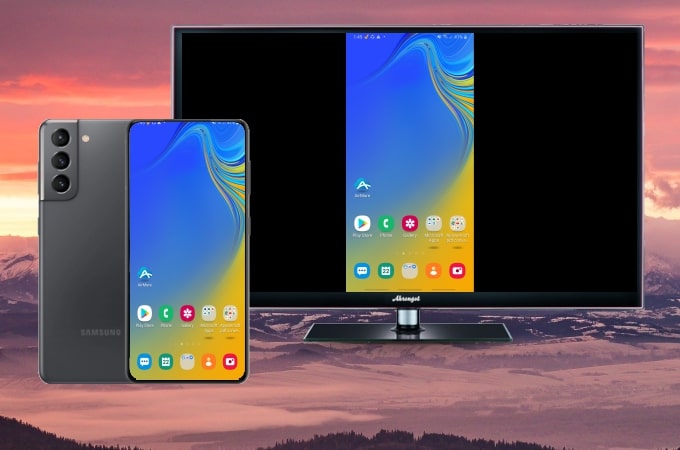 Samsung Galaxy S21 is the newest and latest release of the Galaxy s-series of Samsung phones. It has great features and specs with dynamic displays of quality on its camera's resolution. With its great camera feature, it produces amazing images and videos that users want to share with their friends and family. Good thing is that there are top screen mirroring apps that you can use to mirror Samsung Galaxy S21 to TV to share your phone contents. Check out these simple ways below.
How to Mirror Samsung Galaxy S21 to TV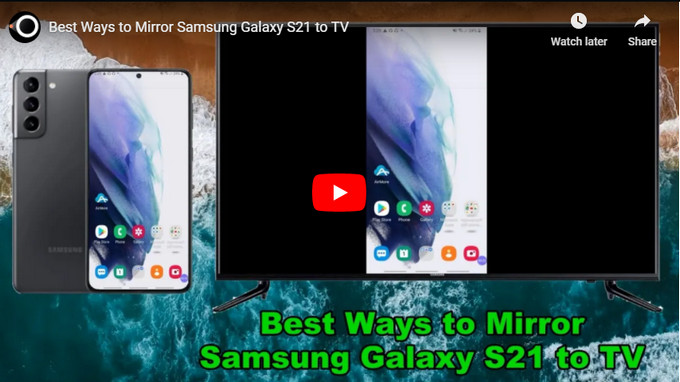 Built-in Screen Mirroring
When it comes to screen mirroring Samsung S21 to TV, you may use your Samsung Galaxy S21's built-in screen mirroring feature which every Samsung phones have. This is the easiest and simplest way for you to cast your Samsung S21 to your TV without using any third-party app. By connecting using this feature, you can display images, watch videos, play music, and can play and watch mobile games on their TV. To learn how to mirror Samsung Galaxy S21 to TV using its built-in screen mirroring feature, here are the steps you can follow.
Set your TV by going to Source then select Screen Mirroring.

On your Samsung S21, show the Notification menu then tap Screen Mirroring. Just wait for your phone to recognize your TV and once recognized, tap it and the mirroring will begin.
LetsView
Another easy way to stream your Samsung Galaxy S21 screen to your TV is by using LetsView. This screen mirroring app is one of the well-known tools that can assist you easily to mirror your device's screen to another external screen like your PC, phone, iPad, and even on your TV. What's good about this tool is that it is totally free and you can enjoy using all of its features without paying anything. To learn how to use this tool to cast Samsung Galaxy S21 to TV, check out the simple steps below.
Firstly, download and install LetsView on your Samsung S21 and TV.
Then, launch the app on your Samsung S21 and your TV. It will automatically detect devices to connect.

Once connected, your Samsung Galaxy S21 will then be mirrored to your TV.
ApowerMirror
We also included a top screen mirroring tool that can help you display your Samsung Galaxy S21 to your TV, which is ApowerMirror. This tool offers an amazing screen mirroring capability in full HD resolution and allows you to mirror your screen to a larger screen displays, including a mobile phone, a PC, and as well as a TV just like LetsView. Get started using this application with the help of the steps below to screen mirror Samsung Galaxy S21 to TV.
Download the app and install it on your Samsung Galaxy S21 phone and TV.
Run the app and on your Samsung phone and TV. On your phone, tap the Mirror button, then tap the name of your TV from the detected devices. The mirroring will then begin immediately.
Conclusion
These are the top 3 ways for you to connect Samsung S21 to TV for screen mirroring. All methods are easy and safe to use. If you want to just mirror your phone to your TV, you may use the built-in screen mirroring feature of your Samsung S21. If you also want to share the videos from video apps like YouTube, you can try LetsView or ApowerMirror.