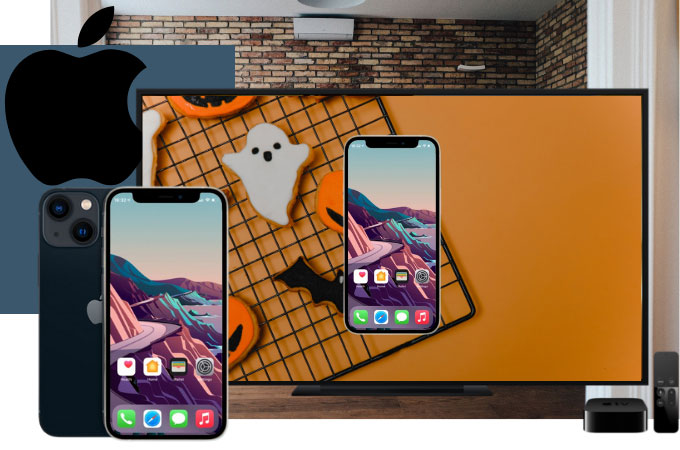 Few more sleeps and the iPhone 13 will be knocking the market. The new model comes with different versions respectively the iPhone 13, iPhone 13 mini, iPhone 13 Pro, and iPhone 13 Pro Max. The new version boasts the most advanced pro camera system ever on iPhone, a strong battery life, and the fastest performance among any smartphone. All these new specs will make any iPhone enthusiasts gear upon having their lands on these newest models. If you already have one and you need to cast it on a larger screen such as a tv for work, for school, or simply for entertainment you may consider using the tools we've found. They are compatible with iPhone 13 and have the ability to mirror iPhone 13 to TV clearly and wirelessly.
How to Mirror iPhone 13 to TV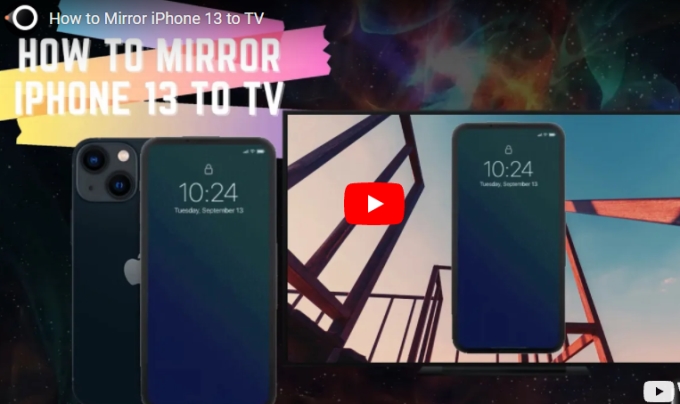 ApowerMirror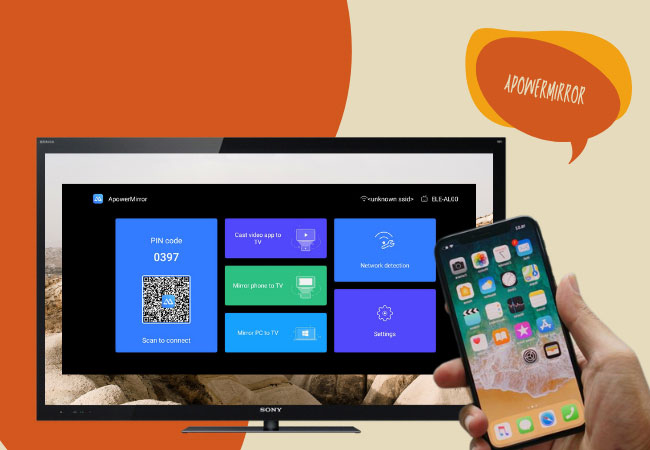 ApowerMirror can screen mirror iPhone 13 to TV with its mainstream mirroring technology. Even when mirrored to a larger screen, ApowerMirror can retain the quality of your media files and even comes with a fast and responsive interface. Apart from TV, this app can also cast your iPhone to another device such as a computer and utilized your mobile games using your computer's keyboard.
Download and install ApowerMirror on your iPhone 13 and TV.
Launch the app and tap the second icon on the top right corner of your phone.

Then, scan the QR code displayed on your TV and the mirroring will automatically begin.
LetsView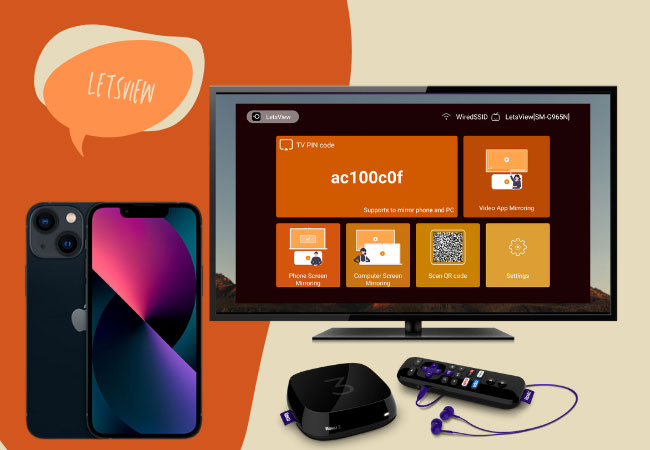 LetsView is a screen mirroring app that can also stream iPhone 13 to TV. The good thing about LetsView, although it is a free application, it provides high-quality mirroring with no chromatic aberration. Moreover, the app can stream with audio which makes it a perfect avenue for watching video clips from your iPhone 13 or movies. There are three ways to use LetsView and below is one of these ways.
Go to App Store and install LetsView on your iPhone 13. You can also use the download buttons below. Also, be sure to install the app on your TV.
Open LetsView and tap the first icon on the top right corner.

Enter the PIN code displayed on your TV and the mirroring will start.
AirPlay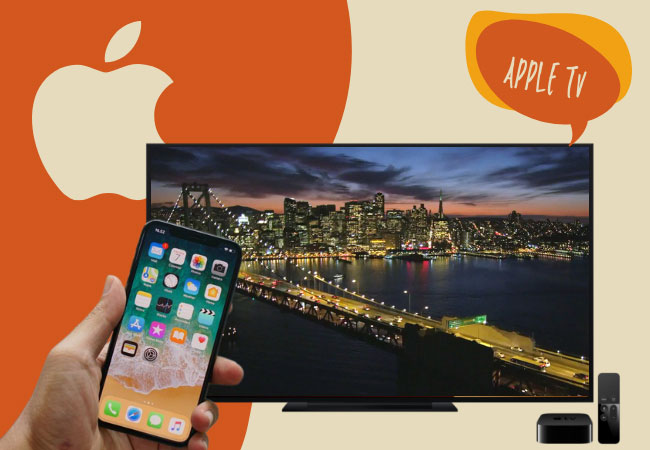 If you own an Apple TV, it is a lot easier for you to cast iPhone 13 to TV with the help of AirPlay. Just for the record, AirPlay is an application present among iOS devices. This tool allows users to stream media files from one Apple device to another without the use of cable wires or installing third-party applications.
Connect your devices to the same WiFi network.
Select the media file you want to stream and tap the AirPlay icon on your phone.

Choose your Apple TV from the choices and the mirroring will start.
Conclusion
Considering all the new specs of the iPhone 13, it will surely give us a whole new experience to look forward to. Knowing the Apple always comes with the latest updates, these tools we've listed in this article are always compatible with iOS devices may it be the new iPhone 13 or the previous models.