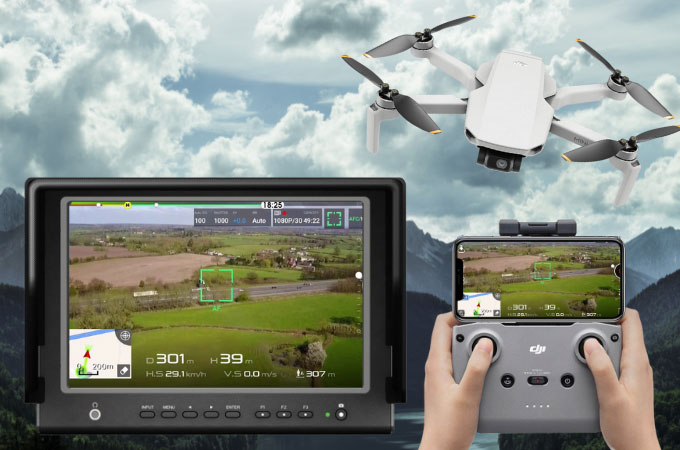 Aerial shots are now made easy with Drones. These are now the newest and most in-demand aerial cameras that can be used as a surveillance camera, for delivery services, and more importantly, for taking aerial videos. Drones are the only camera that can take high-quality images and videos from above since they fly up to 33,000 feet. To see the real-time shots of your drone from above, try to mirror drone to your iPhone using these amazing mirroring tools we've found.
Best Mirroring Apps to Mirror Drone to iPhone
ApowerMirror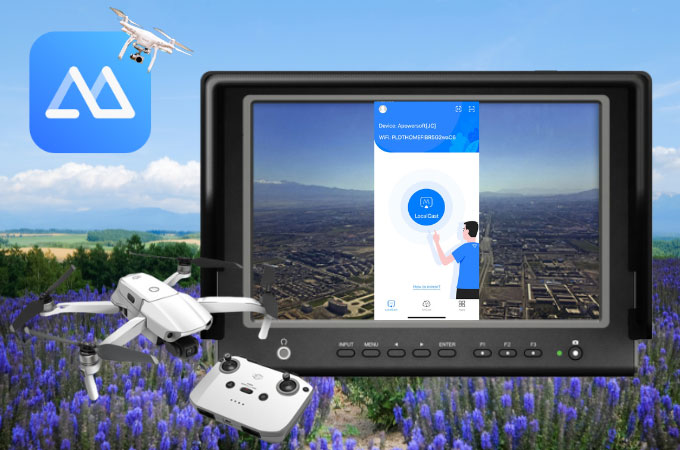 ApowerMirror is a versatile screen mirroring application that can screen mirror drone to iPhone. This application provides high-quality mirroring so you can ensure that the video quality from your drone remains the same. Expect no delays on the interface even when used for hours. Apart from mirroring, ApowerMirror also provides additional features including screen recording, screen capturing, a whiteboard, a full-screen display, lite mode, rotation keys, and many more. Here's how you can easily cast your drone to your iPhone using ApowerMirror.
Second, connect your devices to the same internet and launch the app.

On your drone, tap the LocalCast icon. Do the same to your iPhone.

Then, tap the name of your iPhone and tap Start Now and your drone will be mirrored to your iPhone.
Litchi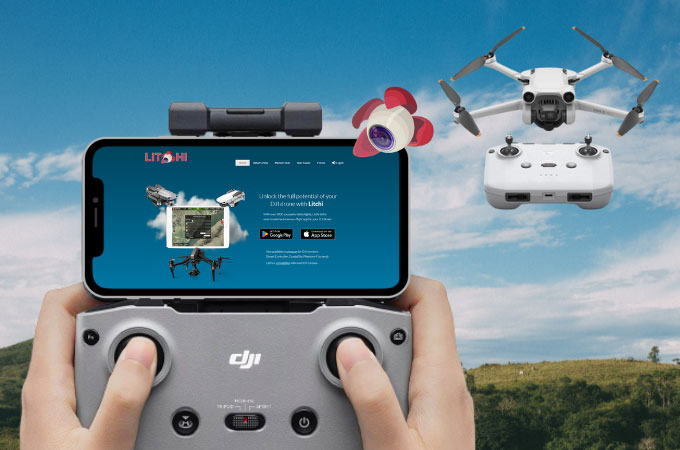 Litchi can not only stream drone to iPhone but it also allows your device to control your drone while in the sky. It is one of the most powerful tools especially made for drones. Some of its features include flight mode, radar (only available for Android devices), flight telemetry, gimbal pitch indicator, photo, and video switch, aircraft to show your drone's location on your screen, unlock map orientation, and mode switch button, satellite count, and many more. Moreover, it's highly compatible with Mini 1, Mini 2, Mini SE, Air, Mavic, Phantom, Spark, and Inspire series.
Download the application and register the app with DJI servers.
Next, make sure to third-party apps are running in the background including DJI-based applications.

Start your drone and connect your phone to the Wi-Fi network of your drone and Start Litchi to connect.
WiFi_CAM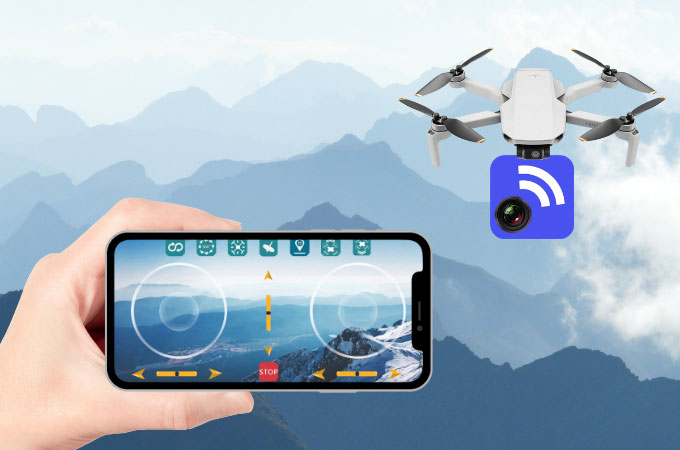 WiFi_CAM also has the ability to cast drone to iPhone. It's specially designed for 4-axis aircraft such as drones to send users the actual footage of their aircraft while they're up above. Apart from transmitting footage, WiFI_CAM can also take photos and video recordings from your drone through an internet connection.
Search for WiFi_CAM and install the app on your iPhone.
Launch the application and connect it to the WiFi of your drone.

Tap the name of your drone from the list and tap Start to begin connecting.
Conclusion
With the help of these tools, you can now see real-time footage of your drone from your iPhone. Moreso, you can even control your drone from above and even take real-time recordings.