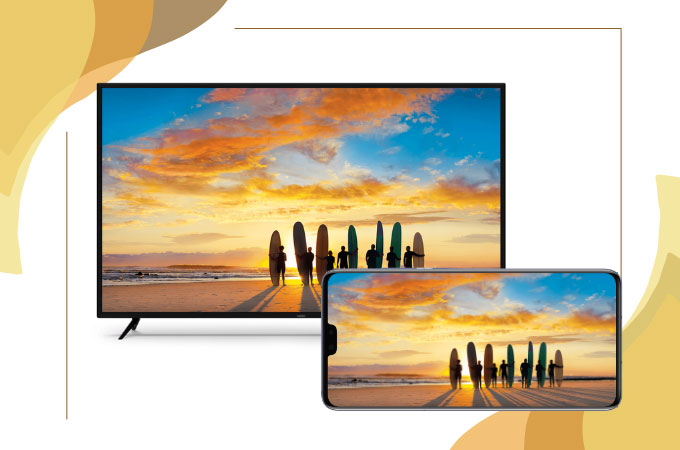 Screen mirroring is one of the best solutions if you want to display your phone's screen on a larger monitor like a PC or a TV. With this method, you can watch movies, stream videos, and easily cast and browse images from your phone directly to your TV. The process is very easy if you have an Android TV like Philips TV. With the help of this article, start to Mirror Android to Philips TV using the following tools listed below.
4 Ways to Mirror Android to Philips TV
ApowerMirror
The first solution that we have in this list is ApowerMirror. This screen mirroring app is indeed one of the best tools that you could ever have to connect your Android phone to your Philip TV. With this useful app, you can freely enjoy watching any media saved on your phone, be entertained with the movies, and share gameplay on your Philip TV. Listed below are the simple steps that you need to follow to successfully mirror your Android to your Philip TV.
Download and install the app on your phone and TV.
Connect your Android and your Philip TV to the same LAN.
Open the app on your phone and tap "Local Cast". Search for your TV and tap its name. You may also use the QR code to connect.
Free App – LetsView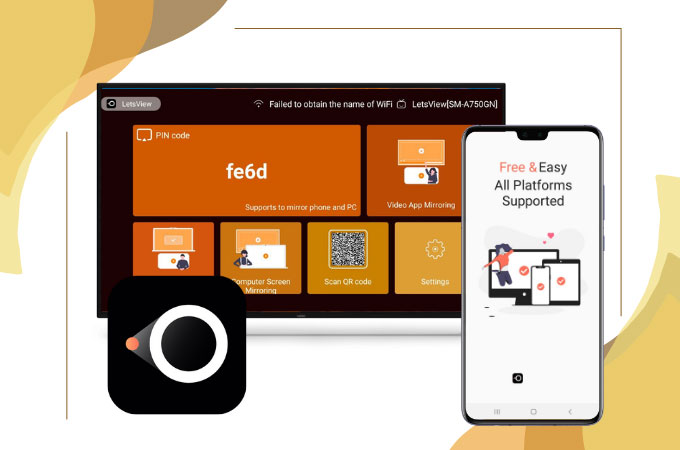 If you are looking for the best tool that can help you connect android to Philip TV, LetsView is one that you can rely on. This amazing screen mirroring app is a multiplatform tool that you can use with any device like your Android phone and Philips TV. Aside from being a superb mirroring application, it is totally free and offers great features like video recording, screen capture, and markers for annotation. To start using LetsView, just follow the steps listed below.
First, get the app and install it on your Android phone and Philips TV.
Launch the app on both devices and make sure that they are connected to the same WiFi.

Using your Android phone, tap the asterisk icon, then input the PIN code displayed on your Philips TV to begin mirroring.
Chromecast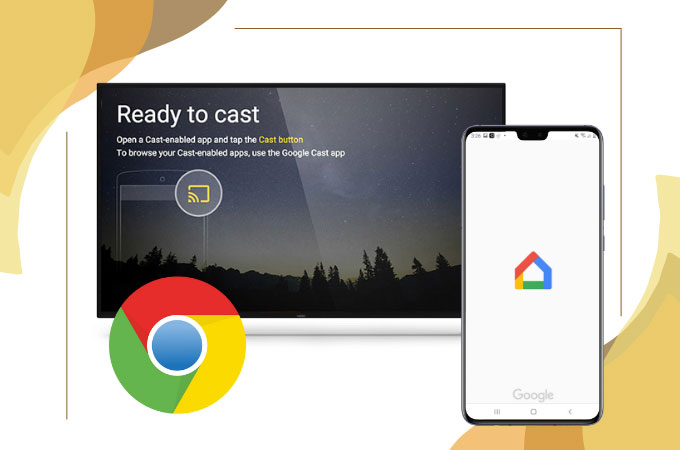 Another way to display Android to Philips TV is with Chromecast. This device is a dongle that needs to be plugged into your TV to help you connect and display your Android phone's screen to your TV. You can stream videos, watch movies and play music from your Android phone to your TV fast and easily. If you have your Chromecast dongle and want to use it, check the steps provided below as a guide.
Plug in your Chromecast dongle to your TV using an HDMI cable.

Set up your TV source to the HDMI that is connected to the Chromecast.

On your Android phone, download the Google Home app. Open the app, tap Cast Screen / Audio. Choose the name of your Philips TV from the list then the mirroring will begin.
AirBeamTV Screen Mirroring app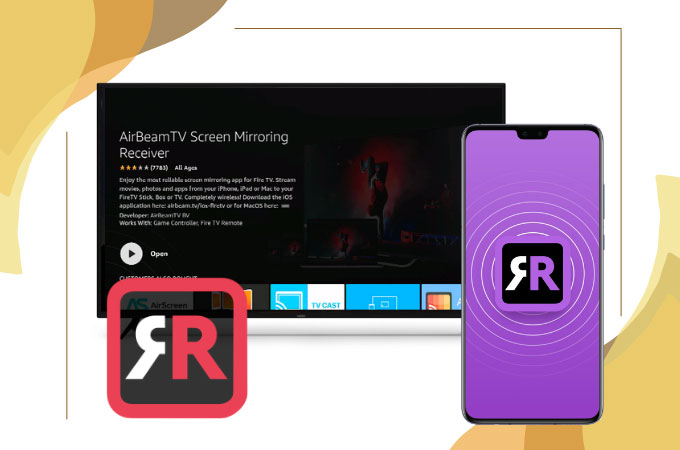 If you want to cast Android to Philips TV, you can also use the AirBeamTV Screen Mirroring app. This app allows you to easily stream your Android device to your TV without using any cables or any other external devices. You can directly mirror your device to stream movies and other files stored on your Android phone, and display them on your TV screen. To display your Android phone on your TV, take note of the steps below.
Download the AirBeamTV Screen Mirroring app and install it.
Open the app then choose the name of your TV from the list.

Finally, tap Start Mirroring then the procedure will commence.
Conclusion
The listed tools above are 3 of the top stools that you can use to display and mirror your Android phone The 3 tools listed above are the best choices to display and mirror your Android phone to your Philips TV. All tools offer great mirroring ability with a high video-quality display. If you have a Chromecast dongle, you can use the steps listed above, or if you want a wireless tool without using external hardware, you can use LetsView or AirBeamTV. Between these two wireless tools, LetsView is great for those who want to mirror anytime, anywhere.