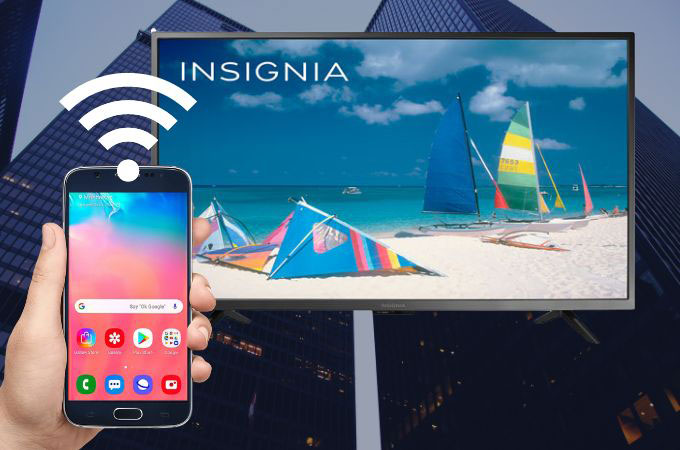 Insignia TV is a brand of television which is known for its affordable and budget friendly features which screen mirroring belongs to. Explore how you can use this feature to stream a wide range of content directly from your mobile phones and other devices. To successfully connect your devices you need to have an amazing app to help you out on that. Here we provide you the best apps for you to share the Insignia screen mirroring.
Best 3 Apps for Insignia TV Mirroring
LetsView
If you are looking for a free screen mirroring app to do the Insignia screen mirroring activity, LetsView app is an excellent choice. This app will help you smoothly connect multiple platforms and devices wirelessly. No need for any cable wires, just a stable internet connection and everything will be in a smooth process. Like ApowerMirror, Letsview can also mirror the entire screen of your mobile device in real time on your Insignia TV. With the app's remarkable features such as smarter screen mirroring, remote sharing, and better interaction, LetsView is indeed one of the screen mirroring apps that you could ever have.
See this simple guide to successfully mirror your phone to your TV.
Download and install the app on both your devices from its official page or by just clicking the download buttons above.
Before launching the app on your phone and TV, be sure to connect them first on the same internet connection.
On your phone, you may go to the upper right section of your screen and choose between the QR code icon and PIN code icon for you to connect your devices.
Once done with the connecting process, you may start the mirroring activity.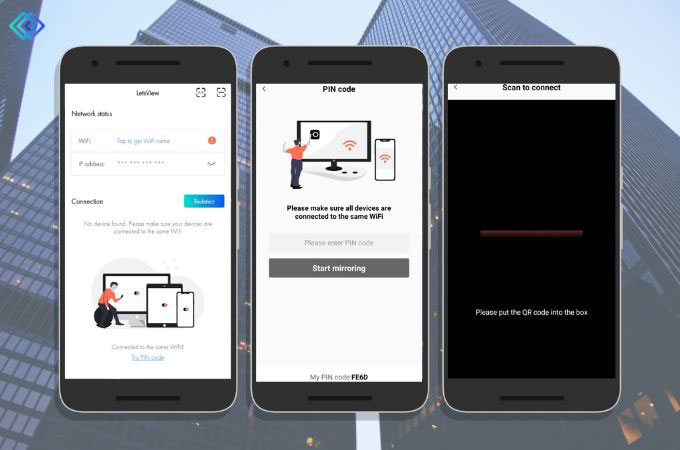 ApowerMirror
One of the highly-recommended screen mirroring apps today is none other than ApowerMirror. Compatible with a wide range of platforms from Android, iOS, Windows, and Mac. You can easily screen share your phone devices to your PC and TV which Insignia is included through wireless connection. In short, you may effortlessly cast to Insignia TV your phone's content and experience a comprehensive view on a larger screen. In addition to that, this app consists of almost all the useful features that a screen mirroring tool must have. These features include screen recording, capturing screenshots, annotation, and drawing on the mirrored screen. Whether for work, entertainment or for education purposes, ApowerMirror will surely offer you a convenient and efficient process for screen sharing.
Look at these simple steps for you to connect your phone to your TV.
Hit the download buttons above for you to have the app on your mobile phone and TV.
Once the installation process is done, you can connect both of your devices to the same Wi-Fi connection.
Open the app on your Insignia TV and phone. On your phone, choose between the asterisk icon where you can input the PIN code or the em dash icon to scan the QR code shown on your TV.
After that, your mobile phone's content will be mirrored on your Insignia TV.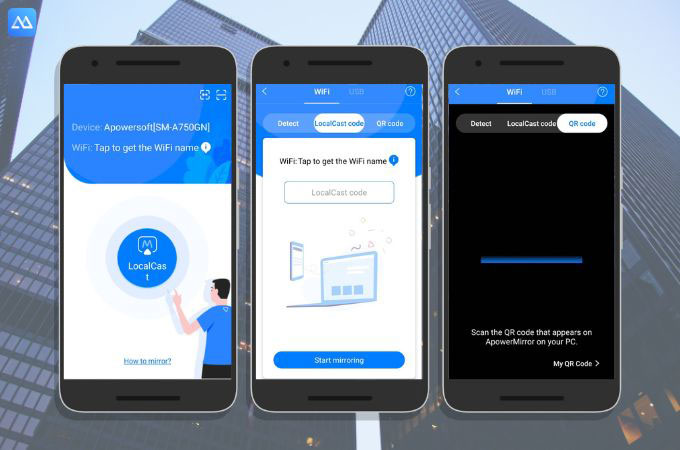 Screen Mirroring App
Another one-of-a-kind screen mirroring tool that you may try is the Screen Mirroring App. This app will definitely complete your Insignia TV screen mirroring activity. Just like the first two apps, Screen Mirroring App can also wirelessly mirror your Android and iOS phone to your TV. With its mirroring and smart view technologies that combine the advantages of all popular streaming, this app might give all you need for a screen-sharing app. Share your photos, videos, and presentations with your friends and family.
Follow these simple steps to connect your phone to TV.
Download and install the latest version of the Screen Mirroring App on both your mobile phone and TV.
Make sure that both your devices are connected on the same Wi-Fi connection.
Launch the app on your phone, browse and select the content that you want to mirror on your Insignia TV.
Then, tap the cast icon within the Plex app, and choose the name of your TV on the list.
Once you've selected your TV device, the screen mirroring process will start.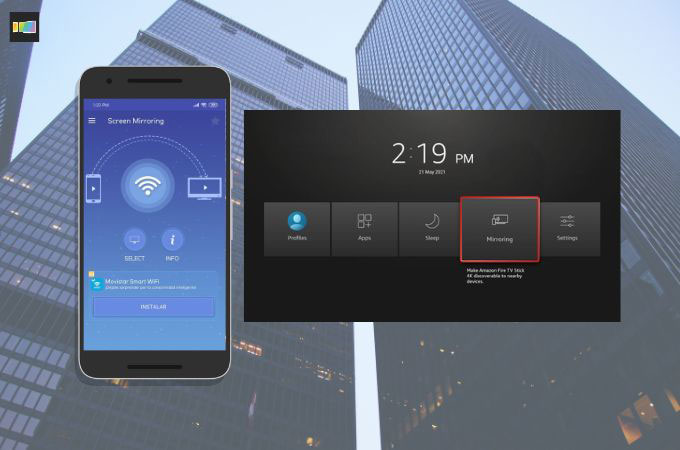 Conclusion
To cast to Insignia TV, ApowerMirror, LetsView, and Screen Mirroring App, offer valuable solutions for screen sharing your phone to an Insignia TV. ApowerMirror impresses with its versatile features, such as wireless mirroring, media organization, and remote control capabilities, providing a comprehensive and user-friendly experience. LetsView stands out for its simplicity and cross-platform support, making it an excellent choice for users with both Android and iOS devices seeking effortless mirroring. While Screen Mirroring App was not specified, it's important to note that the effectiveness of any screen mirroring app ultimately depends on its compatibility with Insignia TV and the user's preferences.