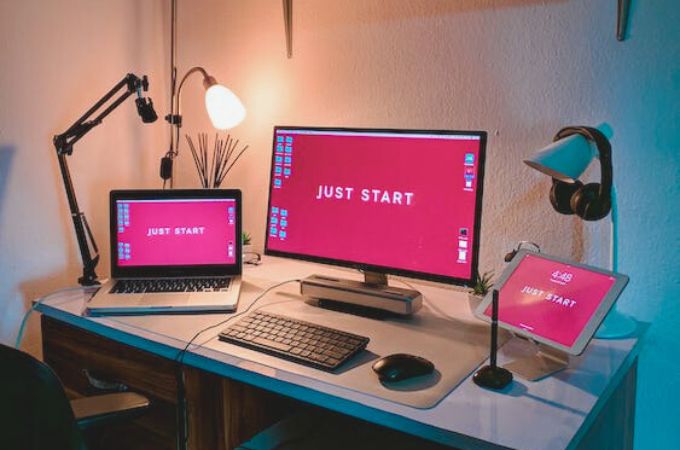 Extending your screen display to a second monitor can undoubtedly enhance your work environment, offering a more versatile and efficient setup to boost productivity, foster creativity, and enrich your overall user experience. It allows for improved task organization at work and provides a detailed display for entertainment activities such as gaming and watching TV. Fortunately, there are several wireless and wired methods available to extend display Windows 10. You may eliminate the need for cables and simplify the setup process or use cables and manually start it up. In this guide, we'll explore these straightforward ways to effortlessly create an extended screen.
3 Tools that Can Extend Screen Windows
LetsView
The first tool in this list is a well-known free screen mirroring app known as LetsView. This is a straightforward screen mirroring application designed to seamlessly project the screens of your iOS and Android devices onto your computer. Not only that, you can share your PC screen with another device such as on your mobile phone, iPad, or to another PC. In that way, you can extend display Windows 10 easily. This tool facilitates wireless screen mirroring over a Wi-Fi connection, ensuring that you can extend your device's display without setting up a lot of cables or wires. With LetsView you will not have any loss in visual quality rather you will have a smooth screen extension experience.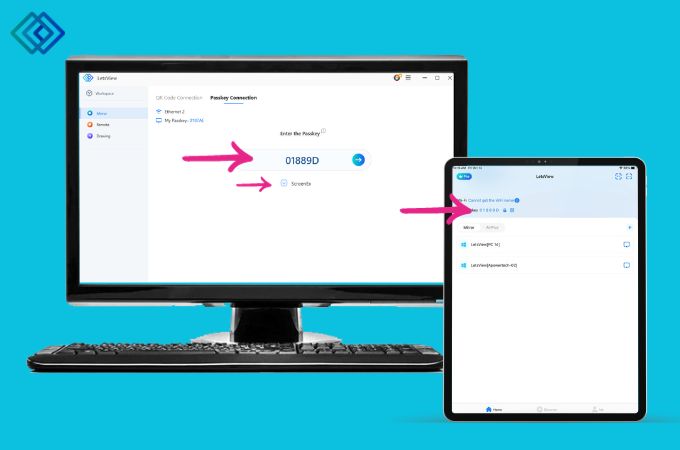 Download and install the app on both your PC and other devices.
Then, before launching the app be sure to run both your devices on the same internet connection.
On your PC, go to the "Passkey Connection" and enter the passkey number code that you will see on the other device.
Next, click the box beside the "ScreenEX" word to allow screen extension. Afterwards, you may now hit the blue arrow beside the passkey code.
After that, you will select the screen that you want to share with another device and click "Share" to start the screen extension activity.
Spacedesk
Instead of taking apart your laptop, you can use a program like SpaceDesk. It lets you extend screen Windows 10 and have an extra monitor from your other devices. This can work in different ways, like making your main screen bigger by up to ten times. Here's how it works: Your main computer, which is usually a Windows PC, runs a program called SpaceDesk Driver. This program also has the important stuff your computer needs to make this work. On the other computer, you run the SpaceDesk Viewer program. It pretends to be an extra screen for your main computer, kind of like a mirror. So, you can use it to show more stuff from your main computer.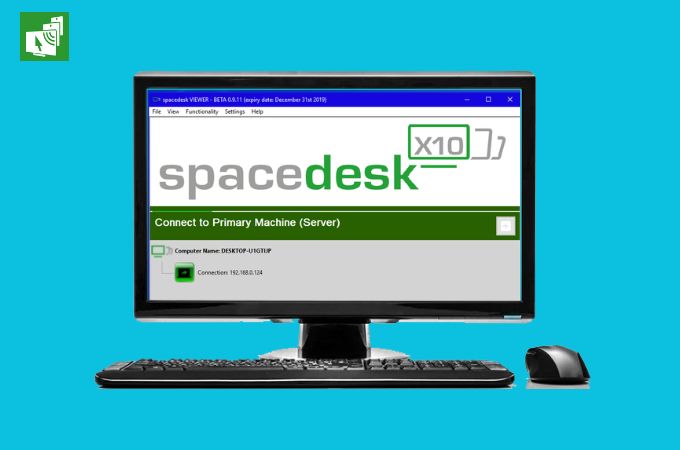 Pros:
No need for an account to access the tool.
It is free to use.
It supports both wireless and LAN cable processes.
Cons:
The tools are difficult to set up.
Sometimes the mirroring process is slower.
It lags most of the time.
Synergy
Synergy is another free software designed for users to extend screen Windows or what we call multi-monitor setups, allowing them to share a single mouse and keyboard across multiple displays. It simplifies the process by letting you seamlessly move the mouse cursor from one screen to another by just moving it off the edge of one display. Additionally, Synergy offers the convenience of a unified clipboard, enabling you to copy and paste content across all the connected displays.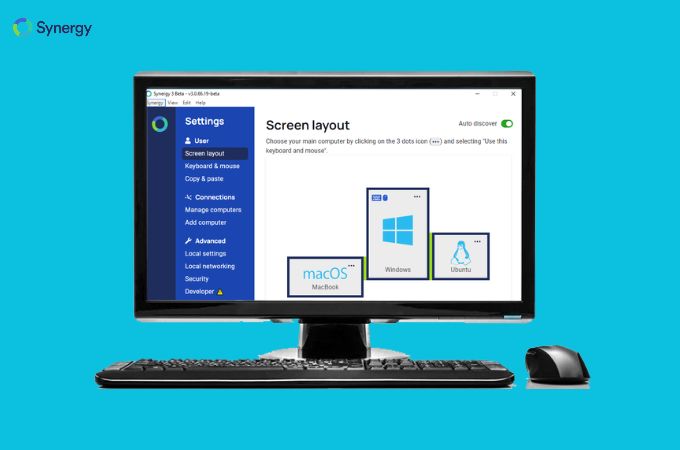 Pros:
It has a user-friendly interface.
Tool has the ability to share documents directly from one screen to another.
The tool is cloud based.
Cons:
There are some features needed that are not yet on the tool.
Conclusion
You can extend display Windows 10 in various ways, including using applications like LetsView for wireless screen mirroring, SpaceDesk for using your computer as an extra monitor, and Synergy for sharing a single mouse and keyboard across multiple displays. Each method has its pros and cons, so it's essential to choose the one that best suits your needs and preferences. Ultimately, these tools make it easy to create an extended screen and improve your multitasking capabilities.