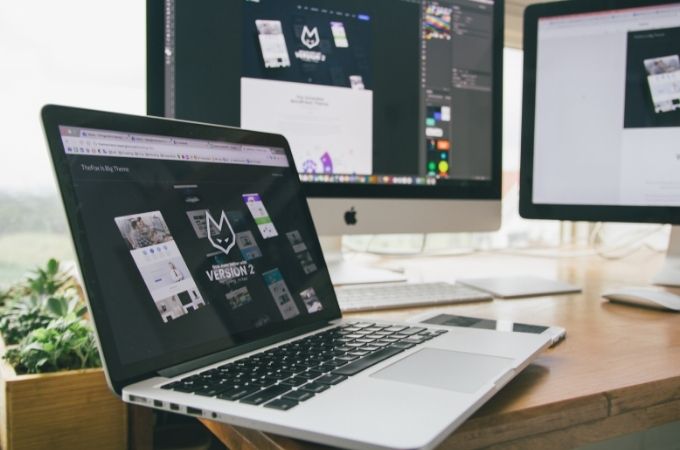 When working with your research project, productivity is often needed, and one effective means of enhancing it is by having a dual-monitor extended display setup. By extending your laptop screen to include a second monitor, you can significantly expand your workspace. This enables you to simultaneously view and work with two different applications, a game-changer for multitasking. If you're on the hunt for tools to optimize your dual-monitor experience, this article provides a helpful guide. Below, you'll find an amazing list of solutions designed to make the most of your dual-monitor setup.
Tools to Have Extended Screen for Laptop
LetsView
Introducing the latest feature from LetsView – a laptop dual-screen extender that offers seamless compatibility with a wide range of platforms. With this, you can effortlessly connect your laptop to other devices wirelessly. Expanding your laptop screen's real estate with utmost simplicity. LetsView goes beyond the basics, providing you with extra useful features to enhance your dual-screen experience. You can now control your second screen by zooming in and out, all at your fingertips. Additionally, our virtual keyboard feature allows you to search and type effortlessly on your extended screen. One more remarkable feature at your disposal is the ability to adjust the screen resolution. Offering options for Standard, HD, and Ultra HD, ensuring a tailor-made viewing experience.
We highly recommend this app to anyone who needs a secondary display and doesn't want to spend a lot of money. Moreover, you may also have this free screen mirroring app if you want to experience a smooth mirroring experience with your devices.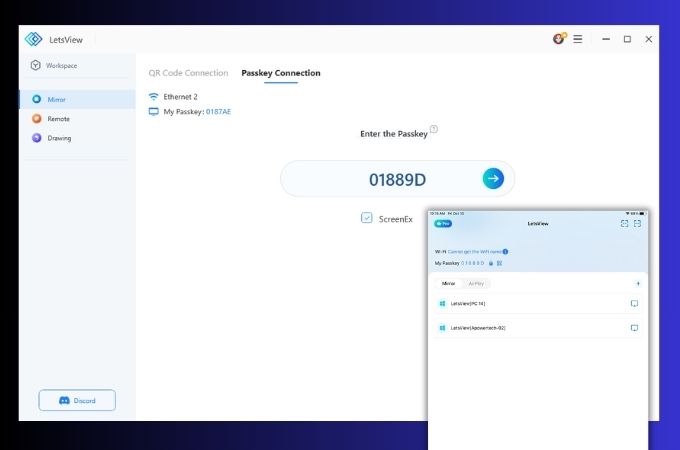 Splashtop
The next tool that we have for you to have a dual monitor extended display is known as Splashtop. This remote desktop software solution is best for business professionals and teams. With the other devices as their second laptop monitor they cannot only do dual monitor viewing. Also, they can do other different tasks such as file transfer, remote print, remote reboot and wake, and many more.
 If you want to have this software, you need to purchase its personal plans that start at $60 per year and $199 for tech support business. But don't worry Splashtop will let you try its ability for their seven-day trial. Just sign up for an account.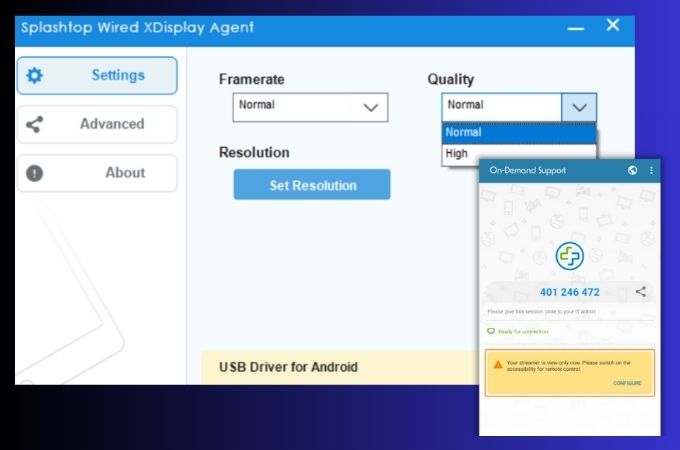 Deskreen
Deskreen is another tool that will turn any device with a web browser just like your Android and iOS into an extended screen for laptop. This tool is particularly useful for maintaining an organized workspace by limiting screen sharing to a single application. However, to successfully extend your laptop screen to your other devices, you need to have a virtual display adapter. This small plug is just like the USB flash drive, you may buy this in online stores or even at local tech stores near you. 
The setup process involves scanning a QR code to establish a connection, allowing you to view your laptop's screen in a web browser on the secondary device. What's even more remarkable about Deskreen is that it offers its services for free. Making it an accessible and cost-effective solution for extending your laptop screen.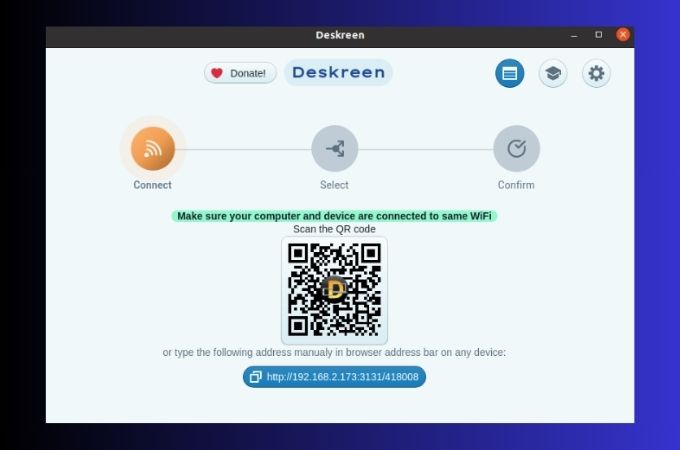 Duet Display
Having a laptop dual-screen extender is possible with Duet Display. This awesome software works on different platforms such as Windows, macOS, Android, and iOS. The software's interface consists of an easy-to-understand set up which is a good thing for beginners out there. In addition, this app has options where you can adjust the frame rate between 60 and 30 FPS. Setting up its performance in high power, pixel perfect, and adjusting the resolution for a comfortable screen expansion activity.
However, you cannot have this software for free, you need to purchase it for you to experience its full capabilities as a screen extension tool. You may choose among its three plans: Duet Display – $14.99 for a one-time purchase, Duet Air – $2.09 per month, and Duet Enterprise where you need to contact the company for its price.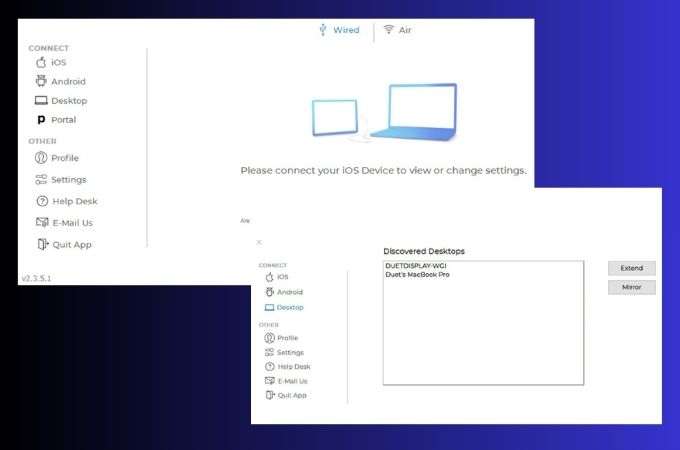 Input Director
The last software on this list is what is known as Input Director. Just like the tools above, this software will let you have the dual monitor extended display setup. More than that, it will allow you to control your second screen using the keyboards and mouse attached to your laptop. You may switch control between systems by using the hotkey or by moving the cursor to the screen edge. 
Input Director is a cost-free software solution that requires no financial investment, making it an excellent choice for personal or home use. However, it's important to note that Input Director is licensed exclusively for non-commercial purposes. This means that while it's an ideal option for enhancing your productivity in a personal or home environment, it cannot be employed for business or commercial activities.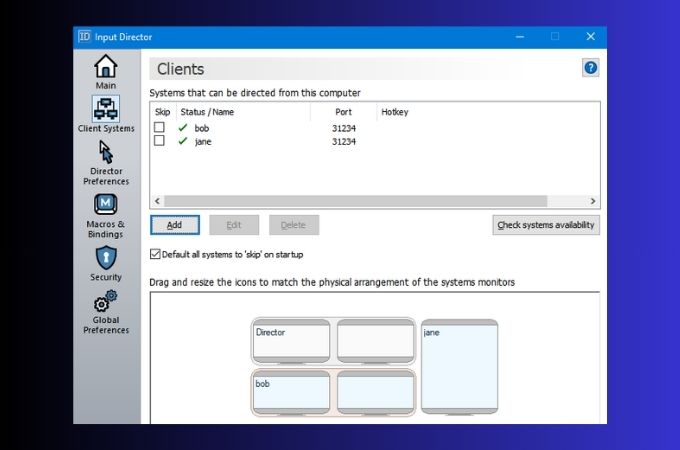 Conclusion
A dual-monitor extended display setup can significantly enhance productivity when working on research projects or multitasking. Several software solutions, such as LetsView, Splashtop, Deskreen, Duet Display, and Input Director, offer different features and options to cater to various needs. You may try them all and choose the best tool for you. Share with us which one works best for you in the comment section below.