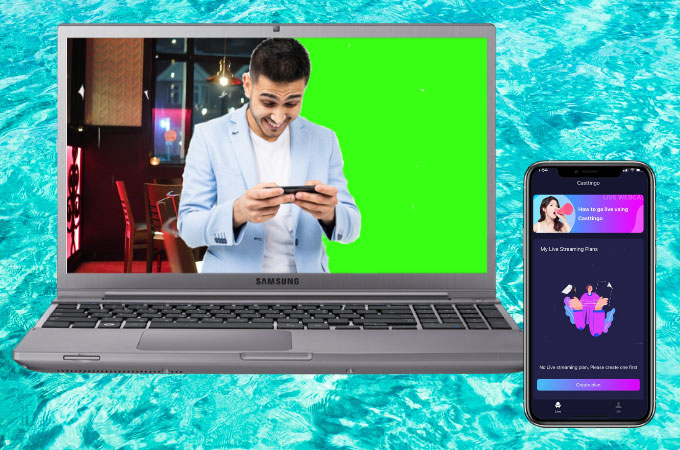 Live streaming is one of the leading hobbies and pastime activities of a lot of people that became their job/occupation this past few years due to the pandemic. Some live streamers are mobile gamers who share their gameplay with their viewers. Some make product reviews such as toys, skincare products, food, and many more. To make a good livestream video, you need to have a good background display, but making a new background each time is troublesome. Take a look at the following tools that can change background in livestream easily.
How to Change Background in Livestream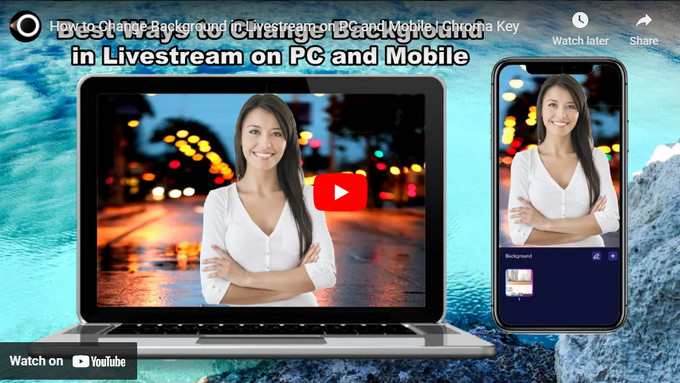 For Mobile – Casttingo
When you go live on a mobile phone, you can replace the background in livestream by using the Casttingo application. This application is a multi-streaming platform tool and it is very easy to use and set up. Also, it offers a simple template and you can add backgrounds for different backgrounds on various occasions by yourself. Here are the steps that you need to follow to change your background in live streaming.
Download and install the app on Google Play Store for your Android and on the Apple Store for your iPhone.
Before using the app, you need to set up a green screen background.

Launch the app then log in to your account. Tap the Create plan tab to start.
Casttingo's 3 icons
The Pic-inPic icon allow you to add a new window on your screen;

The Camera icon allow you to set your filter and camera view;

For the Background icon, allow you to set a default virtual background or create a new one for your live streaming.
Once done settings, tap the Start Streaming to begin live streaming. Use the slide up and down to switch the camera and then slide left and right to replace the background. To end the Live Streaming, just double-tap the screen.
For PC – OBS
If you do live streaming on PC, then OBS or the Open Broadcaster Software will be a good choice. This is a free software for recording videos and live streaming. Moreover, this software gives the users quick access to their stream elements tools for faster and easier streaming sessions. To learn how to change background in livestream using OBS on PC, you can follow the detailed steps below.
Get the app and install it on your computer. After that, launch it and go to the Scene Collection tab at the upper part of the interface.

Choose New if you want to use another background.

On the left side of the interface, click the plus (+) button then select Image to upload a new background.

Browse the image that you want to use and select it to be the background.

Then the live video background will be changed.
Conclusion
The above-mentioned are the two best ways that you can use to change livestream background on PC and mobile phone easily. They are flexible and work well, because you can add any background to your live video with them. If you go live on PC, use OBS to change the livestream background; if you prefer live streaming on mobile phone, then try Casttingo and make your livestream more attractive.