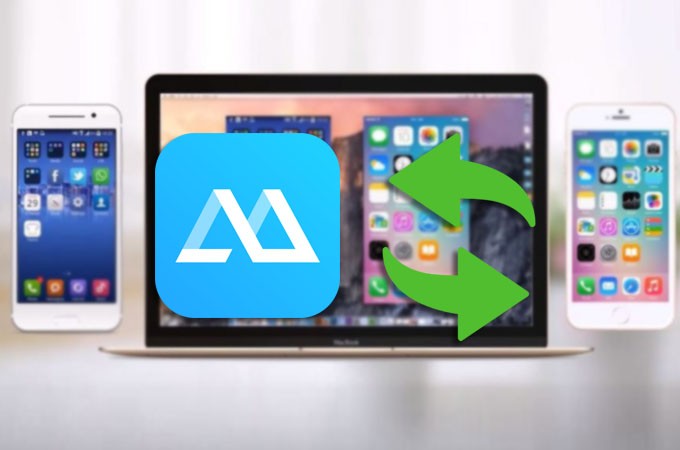 Prominent and reliable, ApowerMirror is one of the best applications indeed. It is one of the most renowned applications when talking about mirroring across all device platforms. This tool proved its versatility and reliability by supporting use on Android, Apple devices, Mac and Windows PC. More than that, it has added features like screen recording, screen capture and annotation that you might not find on other tools. However, to fully maximize all these great features, you have to subscribe for a premium account. With that being said, we listed free and cheaper apps that you can use as an alternative to ApowerMirror.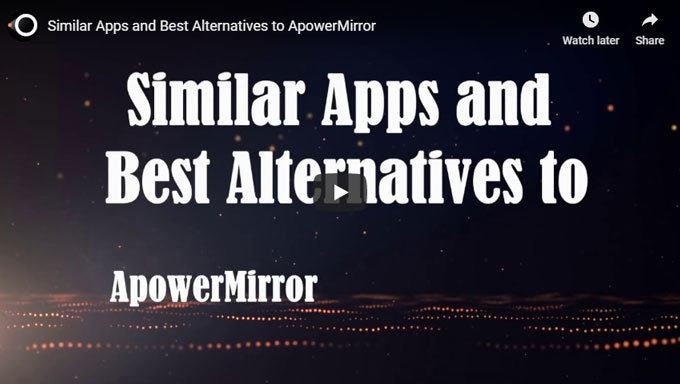 Top 5 Alternatives to ApowerMirror
LetsView (Desktop App-Free)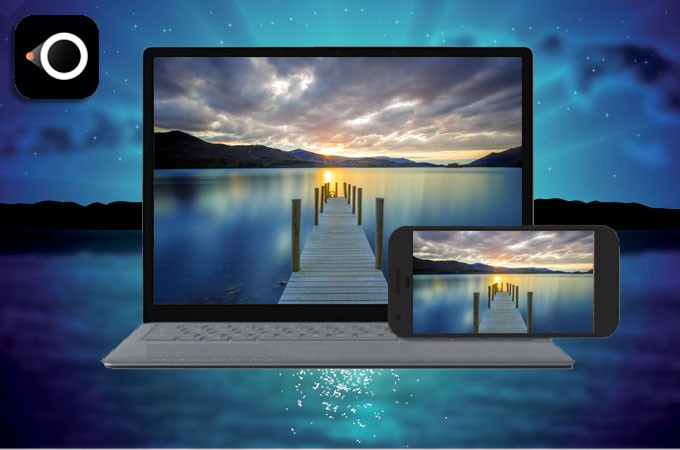 You will find a 100% free and easy to use mirroring app with LetsView. LetsView is a free desktop app that you can download on your PC. This way you can mirror your Android or iPhone on PC without spending a dime. What is noticeably good about this tool is the smoothness and clean interface of the tool. Aside from that, you can also make use of the extra features like screenshot capability, screen recording and annotating capability incorporated within the tool. You can also find these features in ApowerMirror. It is safe to say that this tool is similar app to ApowerMirror but with the advantage of being free. Get to know more about the tool by reading through the detailed info below.
Pros.
-QR CODE
-PIN
-Auto-detect
You can also use the paintbrush feature to annotate while recording or mirroring.
The tool is very responsive.
It has good video quality.
Cons.
USB connection is not supported yet.
Mirroring to TV is not yet supported.
Mirroring360 (Desktop App-Paid)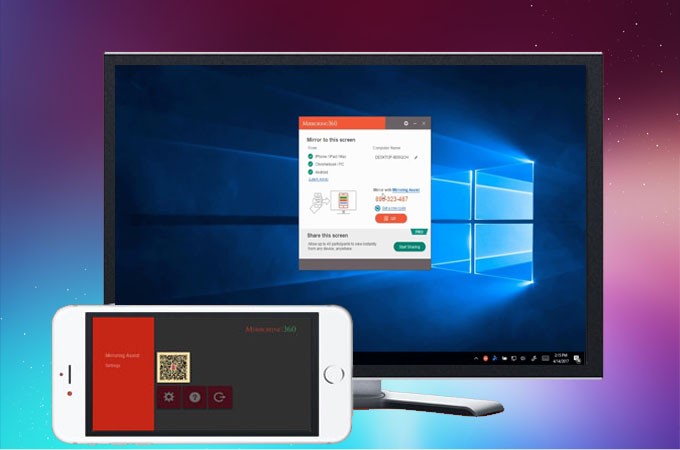 Without any limits, Mirroring360 allows you to mirror your device to any device's platform. Similar to LetsView, this gives you three ways to connect. As soon as you connect both devices under the same network, the name of your PC will be detected by the phone. By tapping it the mirroring will automatically begin. You can also use "Mirroring ID" to connect and the QR code scanner as an alternative in connecting. This alternative to ApowerMirror app has a lot more to offer. Read below to know more. Pros.
Pros.
Video quality is very clean and clear.
The tool is very responsive.
It automatically rotates when watching videos for full-screen viewing.
No matter how long you use the tool, it does not lag and it maintains the video quality although out the viewing.
Cons.
The audio will not be transferred to your PC but remains on your device.
Screen Mirror (Web Based-Free)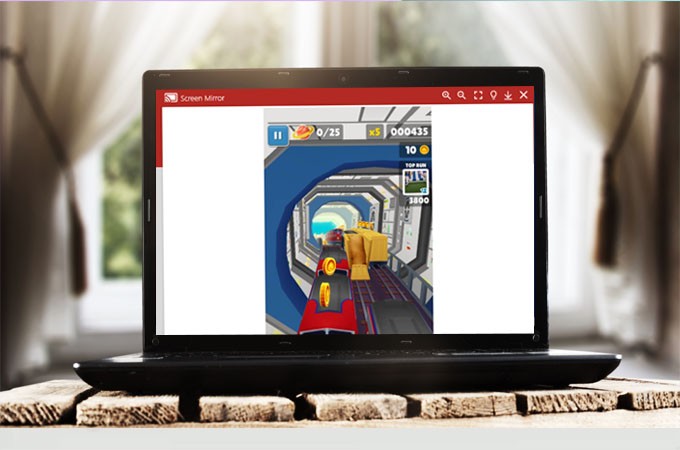 If you are looking for a more practical and simple way to mirror your phone to your PC, ScreenMirror is one of the best. It is wireless and free. The tool's interface is very simple and easy to use. Compared to other free web app tools, Screen Mirror has a clear video resolution and responsive screen. No lag and it offers extra features for you to maximize your experience. Features incorporated are seen on premium tools like ApowerMirror. Moreover, here are some more reasons why the tool is a good ApowerMirror alternative.
Pros.
The tool interface is very simple and organized which makes it very easy to use.
Other features visible located at the top right part of the screen to easily find and use them.
The tool screen's responsiveness and video resolution are high in quality.
Extra features include zoom in and zoom out Screen capture, lights out and full screen viewing when you are watching videos online.
You can easily connect via Wi-Fi.
Cons.
If the connection is not successful keep trying. It is one of the known issues of the tool.
When the tool is idle, it automatically disconnects.
Mobizen (Web-Based Free)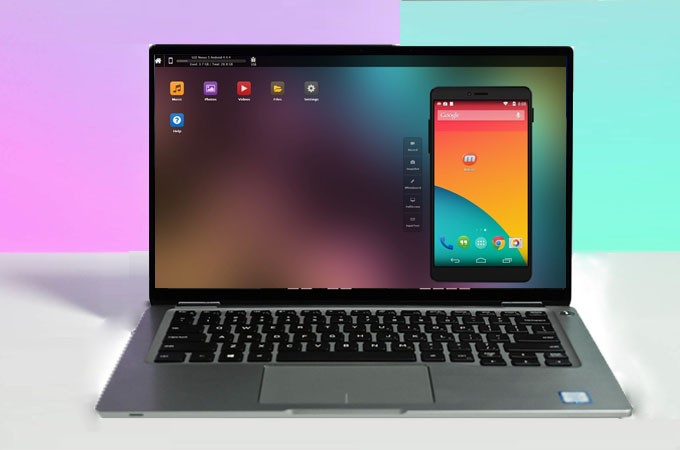 Another web-based mirroring app that you can use as an ApowerMirror app alternative is Mobizen. Not only can you download it on your PC, but you can also use it anytime and anywhere using the web version of the tool. Its is free as long as your phone and PC are connected to the same Wi-Fi server. The tool is very responsive and clear. And compared to Screen Mirror, this has better screen resolution. Plus, it supports both Android and iOS devices. See the details below to know more about Mobizen.
Pros.
It is free because it is web-based
Android and iOS are supported.
With clean and clear video quality.
It is wireless
Cons.
It has a lengthy process of connecting, you must register an account to fully maximize the tool.
AirMore (Web-based- Free)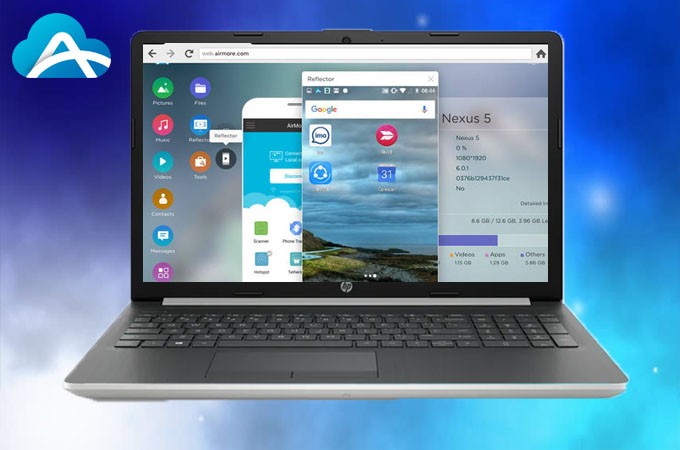 Finally, we have Airmore. Basically, this tool is an all-in-one management tool that you can use online. Through it you can organize your files, documents and apps. It has been added to the list -because of the reflector feature incorporated on the tool. This way you can mirror and organize your files at the same time. The tool is very easy to use and navigate. Plus, the screen is responsive and supports full screen viewing for better viewing experience. Learn more about this ApowerMirror app alternative as you continue reading.
Pros.
The tool is free and can be accessed anywhere.
No need to register to use it.
It is unlimited.
You can organize your files and use the reflector for other purposes.
Cons.
It does not support a USB connection.
Conclusion
All tools reviewed are all great alternatives to ApowerMirror. All were reviewed carefully to provide quality advice for your benefit. From the perspective of the one who has hands-on experience with the tool, it is recommended to use LetsView because it is for free and already a desktop app. Although the web-based apps are okay, offline usage is still the best.