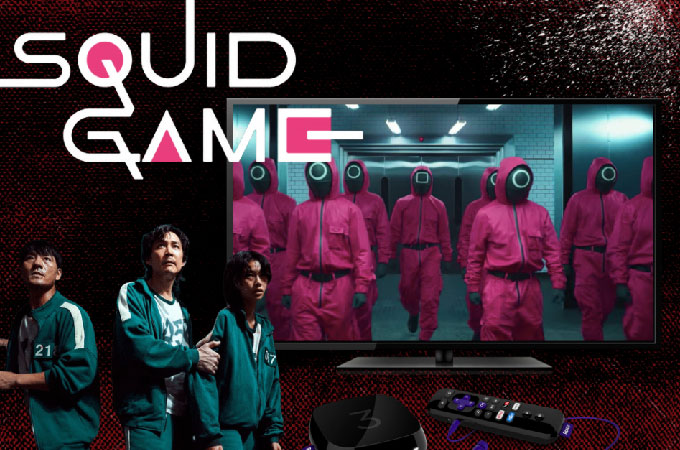 Hailed as the biggest Netflix original series so far, Squid Game continues to top the chart as more and more people get hooked on this Korean drama. It tells the story of a group of individuals coming from different walks of life living in great debt asked to play children's games. If they win, they will bring home a whopping ₩45 billion won, but players who fail each round will be eliminated and die. If you still haven't seen this series, you're missing out. Allow us to teach you today how you can watch Squid Game on TV so you can fully enjoy this series and keep up with your friends who are already addicted to it.
How to Watch Squid Game on TV
LetsView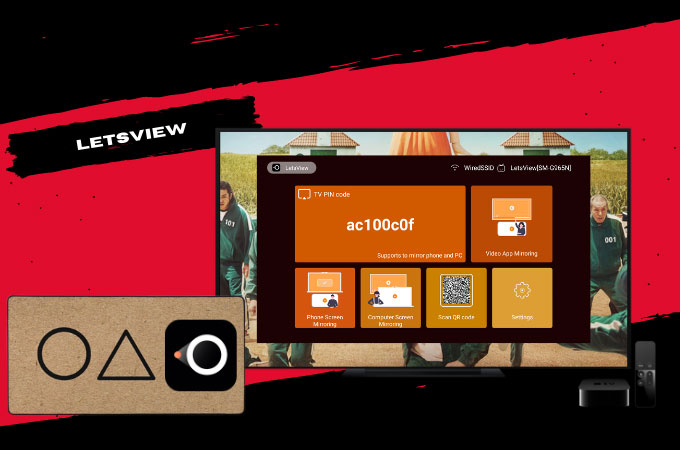 LetsView is one of the best apps to get Squid Game on TV. It enables users to enjoy high-quality screen mirroring that stays connected for hours on different platforms like iOS, Android, computers, and TV. Speaking of which, LetsView works perfectly on many different smart TVs. Although LetsView is a free application, it is designed with extra features including a recording button. Check out the steps below to use this app.
First, install LetsView on your phone and TV.
Next, launch the application on your devices and tap the first icon on your phone.

Type the PIN code displayed on your TV to your phone and the mirroring will begin shortly.
ApowerMirror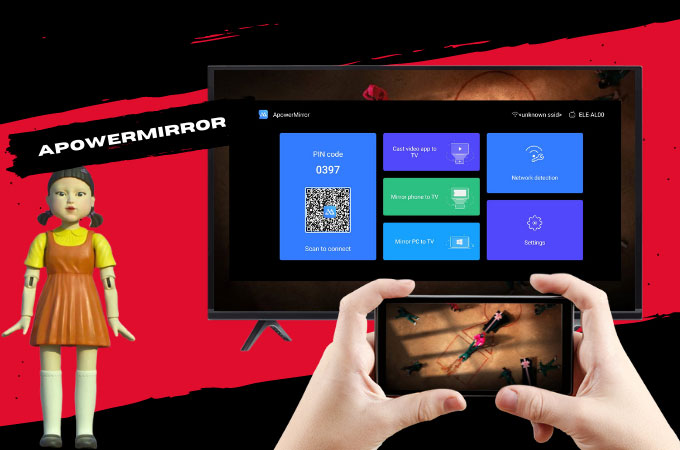 ApowerMirror is an application almost identical to LetsView but with more extra features. It is an ideal application you can use for watching TV series like Squid Game. The mirroring continues for hours with no delays, no chromatic aberrations, and no buffering. It is also good to mention that ApowerMirror is a flexible app available on multiple devices and can stream on up to 4 devices all at once. Here's one way how to watch Squid Game on TV using ApowerMirror.
Search for ApowerMirror on your phone and TV app provider and install it after. Below are download buttons you can use.
Make sure to connect your devices under the same Wifi network. Then, launch the app on both devices.

On your phone, tap the em dash icon on the upper right corner and place it in front of your TV. Scan the QR code to start mirroring. Just launch the Squid Game series to watch.
Screen Mirroring App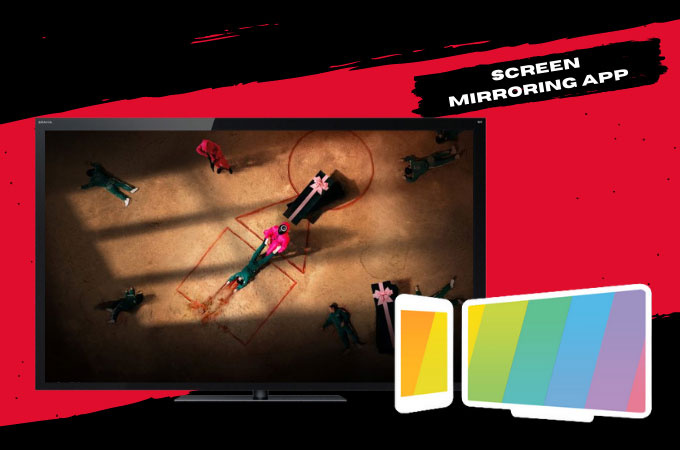 Another tool you can use is Screen Mirroring App. It is available on smart TVs, Chromecast, Roku, Fire TV, and even on Gaming consoles. It has unique features to remotely utilize your device from one screen to another using an internet connection. Aside from the real-time HD quality mirroring, the app is very easy to use. Just follow the guide below to know how to get Squid Game on TV using Screen Mirroring.
Download Screen Mirroring on your TV and phone.
Launch the app and click Add Device. Then, select the name of your and click OK. Lastly, hit Start Mirroring to commence the mirroring.
Netflix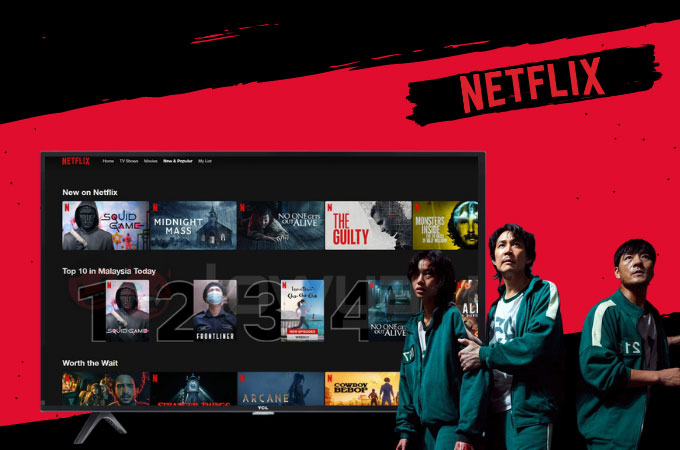 If you own a smart tv and have a built-in Netflix, you're in luck because it is much easier for you to watch Squid Game. Since the famous TV series is a Netflix original just log in to your account and search for Squid Game to start watching it on your TV.
Conclusion
Squid Game is one of the best series available on Netflix today. If you're only using a mobile plan on Netflix, there are still ways you can enjoy Squid Game on a larger screen by using the applications we've found. They automatically cast with audio, so they're the perfect tools for movie marathons.