Launched in 2017, Tecno devices are trying to compete with Samsung and others well-known for providing high-end and quality devices in the market. Tecno devices are in fact great alternatives and can support most apps that are supported by the popular ones. For example, mirroring apps that are in demand; a lot of people enjoy watching and playing mobile games on a more expansive screen. Well, we listed some of the popular screen mirroring app for Tecno Phone.
Top 5 Screen Mirroring Apps for Tecno Phone
LetsView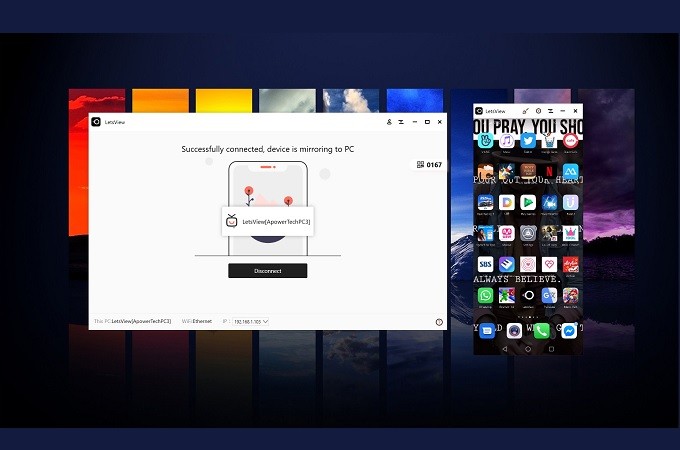 The first on the list is LetsView. Compared to other mirroring apps, this has a great advantage and good potential to be popular and in terms of innovation. The tool is not only a screen mirroring app, it is screen recorder and more. There is a possibility for it to be innovated even more than this. Aside from the fact that it is a good app, it is more than a reward to get it for free. Yes! You do not need to register an account to use it. You just have to download and install the app on your PC and your phone to begin using it. To get you started you can check more about this mirror app for Tecno Phone.
Pros:
Miracast ready
It supports multiple devices platform
Wireless connection (Pin, QR code, auto-detection)
Responsive and has simple IU
Screen mirroring, screen recording, screen capturing and annotating tool.
Cons:
It does not support wired mirroring
ApowerMirror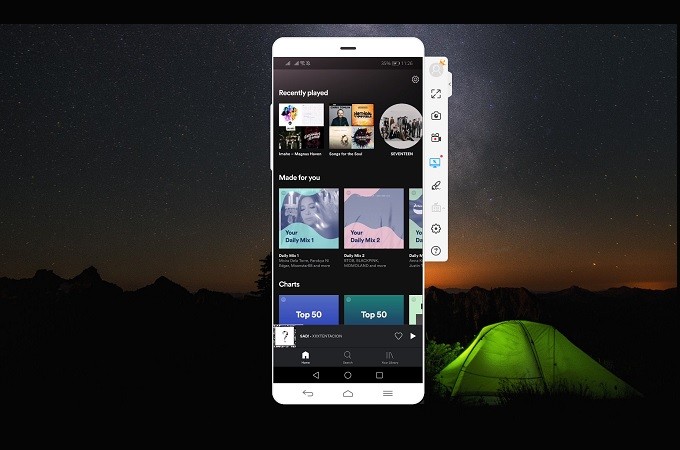 Next on the list is ApowerMirror. This app is lightweight and very responsive. The tool is like an Android/ iPhone emulator. The interface appearance depends on what device you connect to. So if you connect to an Android, it will look like Android. Also, this connects via Wi-Fi connection or if you do not want to add up to your network jam, you can use the USB cable or Lightning cable of your phone to connect. There is a lot more to discover about this reflector app for Tecno Phone. Read below to learn more.

Pros:
Wires/Wireless connection is supported
Screen recording, capturing and annotating is supported
Android emulator like
Fast, smooth and simple interface.
Control your mobile phone on your PC.
Cons:
Mirroring360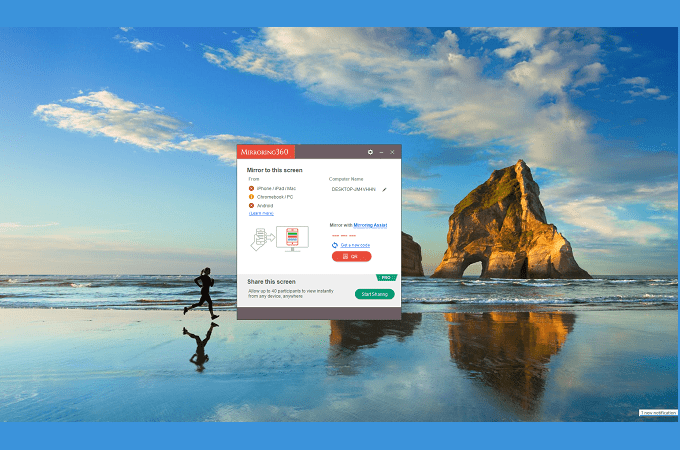 Third on the list is Mirroring360. This tool is known to be very minimal in regards to thefile size upon download, the size of the interface, and memory it eats up while running. In spite of that, the tool still runs smoothly and reliably. In fact, it can connect in three different ways like LetsView. You can connect via PIN, auto detection and QR code scanner. It connects quickly and reflects your device with no problem. You might encounter a laggy screen sometimes but it is still worth the try.
Pros:
Interface minimalist
With screen recorder
Wireless connection is supported
It connects easily.
Cons:
Wired connection not supported.
Screen Mirror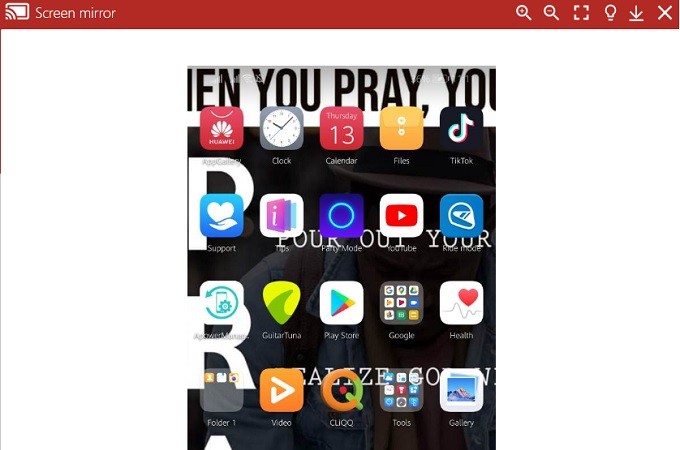 Among the top streaming apps for Tecno Phone, this is the only tool that is not downloadable. It is a web-based tool that can be accessed almost on all browsers. This only requires an internet connection. Also, it has a "lights on and lights off" feature where it changes the background from white to black for better viewing. Also compared to Vysor, this is not laggy. Although sometimes you will experience trouble connecting, it is still a good alternative.
Pros:
Free
No need to download
It can be accessed anytime and anywhere.
Cons:
Vysor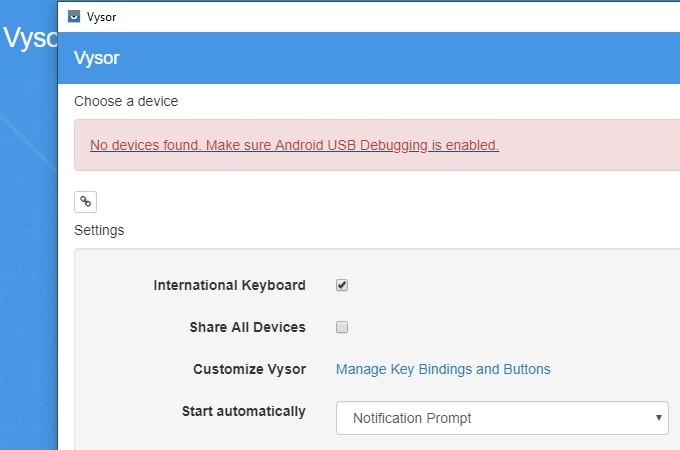 Vysor
Last on the list is Vysor. This used to be very prominent. But comparing it to the tools mentioned above, it's not as great. However, it is still a good to consider tool if you are looking for a free app and your phone is a bit old. This can mirror your device and stream you photos, videos and other contents on your phone. Watching movies and live streams might not give you the best experience.
Pros:
Free
It is easy to use
The latest version has better video quality.
Cons:
Laggy
It disconnects often
Conclusion
All of the mentioned apps indeed are good screen mirroring apps for Tecno Phone. However, comparing each tool, two from them are especially recommended. LetsView and Apowermirror are the top choices.