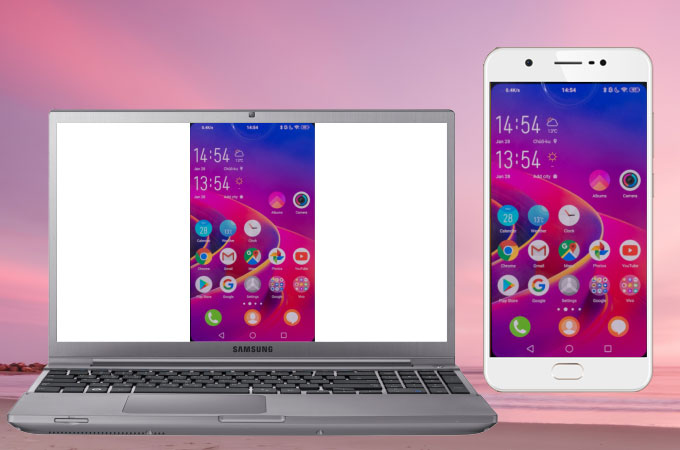 A high-quality smartphone brand is emerging on the market that offers great features for a cheaper price. These phones can also live stream and run high-end mobile games. Pair your Vivo phone with a screen mirroring tool to share your game on a large screen such as your PC. Start to mirror Vivo Phone to PC using these top screen mirroring tools for Android listed below.
Top 5 Mirroring Tools for Vivo Phone
LetsView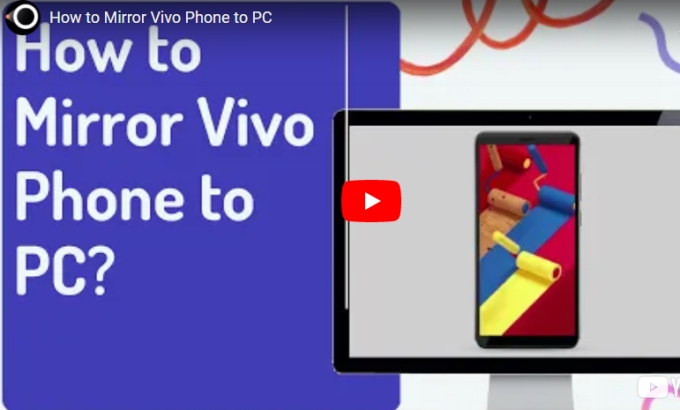 The first tool to mirror Vivo phone to laptop is LetsView. It allows you to share your screen to multiple devices such as another phone, your TV, or your PC. You can display files, browse images, play mobile games, and watch videos on an external screen. What's more is that this screen mirroring app is free. Try it and see for yourself by just simply following the simple steps below.
Download and install the app on your Vivo phone to your PC.
Launch the app and just wait for it to recognize your PC. Once recognized, tap the name of your PC to connect.

Your Vivo phone is now mirrored to your computer.
ApowerMirror
The next tool that can also assist you to mirror Vivo phone to PC is the amazing ApowerMirror. It provides real-time screen mirroring with an audio casting feature for both Android and iOS devices. With its high-quality screen mirroring capability, and other great features like screen recording and annotation, this amazing tool has become well-known in many different countries. Get started using this tool by following the steps listed below.
Go to your Google Play Store and Web browser to download the application.
Run the app and on your Vivo phone, tap the Mirror button then choose Mirror Phone to PC.

Select your PC's name then hit Start Now to connect.
Your Vivo is now mirrored to your PC with ApowerMirror.
Vysor
Another tool that you can use to display your Vivo phone to your PC is another mirroring tool named Vysor. This mirroring tool acts as a mobile emulator so you can run any app, watch videos and movies, play mobile games on your computer's screen, and many more. It also offers a screenshot feature, which allows you to reply to messages, download files, etc. To begin using this app, just check the steps provided for you below.
Download the app on your Google Play Store for your Vivo phone. On the other hand, get the app on https://www.vysor.io/ for your PC.
Install the app and run it afterward. If the app doesn't run on your PC, you need to install the ADB drivers first from this link. https://adb.clockworkmod.com/

Once the apps are launched, just use a USB cable to connect your Vivo phone to your PC. Enable the USB debugging then the mirroring will begin.
LiveScreen
Another great online mirroring app to remotely control your browser via Wi-Fi is LiveScreen. You can run this program from any device with access to a web browser. It wirelessly shares your Vivo phone's screen to your computer in just a few simple steps. However, it does not support audio sharing yet. But if you still want to try, you can use the following procedures below.
Download the app on your Vivo phone then launch it.
On your PC, launch a web browser and input the web address provided on your phone's screen.

After that, just tap the SCREEN SHARING ON at the top of the LiveScreen interface then the mirroring will begin.
AnyDesk Remote Control
The last tool that you can use to mirror your Vivo phone to your PC is AnyDesk. This is another remote desktop application compatible acrossmultiple platforms such as Windows, macOS, iOS, Android, etc. Aside from mirroring capabilities, you can also use this as a file transfer and manager with a whiteboard marker. With a simple interface, you can easily access the mirroring feature of this amazing app. Here are the steps listed below.
Download the app on your Vivo phone and PC. make sure that you connect them to the same internet connection.
Run the app, then on your phone, just input the address on your Vivo phone's screen to your PC. Then a pop-up window will appear. Just tap Accept to start the mirroring.
Conclusion
These are the top 5 screen mirroring tools that can help you display and mirror your Vivo phone to your computer. Each tool offers unique features for your mirroring activities. With different steps, you may choose among the tools that suit you best. But if you are looking for mirroring tools that you can use with high definition resolution, use ApowerMirror and LetsView.