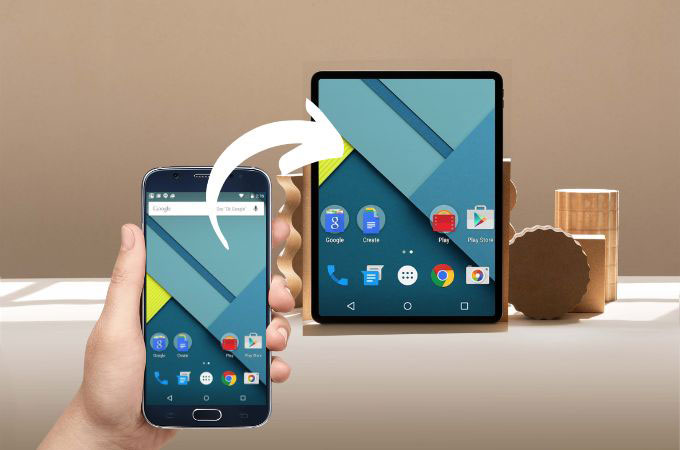 Are you having fun watching random videos or playing games on a small screened device? Well, I recommend you have a tablet. Better in display, if you are into gaming and entertainment, a larger screen will give you an improved view of the visual effects. For that reason, we provide you solutions to cast your phone to a tablet with some of the best apps that you may easily install on both devices. In addition to that, screen mirroring phone to tablet which has a high screen size will make your work-related activities more productive.
Solutions on How to Mirror Phone to Tablet
ApowerMirror
The ideal app that you need to try first is ApowerMirror. This screen mirroring app will allow you to mirror and cast your phone to your tablet by just connecting them on the same WiFi connection. It will not only let you watch your favorite movies on a wider screen, but also will allow you to play mobile games and do your other tasks on your tablet. More than that you can do the reverse cast and control where in you may also control your tablet to your phone.
A simple guide: Screen mirroring phone to tablet
Go to the Play Store and download the ApowerMirror app on your phone and tablet.
Connect your both devices on the same internet connection.
Run the app on your phone and tablet. On your phone tap the "Local cast" button.
Your phone will detect your tablet. Select the name of your table and choose the "Cast" option.
After that, hit the "Start Now" button to begin the mirroring activity.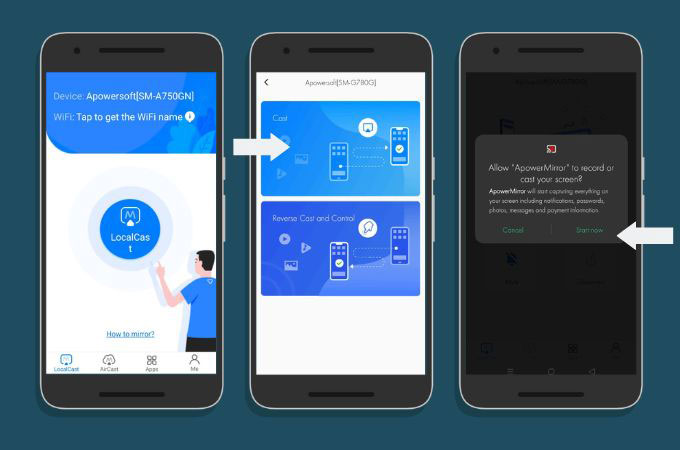 InkWire
Do screen sharing and remote assistance on your Android devices with InkWire. This app will allow you to share your screen with another Android device with just a couple of taps. Connecting them on the same Wi-Fi connection or using the hotspot can completely start your mirroring activity. Enjoy every activity that you have on your phone to your tablet easily and hassle-free.
Mirror phone to tablet with these simple steps.
Visit the Play Store to download and install the app on both devices.
Run the app on your phone and tablet. On your phone, select the "Share" button. Followed by the "Start Now" button for you to have the 12-digit PIN code.
Next, on your tablet you may tap "Access" and enter the 12-digit PIN code from your phone.
Finally, hit "Select" again to start the mirroring process of your phone to your tablet.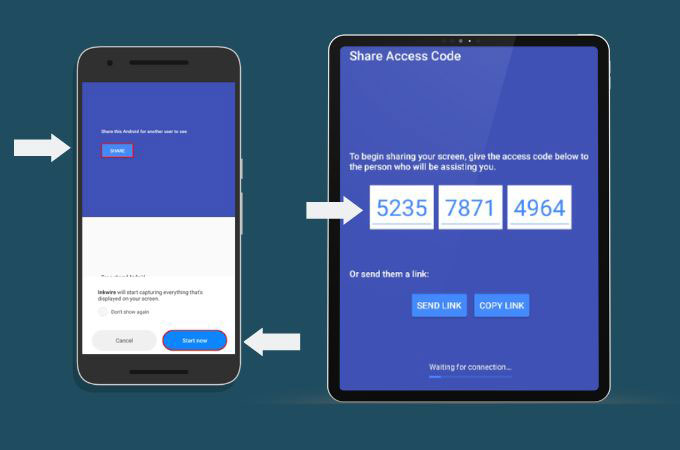 Screen Share
View your phone contents on your tablet with the help of Screens Share. You may consider this app which provides useful features that will surely give you an easy life in screen sharing activity. From viewing your photos to videos and playing games, Screen Share will definitely duplicate your phone content to your tablet. More than that, having a simple interface that can easily be understood by many is a good feature that a lot of people will love.
How to mirror phone to tablet
Download and install the Screen Share from the Google Play Store and install it on both devices afterwards.
Run the app on your phone and tablet. On your phone choose the "Share" option to have the share code that you will input on your tablet.
On the other hand, tap "Assist" and you will be directed to another interface.
Input the share code that is shown on your phone.
After that, you can now access your phone screen to your tablet.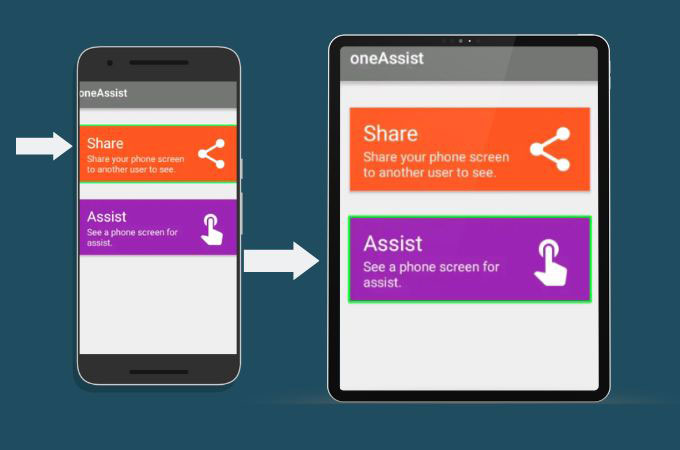 Conclusion
These 3 screen sharing apps are the best choice for you to successfully mirror phone to tablet. You may try them all and choose the best one that will meet your preferences for mirroring apps. Try the most recommended one which is ApowerMirror, this popular app will give you almost all the useful features that you need in mirroring your phone to your tablet. While the other two apps which are InkWire and Screenshare are also tools that you may trust in this kind of activity. If we missed out on a great app that is not included here, you may share it in the comment section below.