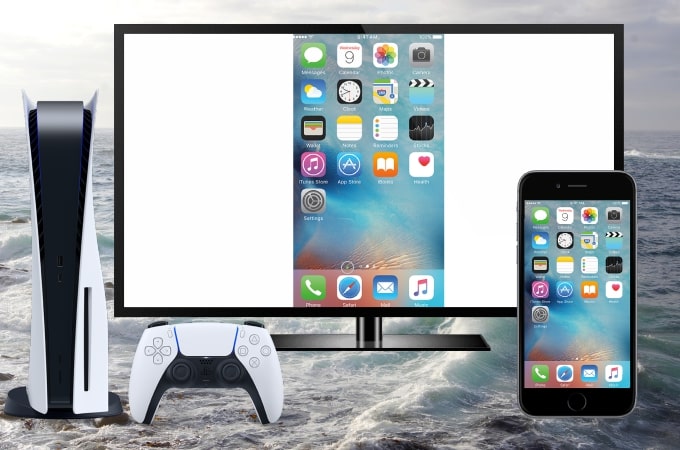 PlayStation 5 also known as PS5 is a video game console that allows players and gamers to experience high-quality games with ultra-high-speed SSD. Lately, a lot of online gamers are looking for the best tools that they can use to mirror iPhone to PS5. Good thing is that this article will provide the best and easiest ways to do that. Read on to learn these great screen mirroring tools for iPhone to PS5.
Easy Ways to Mirror iPhone to PS5 Console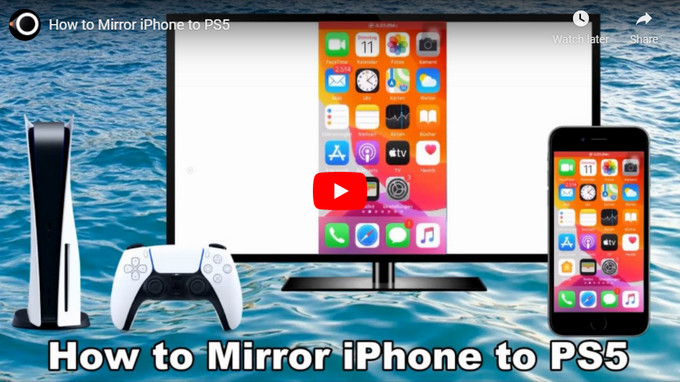 PS Remote Play
When it comes to screen mirroring iPhone to PS5, the first tool you can use is the PS Remote Play. It only requires an account for PlayStation Network on your PS5 console. With this, you can control your PS5 using your iPhone whenever you are within the range of your internet connection. To learn how to mirror iPhone to PS5 using this tool, just check out the steps below.
Firstly, install the PS Remote Play app on your iPhone.
Next, set up your PS5 console by going to Settings > Systems > Remote Play then Enable Remote Play.

Launch the app on your iPhone, and then sign in to your account.

Once logged in, your iPhone will be automatically connected to your PS5 console.
Note: some games do not support Remote Play connection because those games require VR or PlayStation cameras are not compatible with this method.
Screen Mirroring App
Another tool that you can use to display your iPhone screen to PS5 is by using the Screen Mirroring App. This app allows you to mirror your iPhone screen to any external screens such as the PS5 console. With this, you can play your favorite iOS games on the PS5. Just follow the steps below to cast iPhone to PS5.
Firstly, open the Game Base on your PS5, select a friend > Messages > Send a Quick Message and send https://tvee.app to your friend.

Select the message and open the website https://tvee.app.

Then open Screen Mirroring App on your iPhone. If you do not have the app, get it from the App Store. Then scan the QR code, and tap Start Broadcast to mirror your iPhone to PS5.
Alternative tool – LetsView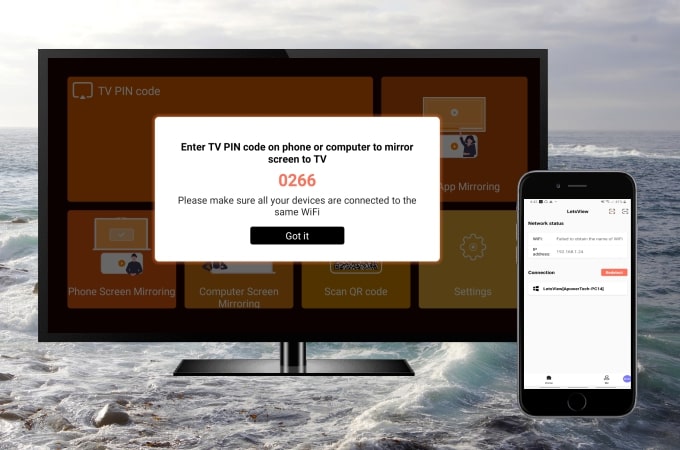 If you do not just want to mirror iPhone to PS5 but also look for a free screen mirroring tool that can help you display your iPhone's screen to your PC or TV screen, you may try LetsView. This amazing tool lets you mirror your iPhone to TV or PC with extra and additional features that you can enjoy such as taking screenshots, screen recording, and a whiteboard for annotation. What's good about this tool is that it is totally free so you can use it anytime and anywhere.
Conclusion
These are the best and easiest ways to screen mirror iPhone to PS5 without any hassle. These methods are very easy and simple to follow. Choose the tool you prefer to display your iPhone's screen to your PS5. If you also want to mirror your iOS device to a PC or TV, try LetsView.