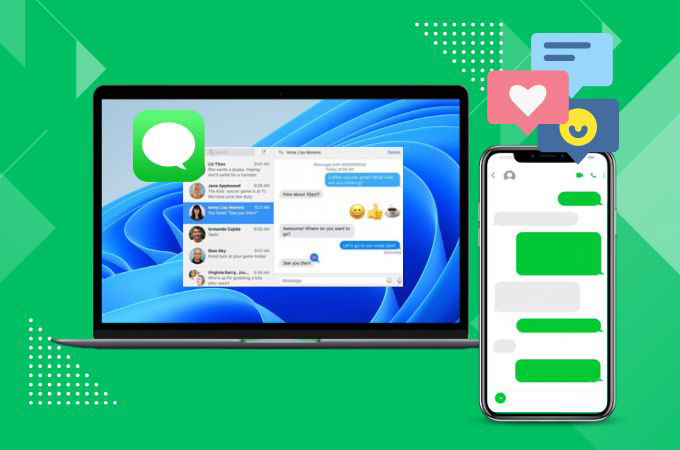 If you are focused on working on a project on your PC and need to share some files with a colleague from your iPhone, it will be a time-consuming process too. Instead of transferring the files to your PC using a USB cable or cloud storage service, you may use iMessage. By using iMessage on your PC, you can send the files directly to your colleague's email address. Moreover, you can avoid having to switch back and forth with your iPhone and PC. The good news is that with a few efficient apps, you can have iMessage on Windows without any extra hassle.
iMessage on Windows Made it Easy with These Apps
LetsView
This breathtaking screen mirroring app that offers a 100% free service is none other than LetsView. Helping you out in linking your iPhone or iPad to your Windows computer for you to easily use iMessage on your PC. With its wonderful ability, this app will smoothly connect your phone to your Windows wirelessly. Not only can you use it for iOS and Windows platforms, you may also use it for Mac and Android devices. This app will be a good option for you to access your iMessage during your working hour on your Windows. A reliable solution that will help you to enhance your productivity. See the guide below for you to easily connect your devices.  
Download and install the LetsView app from its official website.
To start with the mirroring process, make sure to link both your iPhone and Windows PC on the same Wi-Fi network.
Next, open the app on both devices. Tap "Redetect" for the app to search the name of your Windows.
Tap the "Phone Screen Mirroring" option. Then, hit "Start Broadcast" to start the activity.
Finally, you may open the iMessage app on your Windows through your iPhone.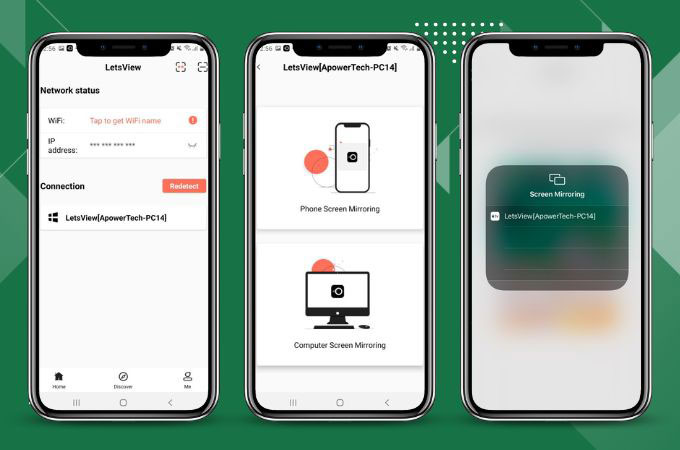 ApowerMirror
ApowerMirror is unquestionably one of the best screen mirroring apps that you can use for you to access iMessage on a PC. This app will allow you to mirror your iPhone or iPad screen to your Windows wirelessly without the use of any cables or adapters. Using the app, you can clearly view and control your iPhone content from your Windows PC without any lag. In addition to its useful features, you may also do screen recording to create videos or share your work with others. Another one, ApowerMirror supports high-quality display wherein you can do the screen sharing activity to your iPhone or iPad to your Windows PC in full HD. Below are the steps that you may follow to have a successful screen mirroring activity with your devices.
Get the app from its official website or click the download buttons above.
Install the app on your iPhone and Windows PC. After that, connect both devices on the same internet connection.
Launch the app on both devices. On your iPhone, tap the "Local Cast" button to search for the name of your PC.
Then, select the name of your PC with Apowersoft on it. Choose the "Mirror Phone to PC" option.
Next, hit "Start Broadcast" and the iPhone content will be displayed on your Windows. Open your iMessage app and you can start to use the app on your Windows.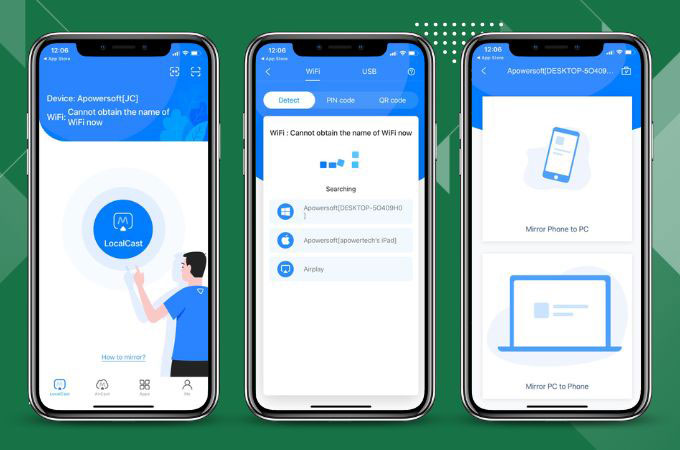 iPadian
The last tool that will help you out to have iMessage on Windows is iPadian. This tool is a simulator that will let you run iOS apps on your Windows desktop. It was designed to have the same user interface and experience as the iPad, which will give you easy access to different iOS apps, including iMessage. In this simulator, you can directly download the iMessage with its iPadian App Store, which offers a selection of iOS apps. So, if you are having a hard time transferring from your phone to your Windows PC, try this tool and who knows it might be a good option for you. You may rely on the following steps below for you to directly experience iPadian.
The first thing you need to do is to search the iPadian.net on your Windows browser.
Download and install the iPadian Emulator.
After that, launch iPadian and start searching for "iMessage for PC" to download it.
After that downloading process, open the app and log in with your iCloud ID or Apple ID.
Once done, you may use your iMessage on your Windows.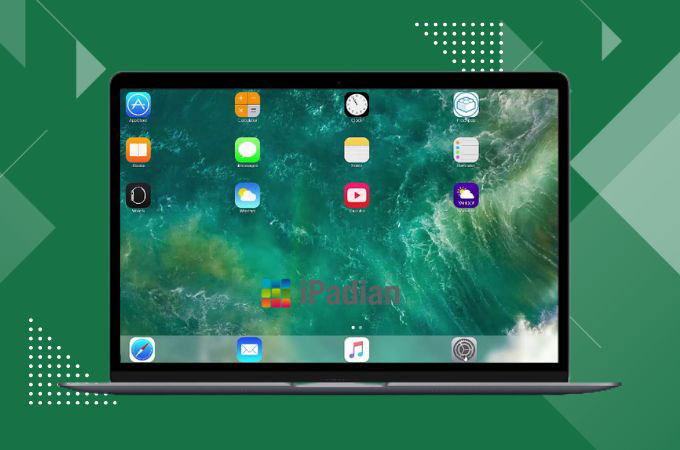 Conclusion
Accessing iMessage on a PC can be a challenge for non-Apple users, but there are several third-party tools and simulators that can help you access your iMessage conversations on your Windows. These superb third-party apps which are ApowerMirror and LetsView will definitely give you a smooth process in screen sharing your iPhone's content to your Windows. And simulator apps such as iPadian will allow you to access iOS apps, including iMessage on your computer. The best approach will depend on your specific needs and preferences, but with the right tool, it is possible to access iMessage on PC.