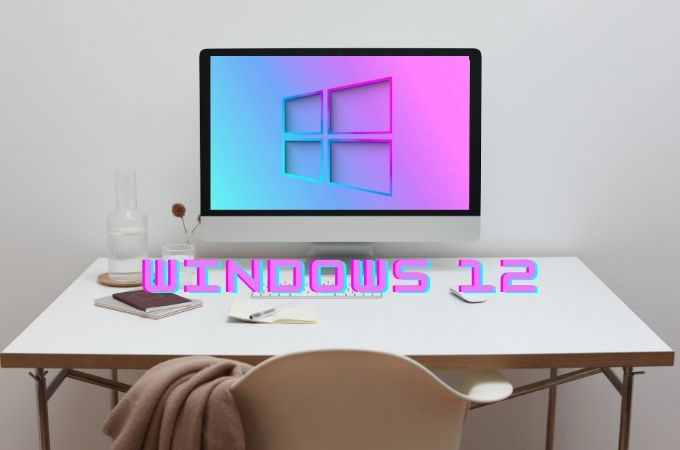 With the said upcoming latest version of Windows which is the Windows 12, we expect it to be more advanced in terms of its ability to display the content of your PC screen. With Windows 12's expected built-in screen mirroring feature, you can easily share your desktop content. You may enjoy viewing apps, photos, and videos with others. From presentations, entertainment, or even collaboration, let's all look forward to how far we know about this Windows 12 screen mirroring.
Learn More About Screen Mirroring Windows 12
Windows 12 expected release date?
Microsoft is reportedly planning to release a new version of Windows, potentially called Windows 12, in fall 2024. Many people claim that Microsoft will release the latest version of Windows, and only a select set of PCs will be chosen to receive it. However, Microsoft has not officially announced this release or any details about it. Previous versions of Windows have experienced changes in their release date and name, which could also happen with the upcoming operating system.
What will be the requirements for the Windows 12 system?
Windows 12 can be installed on your computer if it will meet the minimum system requirements which are expected to be similar to Windows 11's requirements. These minimum requirements are likely to include 8GB of RAM, 64GB of storage, a 64-bit processor. Besides, the initial setup must have a speed clock of 1 GHz CPU. With these requirements screen mirroring Windows 12 will not be a problem. While, Windows 11 introduced some specific requirements like TPM 2.0 and UEFI with Secure Boot. Which Windows 12 also might have. If your computer can run Windows 11, it's likely to be compatible with Windows 12, but we can't say for sure until Microsoft confirms it.
Windows 12 rumored features?
There are a lot of things that you need to anticipate with this upcoming version of Windows. Although, an official announcement about the screen mirroring feature in Windows 12 has not been made. Yet, it has been revealed that the screen sharing functionality will be improved. These are all based on the assumption of the people who are expecting the latest version. Moreover, there are rumors about the features that Windows 12 might have might include a revamped user interface with a floating search bar and taskbar. The integration of AI for various functions, the potential removal of the Control Panel in favor of the Settings menu. In addition, animated wallpapers and the ability to install Android apps using their APK files. These are just some of the rumored features that may or may not be present in the upcoming release of Windows 12.
Alternative Screen Mirroring Apps
Meanwhile, while we are waiting for the upgrade system of Windows 11 which is Windows 12, we can still enjoy the screen mirroring activity with the third-party apps. ApowerMirror and LetsView will give you the privilege not only screen share your Windows 11 but also screen mirroring Windows 12.
ApowerMirror and LetsView are both screen mirroring and screen recording software programs that allow users to mirror and display the screen of their computers on larger screens such as TVs or projectors. They are commonly used for various purposes, including presentations, gaming, streaming media, and remote collaboration. ApowerMirror and LetsView are user-friendly and come with intuitive interfaces, making them accessible with varying levels of technical expertise. They are widely used by individuals, educators, businesses, and gamers for various purposes. See the simple guides below for you to successfully do the Windows 12 screen mirroring as well as Windows 11.
LetsView
Get the app by clicking the download buttons above and install it on your devices.
Then, before launching the app on your devices, make sure to connect them first on the same internet connection.
On your computer, choose the "Mirror" option and enter the PIN code receiver if you are connecting your computer on TV. While, you may have the "QR Code Connection" if you will be mirroring a device on your computer.
After that, you may begin the screen mirroring activity.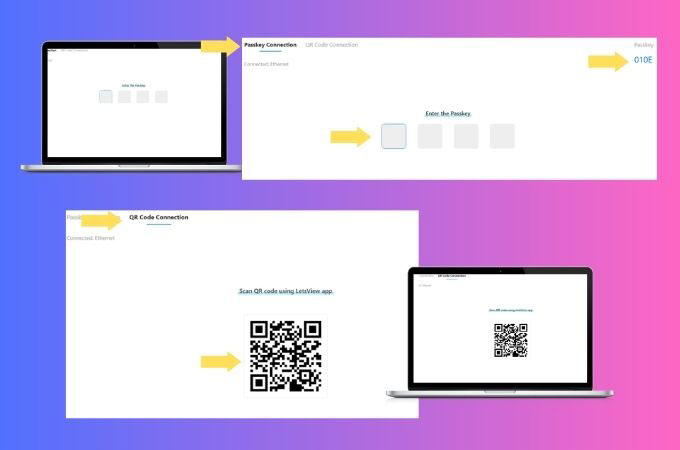 ApowerMirror
Install the app on your computer and on the other device by hitting the download buttons above.
Then, connect your both devices on the same Wi-Fi connection and launch it afterwards.
On your computer, choose between "Wireless Connection" and "USB Connection" options.
Next, follow the step ahead if you will be a receiver or sender.
Once done, you can start the mirroring process.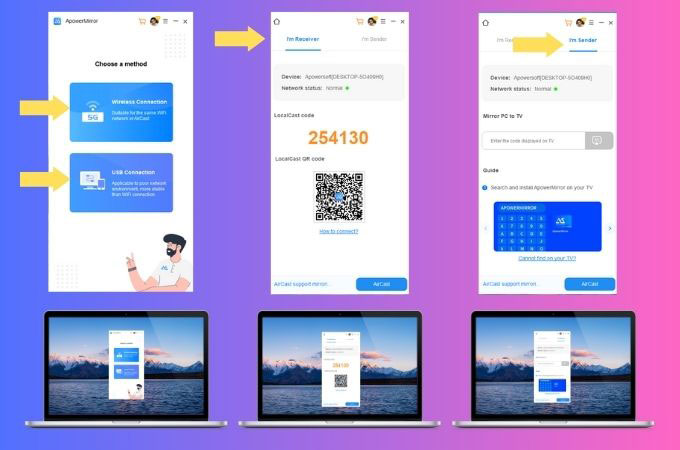 Bottom Line:
While there are rumors and speculations about the potential features and release date of Windows 12, including a built-in screen mirroring feature. It's important to note that no official announcement has been made by Microsoft. It's best to approach them with caution and wait for official updates from the company.