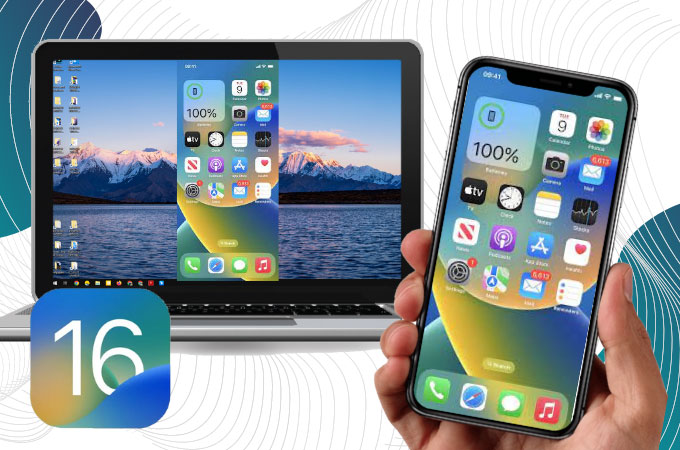 iOS 16 is the latest update of the operating system of the iOS devices that is being talked about worldwide. This new update offers customization of the lock screen widgets, Live text, visual look-up, dictation enhancements, live action, focus filters, iCloud shared tap groups, and other updates such as messages, mail, home, health, maps, wallet, and many more. With these updates, everyone using iOS is thrilled to share their screen with everyone via social media platforms. If you have your iOS device and want to share your iOS 16 screen on a wider screen display, you can use the best screen mirroring app for iOS 16 listed in this article. Check them below as we listed the best screen mirroring apps for iPhone here.
Top 5 Screen mirroring Tools for iOS 16
ApowerMirror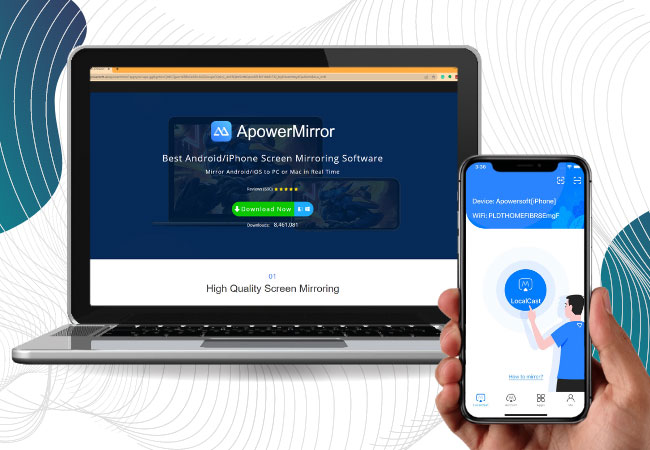 The first screen mirroring tool that should be included on your list of the best mirror app for iOS 16 is ApoweMirrror. This is the best screen mirroring app so far that can be utilized on any platform and device such as your iOS 16. It offers high-quality screen mirroring with a max definition of 2k, 90FPS, and ultra-high mirroring quality. It also offers multiple mirroring protocols, USB/Lightning cable, and WiFi mirroring, as well as local and cloud mirroring. Moreover, you can utilize this amazing app in various situations like live streaming, conference presentation, home entertainment, and many more. Here are the download buttons where you can get ApowerMirror.
Pros:
Can control phone to PC and vice-versa.
Allows you to take screenshots.
Can record phone screen.
Offers a real-time annotation.
Can mirror multiple devices simultaneously.
Has a cloud mirroring.
Offers a free trial account.
Cons:
Needs WiFi to connect when you want a wireless connection.
Need to subscribe to a VIP account to enjoy using it without a watermark.
LetsView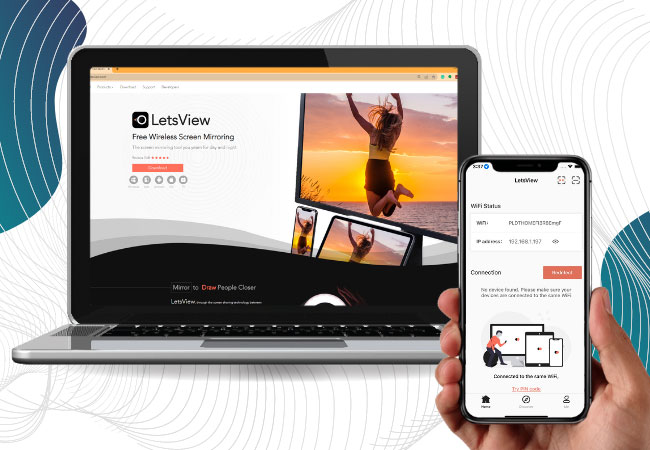 Another top-tier screen mirroring tool that you should also include in your list is LetsView. This is a free wireless screen mirroring app that you can use anytime, anywhere. With over 1 million users, this amazing tool is listed as one of the best screen mirroring tools that you can use to mirror among multiple platforms such as Windows, Mac, Android, iOS, and TV. It also offers high screen mirroring quality with additional features that you can use to enjoy the mirroring process more. So if you are looking for a free yet one of the leading screen-sharing apps for iOS 16, try LetsView. You can download the app below.
Pros:
Free
Can take screenshots.
Has a video screen recorder button.
Can help you annotate.
Cons:
Needs an internet connection to use.
Reflector 3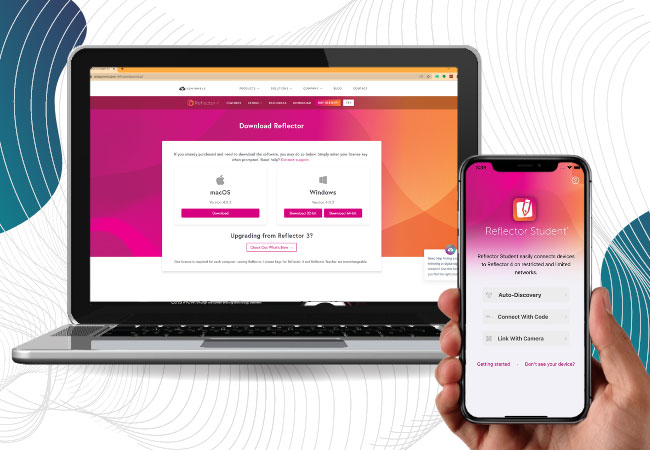 Another powerful screen mirroring tool listed in this article is the Reflector 3. It allows you to stream videos, audio, games, and other files stored on your mobile phone to your PC or TV. with your latest iOS 16, this mirroring tool will allow you to enjoy displaying your Screen on a much wider display easily. It uses AirPlay on your iOS 16 and the reflector app on your computer to successfully connect both devices. It is also available on your iPad, Android phone, Mac, Windows PC, and Chromebook.
Pros:
Can use on both wired and wireless connections.
Supports hundreds of devices.
Can record any mirrored device.
Can control mirrored devices.
Cons:
Cannot support jailbroken and rooted devices.
AirServer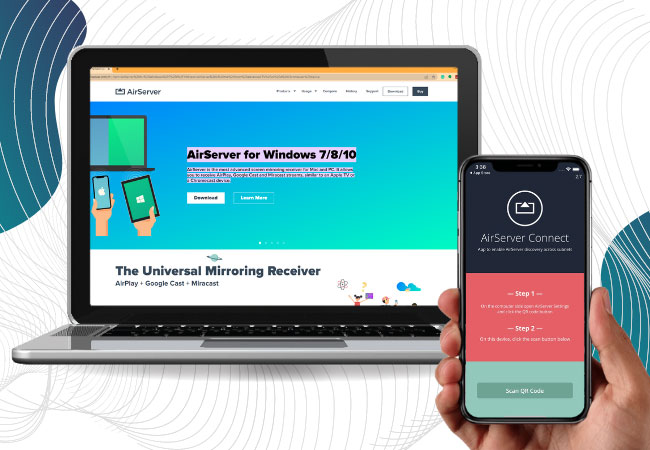 You can also include AirServer on your list if you are looking for the best mirroring apps for your iOS 16. This is one of the most advanced screen mirroring receivers for your Mac and Windows PC. You can connect via airplay, Miracast, Google cast, or a Chromecast. You can cast audio, video, and other files in sync with a presentation from your iOS 16 to your computer in real-time. With 4k ultra high definition resolution, you can enjoy watching movies and playing games to a wider screen projection.
Pros:
Offers cross-platform support for Android, iOS, and Windows.
Allows using AirPlay on Chromebook screens.
Cons:
Needs internet to utilize.
1001 TVs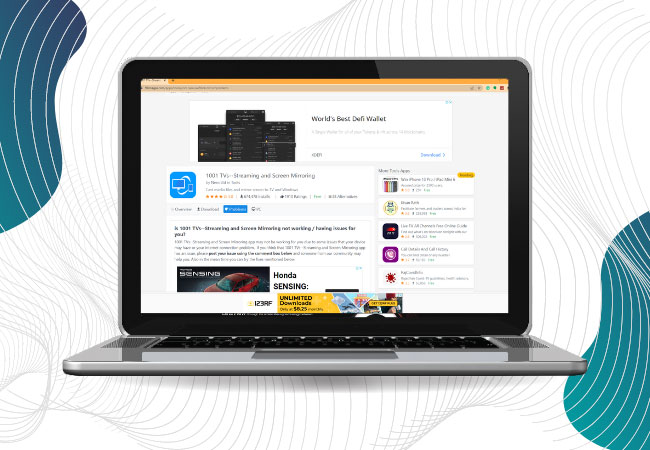 Another free screen mirroring tool that can also be a good help for you and be included in your list as the best screen mirroring app for iOS 16 is the 1001 TVs. This app is a wireless mirroring application where you can cast your iOS 16's screen to your TV. You can browse files, cast photos, videos, music, and other compatible media players on your TV. You can also share files and documents from your iOS 16 to your computer using the same WiFi connection for faster transactions.
Pros:
Can transfer files.
Can mirror Windows to TV.
Cons:
Needs a strong WiFi connection to use.
Conclusion
The above-mentioned tools are the best screen mirroring apps that you can use and utilize for your newly updated iOS 16. Some offer free trials with paid versions and some are totally free of charge. But if you are looking for the best mirroring tools with high video screen resolution and no reports of lags and delays, you can try ApowerMirror and LetsView.