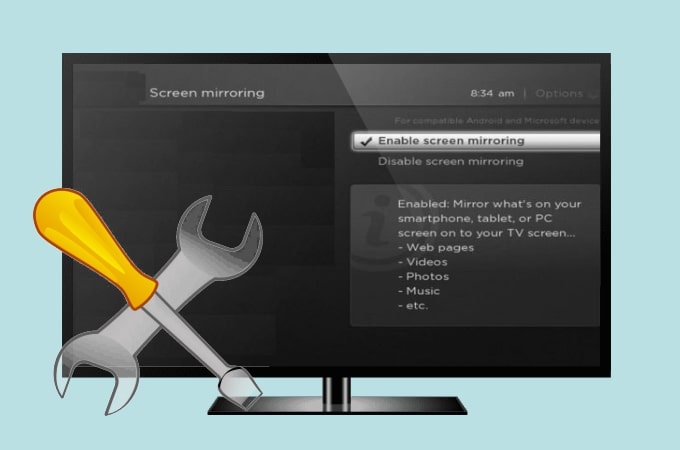 Nowadays, people often cast their mobile phones to their TV for a better visual experience. It can display their mobile screen, stream videos, watch movies, present other files from your mobile phone to your TV. However, screen mirroring may fail sometimes. If the screen mirroring Samsung TV not working, you can check out the solutions below to get this issue fixed.
Why is Screen Mirroring Not Working on My Samsung TV?
There are a lot of instances which are resulting in failed screen mirroring activity. Screen mirroring is a very useful feature wherein it is used not only for watching your favorite videos or movies but also for gaming and streaming. However, this feature is not that perfect for some devices, there are times that it could be a conflict between the devices that you are connecting into. The compatibility of two devices may vary on the types of the mobile devices and TVs.
Another thing that you need to double check is the internet connection. Your 2 devices must be in the same Wi-Fi connection, so that they can easily detect each other. Furthermore, it maybe the lack of system updates of both devices. Check these simple problems that might help you out easily on your problem in screen mirroring. Below are some solutions that you may rely on to successfully mirror your device to your Samsung TV.
Troubleshoot Screen Mirroring Issues on Samsung TV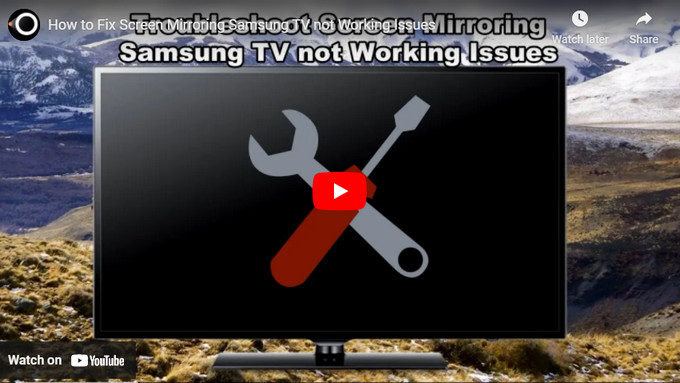 Screen mirroring not working on Samsung TV
It is common that screen mirroring not working on Samsung TV. Luckily, there are a few and simple ways to help you fix this issue.
Try to restart your devices, both your TV and your phone.

Pair and connect your phone to your TV with the same WiFi.
Reboot the WiFi router.

Turn off your TV's Bluetooth.
Try to use a third-party screen mirroring tool. Here ApowerMirror and LetsView are recommended.
iPhone screen mirroring or AirPlay not working on Samsung TV
AirPlay is the built-in feature of iOS devices wherein it allows the user's iOS device to be mirrored and cast to their Samsung TV. But sometimes, users cannot stream and cast their content to their Samsung TV. Read on to find how to troubleshoot AirPlay not working issue on Samsung TV.
Make sure that both your iOS device and Samsung TV are connected to the same internet connection.
Check both devices for the latest update.

Restart the router.
Restart your iPhone and Samsung TV.
Check your AirPlay settings and restriction.
Samsung Smart TV screen mirroring no sound
When you screen mirror your phone to Samsung TV, you might also experience that there is no sound. This issue is seldom occurring but needs to be discussed and fixed. Below is how to troubleshoot the Samsung Smart TV screen mirroring no sound.
Check your speaker selection in your TV settings.

Check the cables you use to connect your TV and your external speakers.

Make sure to enable the Sound Mirroring option on your Samsung TV.
Samsung TV screen mirroring keeps disconnecting
There are cases when Samsung TV screen mirroring keeps disconnecting. Simply follow the steps below to fix this.
Check your WiFi connection.

Check your device's power-saving mode and toggle it off.

Reset or restart your WiFi router.
Once done settings, you will be able to mirror your phone to your Samsung TV successfully.
Conclusion
If you've encountered any of the above-mentioned problems, you can check out this article to troubleshoot screen mirroring Samsung TV not Working issues. They are simple and easy to follow without the need for the expertise.