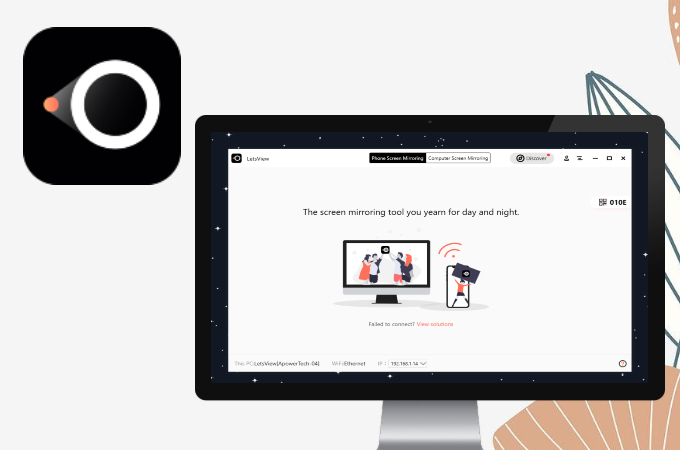 LetsView is a free wireless screen mirroring application, compatible with various platforms and devices such as Windows, Mac, iOS, Android, TV, etc. It is a helpful tool that allows you to mirror phone to PC with high quality. In addition to the screen sharing function, LetsView also added a Discover function, which contains different useful widgets as value-added services. Here we will first teach you how to use the Drawing tool.
How to Use the Drawing Tool
1.Download
Click the button below to download LetsView on PC.Download
Open LetsView and you can see the new Discover function.
Click Discover and find the Drawing tool.
Double click Drawing and it will be downloaded automatically.
Then you can use the tool now!
2.How to use the features
The drawing tool includes mouse, pen, rectangle, ellipse, arrow, line, text, undo, clear, spotlight, whiteboard, screenshot, album functions. Most of the functions can be used without hassle. Let's demonstrate some functions in details.
Spotlight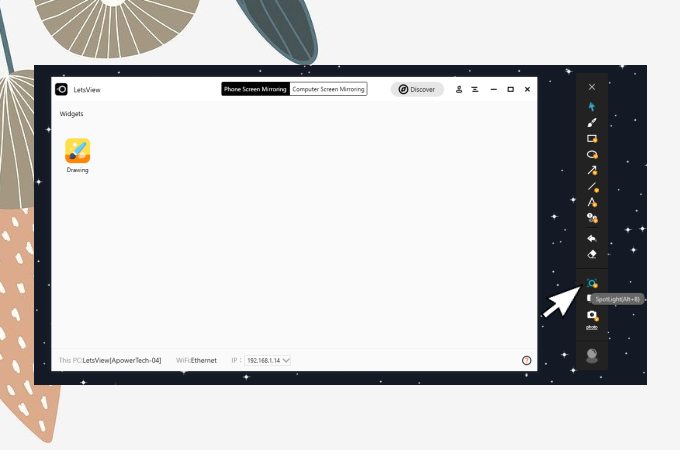 The spotlight is like the follow light on the stage. The spotlight will be focused wherever the mouse moves, and the rest will be dark. It can meet the requirements of teachers who give lectures or business people who need to highlight key points. You can click the spotlight icon to enter or exit, or you can directly use the shortcut key: Alt+B.
Whiteboard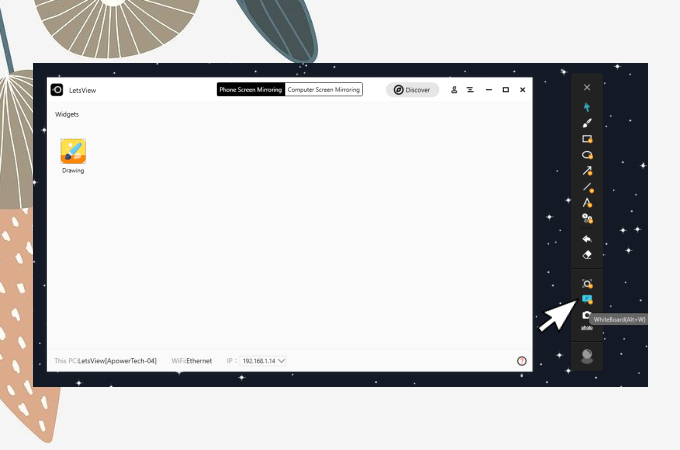 The whiteboard function, in fact, instantly turns your screen into a whiteboard, and you can mark up on the whiteboard. You can also use the shortcut key: Alt+W.
Capture full screen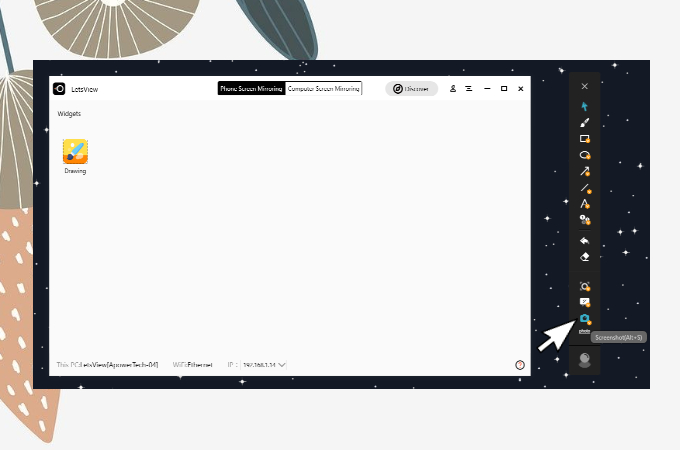 When you need to take a screenshot to record the operation, you can click Capture full screen or use the shortcut key Alt+S to take a full screenshot. The screenshots will be saved to the specified folder, and you can click the album button to preview.
The above is the tutorial on how to use LetsView drawing tool. Let's Download it now!