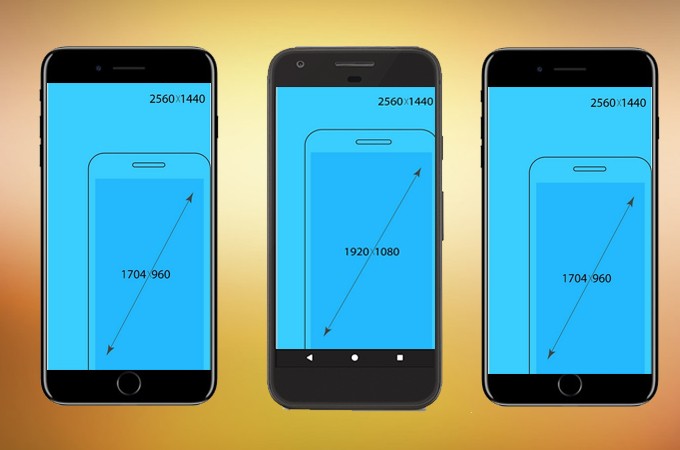 Download the latest version of LetsView:
Here is the guide on how to adjust Android and iPhone resolution.
How to Change LetsView Resolution on Android/iPhone
Android
Open the LetsView Android app, tap "Me". Then , tap the Settings icon on the right top corner.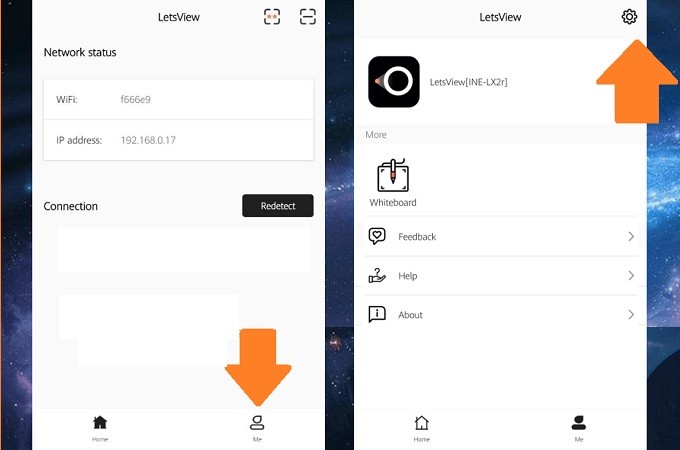 You can change the Resolution and mirroring quality. There are five options you can choose from: 480P, 544P, 720P, 1080P, 1440P. So you can adjust the resolution according to your needs.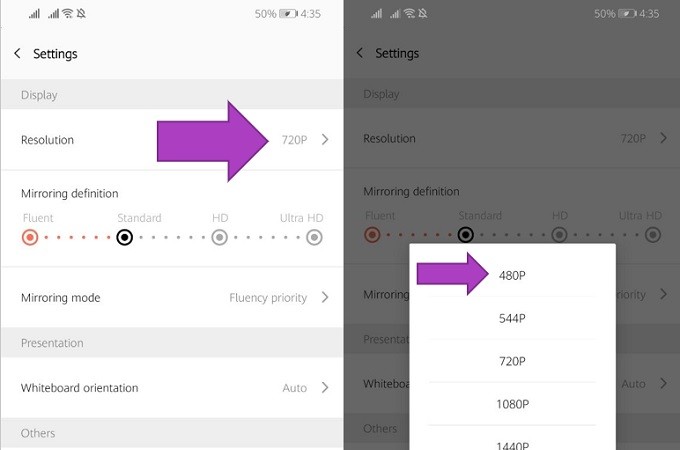 Besides adjusting the resolution, there are multiple mirroring modes: Fluency priority, Quality priority, High quality. When you choose Fluency priority, you will lose quality in place of mirroring stability. When you choose Quality priority, you can get the best resolution, but lags will occur because of the network speed or PC configuration. High quality is a model that combines both fluency and image quality.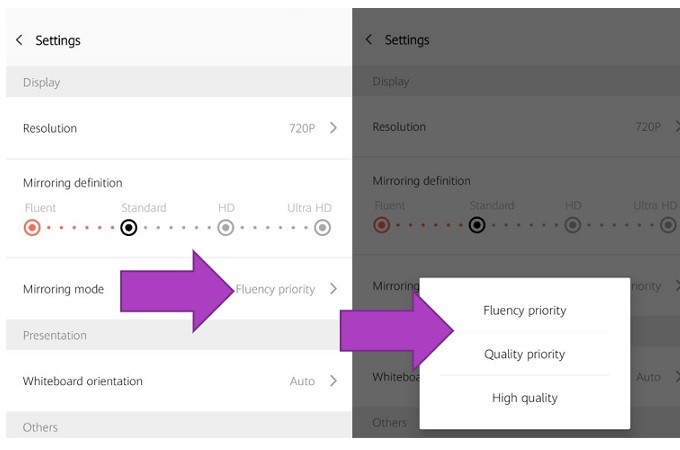 iOS devices
Run LetsView on your PC, click on the icon on the upper right corner and choose Settings. Click on Display settings and choose the resolution you need from AirPlay resolution.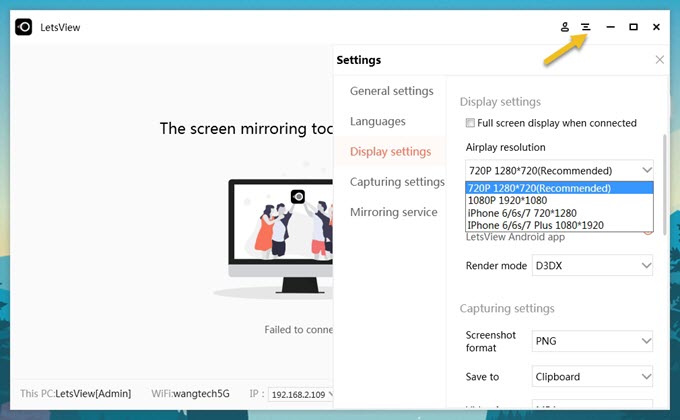 You can also change the Render mode if you are not satisfied with the resolution.
Tips
LetsView has a high demand on the WiFi network. It is better to connect your phone and computer to 5Ghz. 2.4Ghz is slower and please connect your router to a 5G network instead of 2.4G, which can reduce the transmission lag issue.